Director of Poker Ryan Beauregard Discusses Plan for New Poker Room at Wynn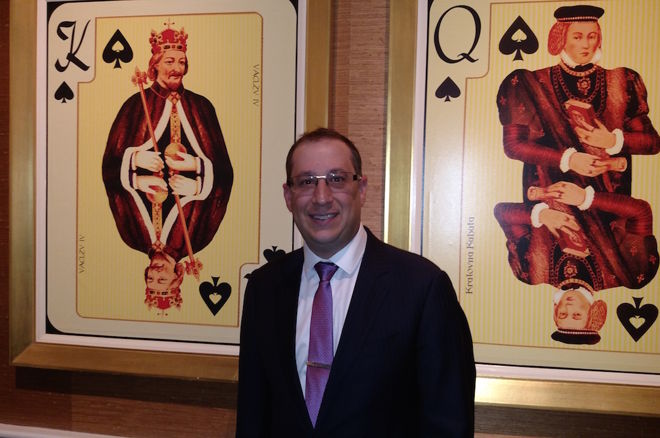 On May 26, Wynn Las Vegas will debut an all-new poker room, one that will emphasize convenience and a unique playing environment.
The new room, which will be located adjacent to Encore Players Club, Surrender, Encore Beach Club and Andrea's, will occupy 8,600 sq. ft. and feature 28 brand new tables – up from the current 25 — each of which will be quipped with USB ports for on-site electronic device charging.
"We are excited to introduce an enhanced poker room and look to create the ultimate poker gaming experience at the Wynn," said Ryan Beauregard, who was recently named Wynn's Director of Poker. "The new room will incorporate carefully selected amenities specific to poker players that will set Wynn Las Vegas apart as a poker destination."
The room, which will be just a short walk from both the Wynn and Encore self-parking garages, will also feature its own set of restrooms, a dedicated Sports Book window, and nearly three dozen 65" televisions that will stream live sporting events. Players can also expect a high-limit area providing them with an added level of exclusivity and convenience.
Beauregard, who was recently named Director of Poker after spending six years working in Macau, actually began his career at Wynn as a dealer when the casino first opened. PokerNews had the opportunity to sit down with Beauregard and ask a few questions about the new room.
PokerNews: Why a new poker room? The Wynn poker room was already considered one of the best on the Strip.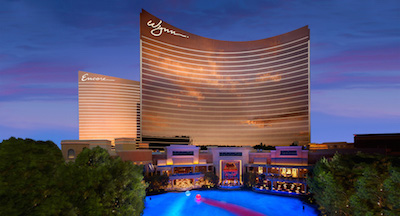 Beauregard: I think Mr. Wynn has some really grand plans for the Encore side of things, and the poker room was part of his overall look and feel to bring a little younger crowd over to that area. Also, as you know, Ferrari is gone. I'm sure he has something in the back of his mind as to what he'd like to do with that end of the building, though I don't know what that may be.
Will this new room be used to host the popular Wynn Classic events?
Down the road, once we get settled, with our 28 tables we should be able to accommodate bigger fields for our daily tournaments and things like that, but for the Classic and so forth, we'll probably grab some extra space at Encore like we have in the past.
Can players expect to see the familiar red theme?
I think you'll find the outside – and we're designing it right now – the outside facing the casino will probably stick with the red theme because that's sort of the overall Encore theme, but the color palate inside is going to be much brighter, a bright space. The room that we have now was designed 10-12 years ago, and back then the trend was darker colors. I think now it's lighter, and Mr. Wynn is moving more in that direction as far as I can tell.
Will there be a separate area for high-stakes games?
There's a separated room. The high-limit area we'll stick with four or five tables. It won't be overly large, but it will be a special area with its own feel separate from the main area.
Any plans for a Grand Opening celebration?
We're looking at May 26 as the Grand Opening date. We'll do something special for the grand opening. That will come out a little bit later down the road.
Can you tell us a little about your time in Macau? Did you enjoy it?
There are two parts to Macau. You have the work part, which was great. I really enjoyed the Wynn Macau as a place to work. The people were great, and I wouldn't have lasted over six years over there if they weren't so great. Once you get outside of work, Macau being so small, it's a different culture and you miss the U.S. It was definitely challenging.
Did you learn anything over there you're bringing over to your new role as Director of Poker at Wynn Las Vegas?
I learned about 12 Chinese words [laughs]. You know, we had some concepts there, ran some bigger games, and if we were to ever run some larger games here I'd likely incorporate some of those concepts. The staff and the players respected the rules, they respected how we ran things to the point where the rules we had over there became the standard. It's since spread to Manila and place like that. What we used at Wynn Macau has spread throughout Asia.
What are you thoughts on holding tournaments and balancing them with cash games?
I think our players here respect the tournaments that we run. While we don't run as many as some other people, the ones that we do run, like the Wynn Classic and one-off weekends, they have their own following. Those who play one usually play all of them. Players plan their trips to Vegas around the Wynn Classic.
I hope we can continue to grow the cash games when we get over to the new room. In turn, the cycle repeats and we can offer more tournaments and be more competitive on the circuit.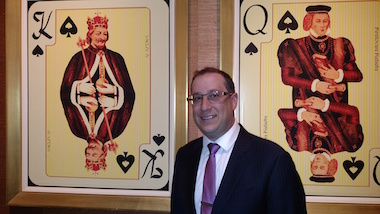 Some poker rooms are keen on hiring poker pros as ambassadors. Is this something you'd consider?
When the room first opened we had Daniel Negreanu as an ambassador. I certainly wouldn't be opposed to it now. With the shift from poker being on television I think the people who are coming to Las Vegas now, I'm not sure how much value there is in having those big names anymore. But it would be great if we did build those relationships. I have a lot of those relationships from the giant cash games in Macau. It's something we'd definitely look at if it made sense to us.
What are you most looking forward to in regards to the new room?
I think what we're going to be proudest of in the new room is the feel and the vibe. We took extra steps to really consult with the designers to make sure it's a big spacious room. It's got a lot of area. We made sure there's a lot of room in between tables. The layout of the room is what I'm going to be most proud of. As a player, I can really appreciate some elbowroom.
The new room won't open until May 26 – just in time for the 2016 World Series of Poker – but in the meantime the current room will remain open to players. For additional information, visit wynnlasvegas.com or follow both Beauregard and Wynn Poker on Twitter at @LVPokerBeau and @WynnPoker respectively.
Get all the latest PokerNews updates on your social media outlets. Follow us on Twitter and find us on both Facebook and Google+!