Amaya CEO David Baazov To Take Leave of Absence After Insider Trading Charges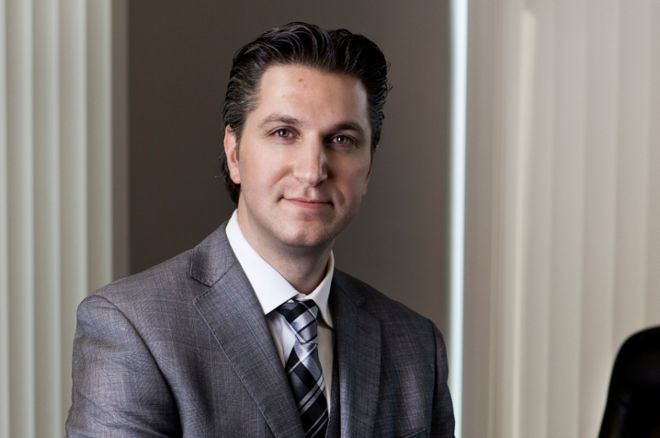 On the heels of having five charges filed against him for insider trading by Quebec's securities regulator Autorité des Marchés Financiers (AMF), David Baazov will be taking a voluntary leave of absence for an indefinite period of time from Amaya Inc., the parent company of PokerStars and Full Tilt.
"As always, I continue to be dedicated to doing the right thing for Amaya and all its stakeholders," Baazov said. "I believe that stepping down in the short term will help to avoid distraction for the company and its management while I vigorously contest all allegations made against me and pursue my bid to acquire the company."
According to a press release issued by Amaya on Tuesday, March 29, the paid leave will help Baazov "focus on preparing an offer to acquire Amaya and to avoid a distraction for the company while he responds to certain allegations made against him by the AMF."
During his leave, Baazov will remain a member of Amaya's board of directors.
In the same note to the media, Amaya announced that Divyesh (Dave) Gadhia has been appointed as Interim Chairman and Rafi Ashkenazi as Interim CEO.
Gadhia, who has been an Amaya director since 2010, is currently Chair of the Special Committee of independent directors established earlier this year "to consider any proposal that may be made by Mr. Baazov, as well as other alternatives that may become available to Amaya."
Before he joined Amaya in 2010, Gadhia served as Chief Executive Officer and Executive Vice Chairman of Gateway Casinos & Entertainment Limited. There, as his bio states, "he was responsible for strategic initiatives, regulatory matters and governmental relations."
Ashkenazi steps into his new interim role after serving as CEO of the Rational Group since 2015. Prior to that, he served as Senior Vice President of Strategy for Amaya and Chief Operating Officer of Rational Group, where he was responsible for all customer-facing product and back-office functions for PokerStars and Full Tilt, including marketing, customer support, poker room management, IT management, payment processing and security, and game integrity.
Baazov Still Planning a Buyout Offer
Despite the AMF investigation and charges filed against Baazov for "aiding with trades while in possession of privileged information, influencing or attempting to influence the market price of the securities of Amaya inc., and communicating privileged information," the company's CEO confirmed his intention to make an all-cash offer to buy Amaya Inc. and take the company off the market.
"Mr. Baazov has recently advised Amaya that he continues to intend to make an offer to acquire the company," Amaya stated on Tuesday. Although the company confirmed that, to date, it has "not received an offer from Mr. Baazov," the Special Committee established in February to to consider the proposal "instructed Barclays Capital Canada Inc., to begin contacting other parties who might be interested in a transaction involving Amaya."
As the company explained, "The Special Committee has not made a determination as to whether a sale of Amaya is in the best interests of the company at this time. The Special Committee will consider any offer made by Mr. Baazov and any expressions of interests made by third parties if and when any such offers or expressions of interest are made.
"The Special Committee will also continue its review of alternatives available to Amaya, including continuing to implement its current business plan as a publicly-traded company. "
Want to stay atop all the latest in the poker world? If so, make sure to get PokerNews updates on your social media outlets. Follow us on Twitter and find us on both Facebook and Google+!