Jason Somerville Wants You To Join the #Fight4Poker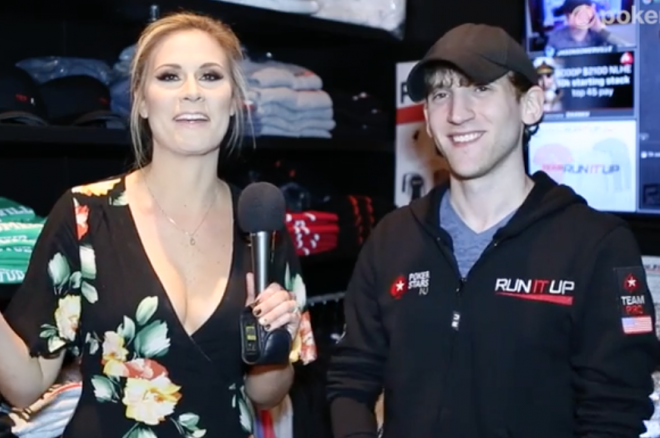 The 2016 World Series of Poker isn't the only area of the industry drawing attention. This week, online poker legislation took a front seat in New York and California. In New York, Senator John Bonacic's online poker bill, S5302C, passed the state's Senate by a vote of 53-5. In California, things hit a slight setback as a vote on Assemblyman Adam Gray's online poker bill AB 2863 was postponed for the time being.
The bill in New York triumphantly passed Senate vote after earlier in the month passing the New York Senate Finance Committee with a 20-8 vote. This was welcomed news to many, especially those in the ti-state area. It's been awhile since New Jersey, the last of the three states to create a regulated online gaming regime, passed its bill into a law in February 2013, with regulated online poker operators dealing the first hands in November 2013.
In California, suitability issues were once again launched into the forefront of the discussion and all parties couldn't come to an agreement on the proposed amendments to the bill. This caused for postponement for AB 2863, which was supposed to go to a vote in the most recent Assembly Appropriations Committee hearing. Despite the setback, not all is lost for this movement, as Gray will continue to work with Appropriations Committee Chairwoman Lorena Gonzalez to work to get everyone on board.
In addition to New York and California, states such as Michigan and Pennsylvania have been tossing around the idea of online poker legislation more and more in recent months. This makes it a very, very important time for the industry, especially in the United States.
American poker players need to make their voices heard. The more we continue to push for online poker, the more our voices within the community are heard, the better a chance there is that legal and regulated online poker returns to the States. If you need anymore convincing than what's coming from us, check out this video from Jason Somerville.
The Poker Player's Alliance has been fighting for the rights of online poker players in America for several years, and the PPA continues to fight more and more everyday. To help you join the fight in support of online poker, the PPA put together a #Fight4Poker page on its website that you can check out to find quick and easy ways to help. Showing your support for online poker doesn't take more than a minute of your time.
To read more about the #Fight4Poker, check out this piece on the PokerStars Blog from Eric Hollreiser.
Want to stay atop all the latest in the poker world? If so, make sure to get PokerNews updates on your social media outlets. Follow us on Twitter and find us on both Facebook and Google+!