Inside Gaming: Wynn Palace Cotai to Open, Court Rules Against NJ Sports Betting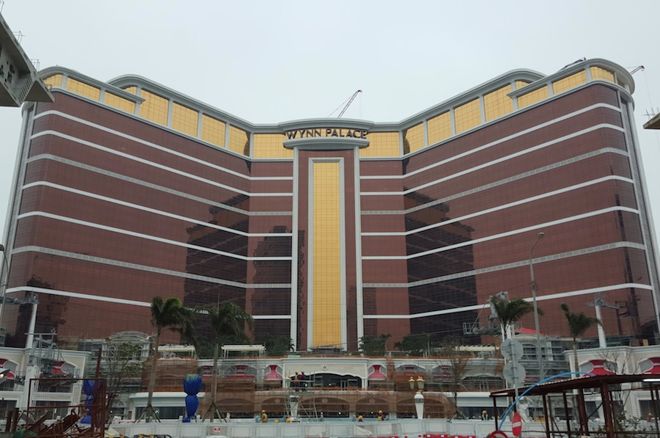 In this week's installment of Inside Gaming, the Wynn Palace Cotai is almost ready to open, albeit with fewer gaming tables than they would have liked, a federal appeals court shoots down New Jersey's latest effort to legalize sports betting, and those wanting to bring casino games to Nebraska fail in their efforts to get an amendment on this fall's ballot.
Wynn Palace Cotai Opening Soon With Fewer Tables Than Desired
After eight years' worth of planning and four-plus years after the initial groundbreaking, the Wynn Palace Cotai resort and casino will at last be opening its doors in less than two weeks, albeit with fewer gaming tables than Wynn Resorts had hoped to have up and running.
The $4.2 billion property located on Macau's Cotai Strip will open on August 23 following several delays. Along with a 1,700-room hotel, a spa, an 8-acre "performance lake" complete with gondolas, abundant convention space, and numerous restaurants and shopping options, the casino will initially feature 1,145 slot machines and 100 gaming tables, with 25 more tables to be added on January 1, 2017 and 25 more on January 1, 2018.
The property can accommodate up to 500 tables, and Wynn Resorts had hoped to have 400 although knew some time ago governmental restrictions would limit the number of tables they would be allowed to have.
As Bloomberg reports, Macau's Secretary for Economy and Finance Lionel Leong explained in a statement earlier today that the limitation on the number of tables "is based on the 3 percent table growth each year in Macau from 2013 to 2022" that was instituted earlier this year.
The limit is part of a larger effort to reduce the growth of gambling in Macau and promote other kinds of revenue amid the ongoing, lengthy decline in gambling revenue experienced by the Special Administrative Region over the last two-plus years.
The "3 percent" cap refers to the number of total gaming tables in Macau, imposing a limit on how many more tables can be added each year by all properties. The fact that two other resorts will be opening in Cotai later this year and another at the start of 2017 therefore affected how many tables Wynn Resorts would be allowed to have.
As recently as late last month, industry analysts projected they would be allowed 200-250 tables, and so the limit of 100 at opening should significantly impact the Wynn's bottom line for the Cotai property during its first months of operation.
"A 150-table deficit reduces the earnings power of Wynn Macau by $85 million in 2017," opined analyst Harry Curtis, as CNBC reports. Analyst Grant Govertsen additionally noted that the limit "does raise concerns on how an operator can ultimately get to where they need to be on a longer-term basis with only 150 tables on a more than $4 billion investment," reports Bloomberg.
News that the Wynn Palace Cotai would only have 100 tables produced an immediate affect on Wynn's stock value, causing a brief dip although overall the stock is still up 40 percent for the year thanks in large part to a better than expected second quarter.
Read more about the opening and the significance of the table limits at Bloomberg and CNBC.
Sports Betting in New Jersey Suffers Another Setback
New Jersey's efforts to introduce sports betting endured another stumbling block this week when a federal appeals court ruled that a 2014 law to permit sports betting at casinos in racetracks was in violation of an earlier federal law prohibiting state-authorized sports gambling.
The Associated Press reported on Tuesday's ruling from the 3rd U.S. Circuit Court of Appeals that invalidated the bill signed into law by Governor Chris Christie in October 2014. At the time, the bill's proponents optimistically thought sports betting could begin at Monmouth Park as early as the following weekend, although motions rapidly filed by professional sports leagues and the NCAA prevented that from happening.
Those motions were based on the Professional and Amateur Sports Protection Act of 1992 that forbids states from authorizing sports-related gambling, and indeed the PASPA was cited by the federal appeals court as making the NJ law invalid.
"Because PAPSA, by its terms, prohibits states from authorizing by law sports gambling, and because the 2014 law does exactly that, the 2014 law violates federal law," was the cut-and-dry ruling delivered by the court.
Such a sequence has happened before in New Jersey, most recently in 2011 when the state's voters approved sports gambling and the NCAA, NFL, NBA, MLB, and NHL sued the state in 2012, successfully thwarting the effort to introduce sports betting in the state.
As the AP points out, the 2014 bill took a different approach by "repealing prohibitions [against sports gambling at casinos and racetracks] instead of approving gambling," a method "seen as a way to get around the federal law." Judge Julio Fuentes did write a dissent to Tuesday's ruling, noting that in his view the repeal of prohibitions was not "tantamount to authorizing by law a sports wagering scheme in violation of PASPA."
NBA Commissioner Adam Silver has spoken out in favor of legalizing sports gambling, and a statement from his office following the federal appeals court ruling reflected the view that federal legislation needs to be passed. "We remain supportive of a federal legislative framework that would protect the integrity of the game and allow those who bet on sports to do so in a legal and safe manner," said NBA spokesman Mike Bass.
Meanwhile the man whom Silver succeeded, David Stern, is expected to voice his support for legalizing sports betting at the Global Gaming Expo in Las Vegas at the end of September, reports ESPN. Such a position runs counter to the anti-gambling stance Stern consistently adopted during his tenure as NBA Commissioner from 1984 to 2014.
Check the AP for more about the ruling and what happens next for New Jersey and sports betting.
Casino Amendment Fails to Make Nebraska Ballot
While those in New Jersey wishing to bet on sports won't be able to do so in their state, Nebraska residents hoping to gamble in casino games will also have to look elsewhere after a proposed constitutional amendment failed to find its way onto this November's ballot.
On Thursday Nebraska's Secretary of State John Gale announced that an amendment to allow casino games at horse tracks in the state failed to earn enough signatures to be included on the November ballot.
More specifically, too many of the signatures obtained for the petition were ruled invalid, mostly because they came from unregistrered voters or from citiizens signing the petition in counties where they weren't registered, according to The Omaha World-Herald.
Of the approximately 120,000 signatures obtained, only 77,956 were deemed valid. That left the petition shy of the 117,188 signatures needed (10% of registered voters) to get the amendment vote on the ballot.
"It was quite stunning," said Gale of the high number of signatures rejected as invalid.
Lance Morgan, speaking for the Winnebago Tribe of Nebraska, "said he is seeking information from the company hired to collect signatures about the 'ridiculously high' error rate," and that tribe and other proponents of the amendment will be redoubling their efforts going forward.
Learn more about the failed petition and the prospects for casino-style gambling in Nebraska from The Omaha World-Herald.
Photo: Wynn Palace, Doraemon.tvb, CC BY-SA 3.0.
Be sure to complete your PokerNews experience by checking out an overview of our mobile and tablet apps here. Stay on top of the poker world from your phone with our mobile iOS and Android app, or fire up our iPad app on your tablet. You can also update your own chip counts from poker tournaments around  the world with MyStack on both Android and iOS.