The UK Poker Player's Guide to Daily Fantasy Sports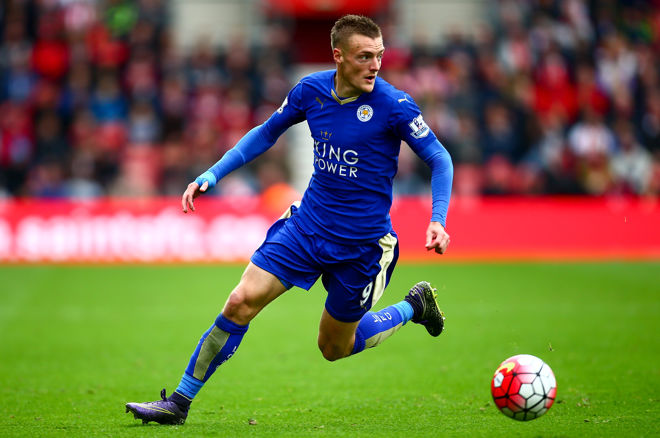 You play poker for one of several reasons: for enjoyment, for the challenge, or to win money. We all know what an involving game it can be, but did you know that it could be helpful for winning at other games too? Although it might not seem obvious at first, poker is an ideal game to be good at if you want to win money at another game of skill: daily fantasy sports. There are several compelling reasons why you should take a closer look at this rapidly-growing game.
Scoring is Easy, Winning is Up To You
Daily fantasy sports, or DFS, which is offered through sites like DraftKings, FanDuel and (in Europe only) Mondogoal, works by quantifying the performances of real-life players on the pitch. Players earn, or concede, points for your team based on a series of events and outcomes within matches. You select a team of players (the numbers varying depending on the game), and then place your team in a league with others, to determine who wins cash prizes. So far, so simple.
If you've ever watched a football match, or any of the other sports covered by daily fantasy leagues, you will also be comfortable with the scoring systems. Although they vary from site to site, there are commonalities that platforms all share. All fantasy games give teams points for goals scored by players, assists (the creation of goals) by other players, and clean sheets (where a goalkeeper or defender does not let in a goal during the match). The emphasis on such statistics as pass completion and tackles varies, but each of the competing choices claims to offer the most realistic footballing experience.
The scoring of points, or at least the understanding of the scoring system, is the easy part. What is more difficult is picking up those points, and winning the prize money for topping league tables. What is certain is that poker players will already be attuned to adding up scores and to finding value - both of which are essential elements of DFS.
All About Calculation of Risk
At the poker table, the coolest player under pressure is often the one who wins; the nervous man or woman who sweats over a bad hand and talks too much is more likely to crash and burn. In DFS, you will be called-upon to take calculated risks with players who may turn out to be extremely useful in your team, or may just be a turkey who doesn't do anything for your score.
It's up to you to determine which players are aces and which are jokers - and you have an armory of statistics, both on the homepages of DraftKings, FanDuel and Mondogoal, and also in a standard web-search. It's so easy to find comprehensive information on sport these days, and with that, plus a knowledge of form and player fitness, you can construct a winning DFS team, even if your forte is poker.
This is because mathematical minds often win. The player who can maintain a good overview of the facts behind the full database of players, in whichever sport is being contested, and can remain cold-blooded and pragmatic when those around are acting on emotion or favoritism, is liable to end up on top.
Winners in DFS, whether the sport be NFL, football, golf, basketball or any other sport, operate on facts, not hunches. Given that most of the players of DFS play for fun, without much understanding of how to actually win, if you can bring your poker-table skills to the fantasy leagues, you can clean up.
For the lowdown on best picks and fantasy strategies, whatever sport you choose, check out FantasyWired, and join the winning side.