Leon Tsoukernik Unveils King's Casino Expansion Plans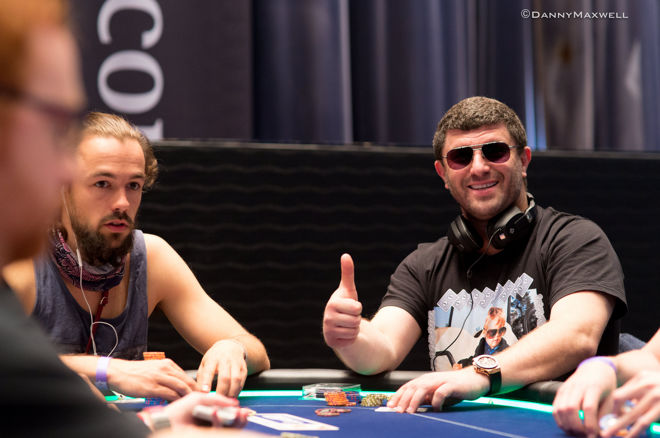 I have seen the future of poker in Europe. And it looks amazing.
If when I started my journey in the poker industry someone told me a small Czech town named Rozvadov would have surged to become one of the hottest spots for poker in Europe - I would have laughed hard.
What I didn't know at that time, however, was that while my eyes were on locations like Venice, Paris and London, an art dealer and poker aficionado named Leon Tsoukernik had just decided to invest in a project that would revolutionize the map of poker in Europe in less than two decades.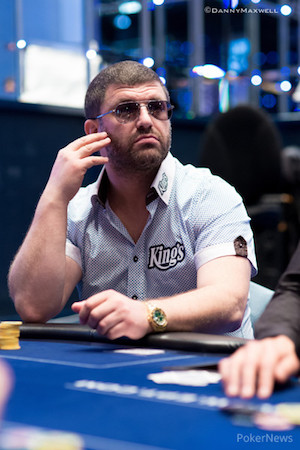 "When I started my project to build the King's Casino in Rozvadov, everyone thought I was crazy," Tsoukernik shared with PokerNews from his office at King's. "Looking back, I believe that high level of skepticism made me believe in my idea even more and pushed me to work hard to create what we have today: the largest poker room in Europe."
Right as most of the card rooms I was used to frequenting started to look into more lucrative games than poker or were hit by questionable legislative changes, Tsoukernik's vision of a whole different way to cater poker to European players became the key factor of his success.
"This adventure has been a success since the very beginning. The day we opened, even with no advertising at all, 76 players showed up to play. The atmosphere was truly amazing - and we've never stopped since then," Tsoukernik said.
Thirteen years after the opening day, King's Casino became an unstoppable machine with numbers and plans that would make anyone's knees go weak.
"Last year alone, we brought over 250,000 poker players to Rozvadov," he said. "Although this is already a great result for a town of 500, I believe we will be able to double that number as soon as our plans for expansion are completed and people will get the opportunity to come here for a proper poker holiday."
A €20 Million Investment to Give Players What They Want
Over the past years, King's has had to come to terms with the limited amount of beds available in the city, stunting their growth in popularity.
Although the casino inked a number of deals to accommodate their players in hotels and guesthouses in the neighboring towns, the amount of poker enthusiasts who flocked to Rozvadov to play was simply too high for them.
People thought I was crazy to invest in Rozvadov, but that only increased my motivation to succeed.
"I believe we lost nearly half of our customers because of the lack of accommodation and now it's time for us to get all them back," Tsoukernik shared. "By August 2017, people will discover an all new version of the King's Casino. Not only are we adding 1,800 square meters of Las Vegas-style casino space with 40 more poker tables, but we are going to open an amazing new hotel with 218 additional rooms."
With over €20 million invested in the plan, Tsoukernik aims to do what every successful entrepreneur does when they identify a problem: solve it.
"The first three floors of the new building will be a four-star hotel while the fourth floor will be a five-star one with 18 luxury suits to accommodate even the most demanding of guests," he said.
And that's not all. The last floor of the new complex will be home to a fully-equipped wellness center with jacuzzis, saunas, massage rooms and a fitness center.
"As soon as the construction is over and we open the new space, we will work to bring back all those businessmen and recreational players who didn't come back because our offer was not up to their standards," he said. "Professional players can drive for hours to get to a good game since poker is all they care about, but people from the business world and recreational players see things differently. They want the good games but they also want to relax, to have a few drinks and then to walk back to their room to rest for the night. Soon, this will all happen at King's too in an environment like no other."
Probably The Best Cash Games in Europe
Despite his ambitious plan for growth, Tsoukernik is determined to keep poker at the center of his operations.
"When you are at King's, roulette, slots and blackjack are just side games," Tsoukernik said. "I love the game of poker. I love every aspect of it and I love everybody that plays it; that's why I want King's to be the best possible place for poker players."
At the King's Casino, the player is always right. Even when he's not.
Right as most brick-and-mortar casinos in Europe chose to explore different opportunities, Tsoukernik appears determined to keep poker at the core of his business as he believes that giving players what they need is still the best way to secure a good return on his investments.
"A player is the king at King's Casino. Our players are always right, even when they are not. They are our customers and we need to treat them the best way we can," Tsoukernik continued. "We have extremely professional staff with dealers trained in our in-house dealers' school and one of the best restaurants in the Czech Republic always at our players' disposal. Everyone who comes here is treated as a real king because our business works only if we convince people to come back to us every time they want to play."
However, for how amazing it feels to have a free all-you-can-eat buffet open 24/7 or to sit at a restaurant where Kobe steaks and fresh lobsters are the norm, the only way to convince an army of players to come to Rozvadov every time they want to play poker is to make sure they can find what they are all after: challenging and nonstop poker action.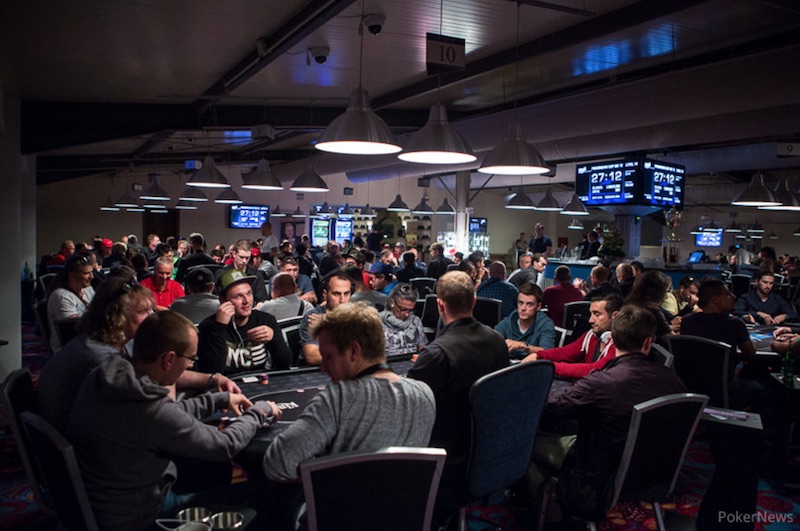 "I can't think of any other place in Europe where one could find the action we offer here at King's," Tsoukernik admitted proudly. "I am not trying to say that we are the only ones that offer high-level poker games in the continent, but we do have more regular games than in most other places. This is a fact."
People like King's because they have a chance.
"We have a mixed field where one can find business people and recreational players, not only pros," Tsoukernik said. "People love this aspect of the games at King's because they know they can come here to play, have fun and win."
One example of the kind of players King's gets and the action they offer is the results of the last edition of the World Poker Tour National, when an amateur poker player, a Vietnamese restaurant owner, won the Main Event for $83,000.
"Right now we are bringing in a lot of diverse players and I know that the casino started to become a popular destination for players from Asia as well," he said. "When you come to the King's Casino, you always meet different people with different culture and bankrolls. This adds to the challenge and people love that."
Forget Prague, The Real Action Is in Rozvadov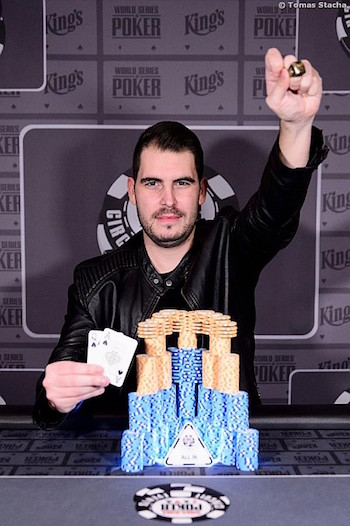 Cash games are not the only ones to make King's a truly exceptional reality. In past years, the casino successfully took to Rozvadov premium events like the World Series of Poker Circuit.
"I didn't rush things. I went one step after the other and this strategy paid off very well," Tsoukernik said. "When I built the arena we have today, people thought I wanted to host concerts, not poker games. And look at it now: We have a tournament every weekend and we have a full house every time."
His patience paid off.
"I feel very comfortable with big events and I am sure our biggest partners are comfortable with us, too," he said. "People trust our work and our brand. They know that when they bring their events to King's, the team of professionals they find here is a guarantee for success."
As a proof of that, Tsoukernik announced that the next edition of the WSOP Circuit will again take place at King's from Oct. 27 through Nov. 14.