READ: Wired Analyzes Republicans' Pot Commitment to Donald Trump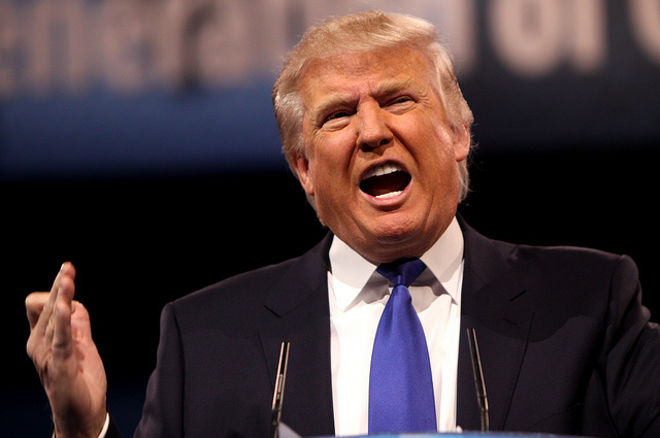 House Speaker Paul Ryan flopped on Donald Trump Oct. 10 during a conference call with Republican representatives, saying he would no longer stand behind the candidate in the presidential election, reported Wired.
According to Wired, Republicans' early investment of their reputation in Trump can be similarly applied to poker: 'Were they pot committed?' Is it too late to jump ship?
Pot committed suggests that the player has arrived at a point in the poker hand where folding to any bet or raise has become an incorrect play, sometimes called a point of no return. It is determined by pot odds and comparing them to the chance of winning the hand.
Wired's Jason Tanz called politicians to do their own calculations, determining pot size (advantages to standing by Trump), chip count (what's left of their reputation) and odds of Trump winning. Then they can decide on whether they should fold.
Even Ryan has avoided making statements in response to Trump's media firestorms, while still realizing that he may hold the key to pass conservative legislation should he become president.
While Ryan has yet to formally pull his endorsement from Trump, others have weighed the costs and decided it wasn't worth it, given their perception of his odds.
Representative Jason Chaffetz is one such individual, chair of the House Oversight Committee, firm opponent of Hillary Clinton and Republican from Utah.
Trump's Vice Presidential Nominee Mike Pence remains invested with "plenty of reputational chips" and has an enormous upside for the 2024 presidential election.
And then there's Ted Cruz who came in at the worst possible time to pledge his support for Trump, just before his first debate performance. It doesn't help matters that photos and videos leaked from the Washington Post have since appeared online with Cruz's pained face as he phone-banks for Trump.
Tanz concludes that given the Republican perspective which overwhelmingly calls politicians to stand by their man despite the odds in his favor and Trump's threat to attack Republicans who disavow him, the risk to fold raises and some should keep calling the bet.
"But those sitting on larger stacks should keep one thing in mind: The hand isn't over yet. Trump might say something even harder to stomach. There could be more tapes. At that point, it will be even harder for the players to fold. If they aren't pot committed yet, they may be very soon."
You can read the full article at Wired.com right here.
Lead photo courtesy of Gage Skidmore/Flickr
Everybody needs an account at one of these online poker rooms! They're the biggest, the best, and we get you the best poker bonuses. Check out our online poker section for details on all the online poker rooms around.