Tweet, Tweet, Bad Beat: U.S. Presidential Election Mania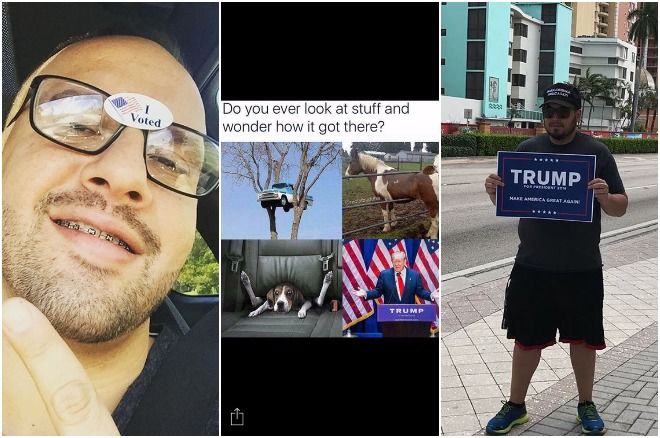 This week in social media poker players decided to speak out on the U.S. presidential election, all to our delight.
In honor of bad beats…
Making America Great Again
I thought 'This was America' was a rebellious statement. I was wrong...
Because the saying, "it's written all over your face" should be taken literally.
There's one voter we don't have to guess on.
Starting the drug trip pre-election. #weed
Maturity level: 0. Definitely humorous after the fact though.
#priorities.
Because telling you to vote isn't enough. #feelings in a blog post about my girl, Hillary.
Good question. Let's vote on it for next year, huh?
Follow, I mean, vote your heart.
When people get too upset over your tweet, that's when you know it's really funny. Looking at you, Negreanu!
Ha. People getting mad at other people who quote the people that said people are voting for.
One to rule them all. One to help Allen Kessler figure out who to vote for.
Horse. Truck. Dog. TRUMP!
We seriously can't get through an election without mentioning Canada, can we?
Celebrate good times, come on!
#winning
Lead images courtesy of Michael Mizrachi, Dan Suied and Jennifer Tilly
Have you ever wanted to write your own articles about poker? Maybe you've got some experiences or opinions about poker that you'd like to share. PokerNews is proud to launch The PN Blog where you can have a platform to make your voice heard. Learn more here.