Microgaming Announces Changes to its Sit & Go Tournaments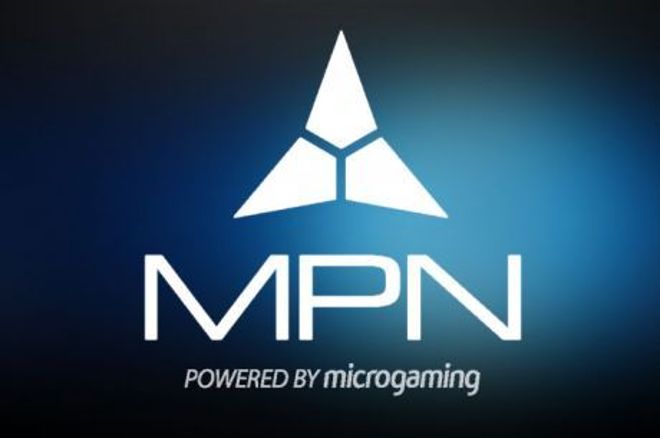 The Microgaming Poker Network (MPN) announced changes to its sit & go tournaments.
The new Head of Poker Microgaming Jonathan Kelly explained the changes in a corporate blog titled SNG 2.0. The former Head of Poker at Microgaming, Alex Scott, has moved on to become the Head of Product at Microgaming.
Removal of Games
One of the bigger changes is that the sit & go lobby is now less cluttered thanks to MPN removing games that proved to be less popular including many multi-table sit & go tournaments and games at higher stakes featuring poker variants other than the most popular no-limit hold'em.
While this change has already taken place, another perhaps bigger change will take place on Feb. 14 when MPN will remove all full-ring sit & go tournaments from the lobby. Kelly explains that this should help other games kick off more quickly and shouldn't negatively affect many of its customers.
"This will mean we will only offer Six-Max and Heads Up, and in theory, means that Six-Max SNGs will start much more quickly and ensure a better player experience while de-cluttering our lobby," Kelly explained in the blog. "For lovers of full ring SNGs, this may sound like a drastic measure, but luckily there are almost no lovers of full ring anymore."
Standarization of Buy-ins
MPN changed the buy-ins of sit & go tournaments to match that of what the network offers for its scheduled tournaments. Additionally, the price of each tournament is now shown in the lobby as one number instead of breaking out the rake separately. Players can still see what the rake is on a specific tournament by opening up the tournament's lobby.
Along with the new standardization comes a rake decrease in many of its games. In other cases, the rake remains the same and under no circumstances has the rake increased. Kelly breaks down how the games near the €11 buy-in have been affected.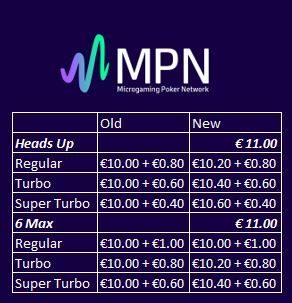 New Heads-Up Format
Another change is the introduction the "10 Minute Heads Up" format. In these new games, players start off with 1,500 opening chips with blinds at 25/50, which never increase. In other words, the average stack in these games will remain at 30 big blinds per player throughout the match.
If there is no winner in the first 10 minutes of the match, play will stop and the duo will automatically go all in every hand until a winner is declared.
For now, MPN is testing this out at the €0.11 buy in level; however, if these games prove successful, the network plans to release them at other buy in levels in the future.