Inside Gaming: New CFO for Wynn Resorts, Macau Rebound Slows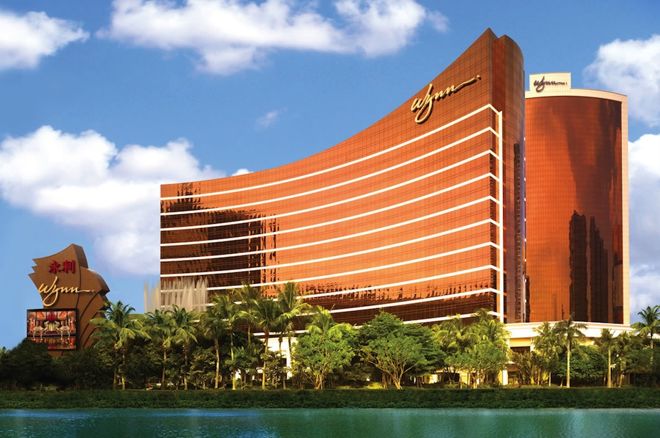 This week's installment of Inside Gaming shares news of a Chief Financial Officer change for Wynn Resorts, looks at Macau's recent revenue upswing and wonders whether it may be about to end, tells of a Black Friday defendant's belated plea, and explain why it soon will be costing just a little more to stay in Las Vegas.
Wynn Resorts Announces New Chief Financial Officer
Yesterday Wynn Resorts announced a change to its executive team with the departure of Stephen Cootey as its Chief Financial Officer, effective March 1. Replacing Cootey will be Craig Billings, formerly of Aristocrat Leisure Limited, International Game Technology, and Goldman Sachs.
According to a Wynn press release, Cootey "will be departing the company to pursue other interests."
Cootey has served as Wynn's CFO since May 2014. An SEC filing by Wynn Resorts noted "Mr. Cootey's decision to resign was not a result of any disagreement with the Company relating to its operations, policies or practices."
During Cootey's tenure, Dore Entertainment, a Macau junket operator working inside the Wynn Macau (pictured above), was the victim of a major theft by a former employee resulting in lawsuits against Wynn. Meanwhile last summer saw the opening of the $4.2 billion Wynn Palace Cotai resort and casino, while construction on the Wynn Boston Harbor has begun with the Massachusetts Gaming Commission having approved final design plans for the $2.1 billion, 3.3 million-square foot property currently scheduled to open June 2019.
Wynn describes new CFO Billings as "a highly respected veteran of both the gaming and banking industries" who will bring "extensive experience in business innovation to the company."
See the presser for more on the CFO change.
Macau Revenue Upswing Nearing an End?
Focusing a little longer on Macau, January saw the Special Administrative Region enjoy a sixth-straight month in which gaming revenue had increased, a positive streak that followed 26 straight months of declines.
According to the Macau Gaming Inspection and Coordination Bureau, gaming revenue increased 3.1 percent year-over-year for Macau in January, totaling 19.3 billion pacatas (about $2.41 billion USD).
Even so, industry watchers are anticipating the run of increases won't be lasting much longer. As The Motley Fool points out, it appears the "rally is running out of steam" since "the rate of increase [in January] was below analyst expectations, indicating the recovery may be petering out."
January's 3.1 percent increase was down from the increases shown over the final months of 2016 (ranging from 8 percent to more than 14 percent). While the vagaries of the calendar played a role (with one less Friday and Saturday than in January 2016), "VIP play at several specific venues was down by some significant amounts," notes The Motley Fool.
Of potential relevance to the drop in VIP traffic was an announcement from Beijing in December regarding limits to the amount visitors to Macau would be allowed to withdraw from ATMs, reducing the maximum from 10,000 pacatas to 5,000 — yet another measure by President Xi Jinping's administration to limit opportunities for money laundering and other forms of fraud.
"Though not a dramatic rewriting of the rules, it still showed there are lingering concerns about money flowing through Macau," explains The Motley Fool, "...indicat[ing] to wealthy gamblers who prefer not to be in the limelight that the government still had its eye on the enclave."
Head over to The Motley Fool for more on what might be to come for Macau, including speculation about which casinos might be at risk moving forward.
Absolute Poker Founder Pleas Not Guilty to Black Friday Charges
On Thursday came news that Scott Tom, one of the original 11 individuals indicted on April 15, 2011 — a.k.a. "Black Friday" — had finally returned to the United States to enter a plea in a Manhattan federal court.
The founder of the Costa Rica-based Absolute Poker, an online poker site on which federal prosecutors estimated U.S. residents lost an estimated $500 million, pleaded not guilty to charges that he violated the Unlawful Internet Gambling Enforcement Act and that he engaged in money-laundering conspiracy, reports Fortune.
Tom was released on a $500,000 bond after the hearing. His lawyer, James Henderson, said he expected a plea deal to be coming in short order. "There's going to be a resolution in this case quickly," said Henderson.
Tom's stepbrother, Brett Beckley, payments director at AP, was also among the original 11 defendents named in the indictment. Beckley was among the first to plea guilty to charges in 2012, receiving a 14-month prison sentence.
Read more about Tom's plea here, and for greater context regarding the events of April 15, 2011 and its lengthy aftermath, see "Black Friday: Reliving Poker's Darkest Day Five Years Later."
Resort Fees Going Up in March at Several Vegas Sites
Starting March 1, those "resort fees" we are more or less mindful of whenever we stay in a Las Vegas hotel-casino will be going up at 10 different locations, reports the Los Angeles Times.
Charges for on-site ameneties will be increasing from $1 to $3 a night at several properties, including Caesars Palace, Paris Las Vegas, the Planet Hollywood Resort & Casino and the Rio All-Suite Hotel and Casino.
Starting next month, resort fees will be $30/day at the Flamingo, Harrah's, The Linq and the Rio. Meanwhile the fees will be $35 at The Cromwell, Nobu, Planet Hollywood, the Paris and at Caesars Palace.
Along with other added taxes, the "increased fees can inflate your daily hotel bill anywhere from $34 to nearly $40," explains the L.A. Times.
Visit the L.A. Times for more about the increase in fees.
Photo: Wynn Macau.
Everybody needs an account at one of these online poker rooms! They're the biggest, the best, and we get you the best poker bonuses. Check out our online poker section for details on all the online poker rooms around.