Channeling My Inner KidPoker to Be More Social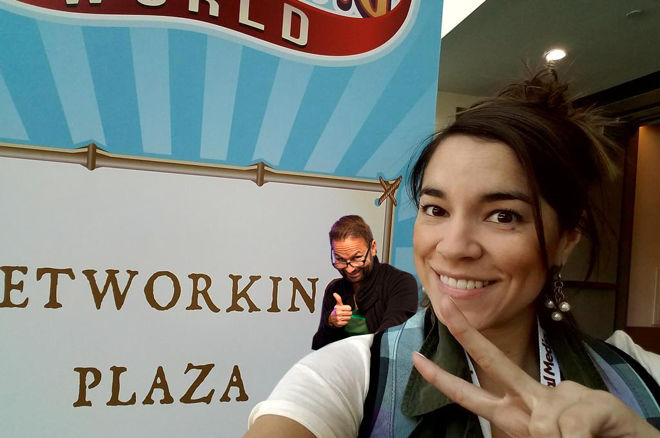 I know. Another article about how awesome Daniel Negreanu is. Truth is, he makes headlines for a reason. Last week I got to experience and understand why. I've been doing social media with PokerNews for four years now! Whaaa? Never heard of me? It's OK.
I am totally under the radar and oftentimes prefer it that way. What you've never realized though, is that you, the reader, and I communicate daily. Yes, I love GIFs.
Working in Poker and Working Remotely
A little background: I had a normal office job prior to working with PokerNews. That meant socializing on the reg and not even thinking twice about networking because it just came naturally in an office setting. But then it all changed.
I started working with PokerNews and that meant working remotely day in and day out. Four years later, I've become a hermit crab who likes to often hide in my shell.
After some time I realized that my verbal and real-life social skills really started to take a tumble.
"But you work in social media?!" I know, right!
Let me tell you. Communicating on Twitter, Facebook, and Instagram have become so much easier then interacting one-on-one with another human being.
You unknowingly build this wall, and when it comes time to engage in a crowd setting, you clam up. At least that's what happened to me, until it didn't.
Let me explain. Last week, I had the incredible opportunity of attending Social Media Marketing World, a social media conference in San Diego.
It was three days of jam-packed information on anything and everything in social media from videos, analytics, podcasting, and even artificial intelligence to machine learning. How cool, right? The one problem: networking parties and social events.
Day 1: I'll be real. I went to the opening night party aboard the USS Midway Aircraft Carrier. Fighter jets, food and drinks. It should have been amazing but I couldn't get a conversation going. I was too nervous and just found myself indulging in churro donuts. So I left early without meeting a single person.
Channeling My Inner "KidPoker"
Day 2: Day 2 was the day I woke up and said, "No more!"
And whom do I turn to for encouragement? I thought of one person I admire because of how personable and socially adept he is in any environment.
I thought of none other than Daniel Negreanu. I've chatted with Negreanu on a number of occasions during live events but it's not my personal engagement with him that has left a mark on me.
Instead, it's how much personality radiates through him and how easy it is for him to connect with any one person. If you've ever had the opportunity to interact with him, then you will understand what I mean.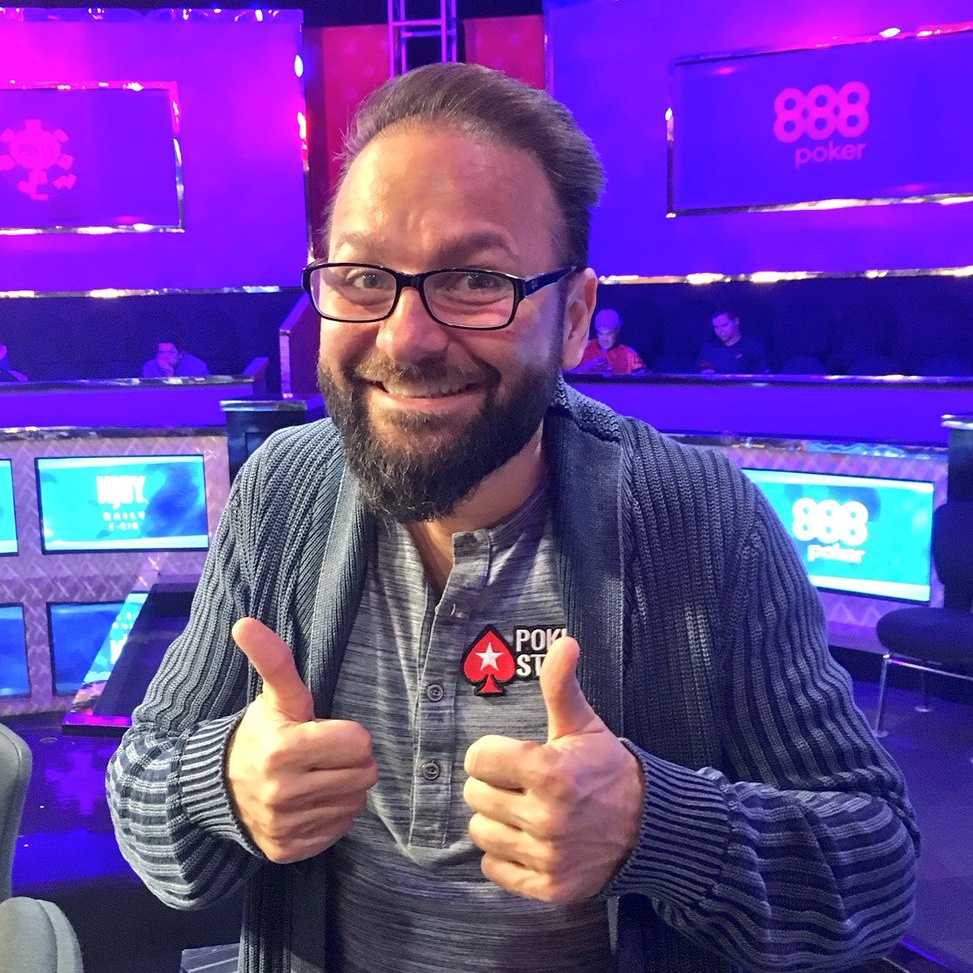 Maybe it's his decades of TV exposure or his sponsorship with PokerStars but really I think more than anything it is just that Negreanu likes to talk to people, and in turn, people like to talk to him.
So here I am on Day 2 of this mega conference thinking, "OK, I need to start up a conversation."
I mentally looked back to my summers at WSOP, during the many events where Negreanu had a massive rail of people just hoping for a glimpse of their favorite star.
What they actually got was an earful of "Hello's" and "How-are-you's" and "Welcome's." It may seem minor to you but Negreanu, even while playing, made it a point to walk up to his fans, greet them, chat with them and snap selfies with them.
How did I use this? I thought that I should follow what Negreanu does: approach, smile and speak. And with butterflies in my stomach, I made the first approach to a speaker that I felt was just so informative.
I wanted to let him know that I appreciated his workshop. I'm talking to you, Branden Harvey. Little did I know that Harvey was my gateway to networking. Through chatting with him, I then engaged in conversation with another and then another and then another.
I was on a roll! Throughout Day 2 and Day 3, I was speaking to people left and right and realized, people love poker! If only I had channeled my inner Negreanu from the start, who knows the amount of people I could have engaged by just talking about the industry, the WSOP and their home game bad beat stories?
I gave away business cards and even invited these folks to join me for coffee if they found themselves in Vegas during the WSOP. Turns out, some major marketing influencers even have played the WSOP in previous years.
So What Does it All Mean?
I find myself appreciative to be in the position I am now. Poker still has an opportunity to grow and has the ability to see more stars shine. Negreanu will always play a huge role in the marketing of the game but I'm looking forward to those who come after him - other likable, approachable players like Parker Talbot, Jason Somerville, and yes I'll say it, even William Kassouf.
I also look forward to channeling my inner Negreanu from now on because I've learned that a smiling face and a simple hello could lead you to meet some of fascinating people.
So next time you find yourself in a networking environment, channel your inner star, whoever that may be, and believe me when I say that the rest will just come naturally.
This article was written by one of our community members as part of the PN Blog. The thoughts, opinions, and strategy are those of the user only and do not necessarily reflect the positions of PokerNews. We appreciate your feedback, but ask that you be respectful of our PN Blog users who have generously donated their time. You can learn more about the PN Blog here.
Everybody needs an account at one of these online poker rooms! They're the biggest, the best, and we get you the best poker bonuses. Check out our online poker section for details on all the online poker rooms around.