Fastballs and Full Houses: Baseball Players Who Play Poker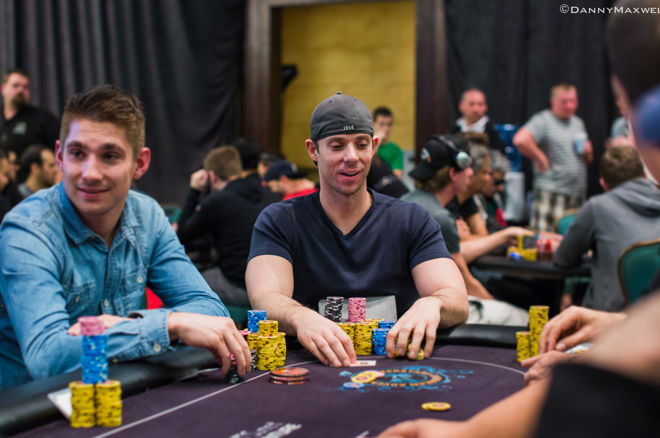 The crack of the bat, the look of freshly cut grass at the start of spring and the smell of hot dogs signal that baseball season is now underway.
As the Cubs look to defend their championship after vanquishing the ghosts of many seasons past, no doubt poker games will be part of clubhouses and road trips for teams all across the MLB and lower levels of the game.
Major League Poker
Baseball players are no strangers to action on the felt with many also making their ways to casinos for some regular card-playing action.
No stranger to success on the mound and on the poker felt, Orel Hershiser has been a regular in the poker world since 2008 when he notched a fifth-place finish in the NBC National Heads-Up Poker Championship for $75,000.
"I'm on a whirlwind."
"It's just absolutely amazing," Hershiser told PokerNews after notching three straight wins again Ted Forrest, Freddy Deeb and Allen Cunningham. "First you get invited, and to beat Ted, and then to beat Allen, and then to beat Freddy. I'm on a whirlwind."
Hershiser has $98,000 in career tournament winnings. He's even notched a couple nice finishes in smaller tournaments at the Wynn, Venetian and ARIA including a win in a $125 Wynn event for $2,600.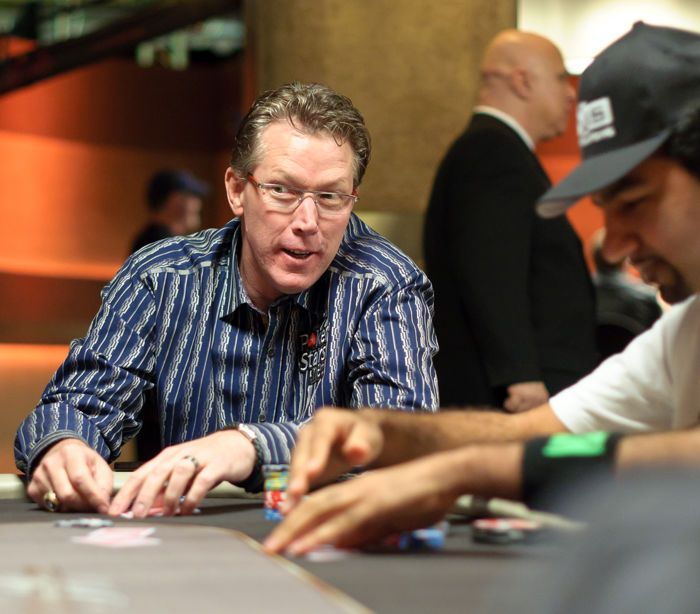 Another retired player who has dipped his toe into big-time poker is Jose Canseco.
The former outfielder for the Oakland Athletics (and Toronto Blue Jays, Texas Rangers, Boston Red Sox, Tampa Bay Devil Rays, New York Yankees and Chicago White Sox) has played in some minor Las Vegas tournaments since 2007 in Las Vegas and California, notching a bit over $9,000 total.
According to the Hendon Mob Database, he has just eight cashes, one more than the number of MLB teams he has played for.
Former relief pitcher Brad Lidge has also been spotted playing in the World Series of Poker in recent years. The former Astro, Philly and National is a longtime player who tried his luck in the 2016 Main Event, but coming up short of a cash.
Clubhouse Cards
Former Major Leaguer John Burkett has seen his share of clubhouses and road trips. A two-time All-Star who played 15 years with the Giants, Marlins, Blue Jays, Rangers, Braves and Red Sox, became a regular card player after Chris Moneymaker's huge WSOP Main Event win in 2003 and found some similarities between life on the mound and at the table.
"Poker became almost an addiction with me after baseball."
"Poker became almost an addiction with me after baseball," he said. "I was amazed at how much Texas Hold'em had in common with pitching a baseball. People don't believe me when I say that, but it's true."
He saw similarities between the processes of both.
"The mental part of being a starting pitcher and having to use your creativity to get batters out for three or four at-bats in a game is the parallel to using different lines to extract chips at a poker table from the same person," Burkett explained. "Also, paying attention to players tendencies, strengths, and weaknesses is very important in both disciplines."
While Burkett did not play much poker during his playing days, he said there was still plenty of gambling on cards – particularly a game called Booray, popular in Louisiana.
Burkett said the game was popular during his time with the Rangers and Marlins. Games were played in the clubhouse before and after batting practice and even during rain delays. On planes, getting the game set up always took some ingenuity.
"There was always at least one guy on the team with a toolkit," he said. "The toolkit was used to create the poker table. The table was created by taking a couple of screws and bolts out of the middle seat. When you do that, you can lay the middle seat down flat. So you could have four players playing at the table. At the end of the flight, we would just put the seat back together. It only took a couple minutes."
"Also, paying attention to players tendencies, strengths, and weaknesses is very important in both disciplines."
During games, players' per diem meal money often served as a bankroll for betting.
"Our meal money would be passed out at the beginning of each road trip, just before takeoff," Burkett saiad. "When I was playing, meal money was $105 a day. So for a long road trip, we would get $1,000 or more in cash. We would see guys get off the plane with $3,000 or $4,000 or with ATM card in hand. I remember leaving the plane with almost $5,000 on a flight from Miami to San Francisco in one of my first Booray games. I thought, 'This is great.' The next couple trips I lost my meal money and didn't like that part so much."
Charity Challenge
Players have turned to poker in recent years for charitable causes. In January, the MGM Grand held a charity for the Players Trust, a charitable foundation formed by MLB Players Association. The event was hosted by Nationals outfielder Bryce Harper and Cardinals outfielder Dexter Fowler.
"I played fast early, got good cards and got on a roll."
Tampa Bay Rays pitcher Danny Farquhar walked away this year's champion, and credited former Rays teammate Dana Eveland (now a free agent pitcher) for his poker coaching. Eveland finished runner-up in last year's event.
"My boy Dana gave me all the advice I needed," he told MLBPlayers.com after his win. "He told me to play fast to lose or play fast to win because it's going to be a long night, so I played fast early, got good cards and got on a roll."
Others playing in the tournament included Barry Bonds, Bobby Bonilla, Brad Boxberger, J.T. Chargois, Royce Clayton, Eric Davis, Kenny Lofton, Steve Trachsel and numerous others. The tournament was sponsored by Tia's Hope, which provides support to children with serious illnesses and their families, the organization it would benefit.
From Diamond to Felt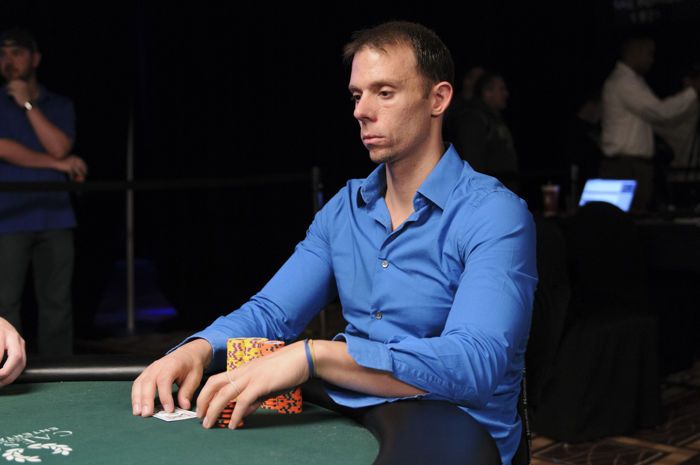 Matt Berkey, 35, knows a bit about transitioning from the pitcher's mound to the casino. The 35-year-old professional poker player grew up in Leechburg, Pennsylvania. He played in high school and then at Gannon University. He was a four-year starter and bounced around open tryouts for a couple years after graduation attempting to get signed.
"Even as a left-handed pitcher there wasn't a lot of interest in a 24-year-old workhorse with a lot of miles from going deep into counts – particularly when I only topped out at 86 miles per hour," said Berkey, who now lives in Las Vegas and boasts more than $3 million in tournament winnings. "I played here in Vegas on the weekends until the 2013 season. I tore my ACL and the year off actually did more havoc on my arm strength than knee. I never really put the time in to get it back and have kind of just unofficially retired."
In college, poker became part of his routine among friends and teammates and he credits those game with helping him "bridge the social gap between myself, as a freshman who didn't drink, and the upperclassmen."
"I never really put the time in to get it back and have kind of just unofficially retired."
As no limit hold'em took off in the early 2000s, Berkey hosted small games in the back of the team bus, which helped pass the 24-hour ride from Erie, Pennsylvania, to Fort Meyers, Florida. After baseball, his poker career boomed, with numerous six-figure cashes to his name. Berkey believes there are many parallels between the two games.
"The most notable, at least for me, is that in a macro sense, both of these games are rooted in failure. In a micro sense, it's merely that variance has an obvious presence during individual outcomes," said Berkey, who now is developing the Solve for Why Academy, dedicated to strategy construction with a why-centric approach to problem solving, which he hopes to apply to nutrition, fitness and altruism.
Berkey's reflected on aspects of his baseball career and still applies them to his poker game now.
"Given the simplistic nature of both games on the surface, the impact of failure being a constant while success becomes the variable challenges even the most talented," he said. "There's an undeniable mental aspect to both of these games which involves a lot of self-reflection and unbiased analysis of both mechanics and strategies as a whole. That, to me, is the most valuable skill I've been able to cultivate from my exposure to these games."