Kolkowicz Back in Front as Kitai Bubbles Final Table at PSC Monte Carlo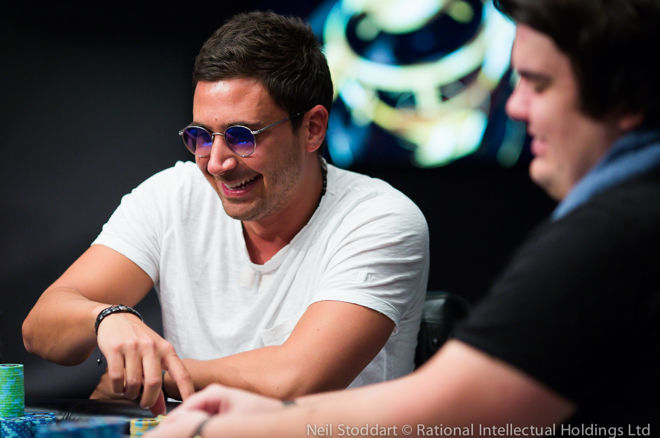 On a very swingy day that saw a number of players take the chip lead, end-of-Day-3 leader Michael Kolkowicz found himself back atop the counts when the final six competitors bagged up for the official final table of PokerStars Championship presented by Monte-Carlo Casino® €5,300 Main Event.
The French player spent most of his day in the middle of the counts, but a huge — and very lucky — hand just before the night ended allowed him to bag the lead.
Kolkowicz got himself in a nasty spot after he saw a three-way flop of jack-six-queen out of the small blind and opted to check-raise with king-nine after a continuation-bet from start-of-day leader Romain Nardin. Nardin had aces and got his stack in, and a pot-committed Kolkowicz called and found a ten on the turn to bust his countryman.
Kolkowicz called and found a ten on the turn to bust his countryman.
Meanwhile, Day 5 headliners Bertrand "ElkY" Grospellier and Davidi Kitai all fell short, the latter on the bubble in seventh place.
Kitai seemingly grinded the entire 10-hour day under 20 big blinds. He was lucky to be in after winning with ace-nine when an ace hit the river against pocket jacks, but his luck ran out when he executed a stop-and-go with bottom pair against Maxim Panyak. The Russian wasn't thrilled about calling but had two live overcards and paired one on the river.
Grospellier, the last PokerStars Team Pro in the field, was seeking to break a long dry spell of big tournament results. The French legend hadn't made a major final table since the €100K Super High Roller here in Monaco way back in 2012, when he finished third for over €800,000.
"ElkY" played tight with a short stack and ended up losing a flip to Panyak to go out 12th. It was clear how much he wanted this one, as he was visibly pained when the final card off the deck paired Panyak to change Grospellier's fortunes in an instant from doubling to busted.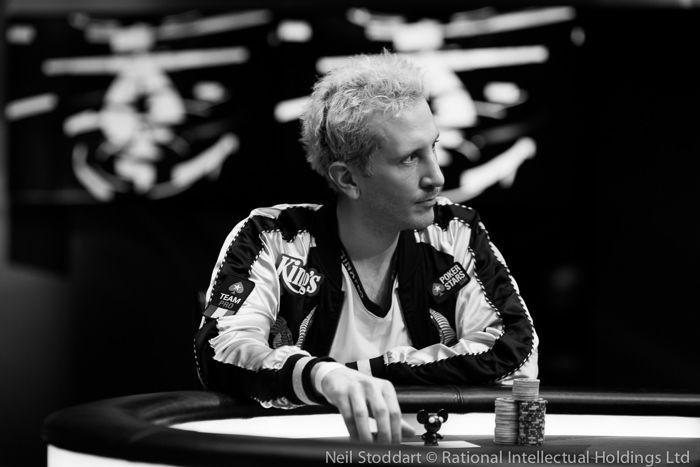 Andreas Klatt also made his way to the final table, continuing what's been an outstanding series for him here at the PokerStars Championship. In the PokerStars National Championship here, Klatt navigated through a 1,252-player field to win the tournament for a career-best €151,445.
No matter what happens on the final day, Klatt is sure to go into the second leg of the MonteDam Swing with a huge points lead on the MonteDam scoreboard, all but assured of scoring one of the juicy prizes.
The final six players will reconvene for the final day of play at 1 p.m. on Friday with 43:36 left at 40,000/80,000/10,000. The cards-up live stream gets under way at 2 p.m. Here's a look at the seating chart and chip situation as it will stand when the first card flies off the deck:
| Seat | Player | Stack |
| --- | --- | --- |
| 1 | Andrey Bondar | 4,350,000 |
| 2 | Andreas Klatt | 3,580,000 |
| 3 | Diego Zeiter | 1,780,000 |
| 4 | Raffaele Sorrentino | 4,160,000 |
| 5 | Michael Kolkowicz | 4,600,000 |
| 6 | Maxim Panyak | 3,345,000 |
Come back to PokerNews for hand-for-hand coverage of the official final table.