The Muck: Ferguson and Lederer Still Trolling at the WSOP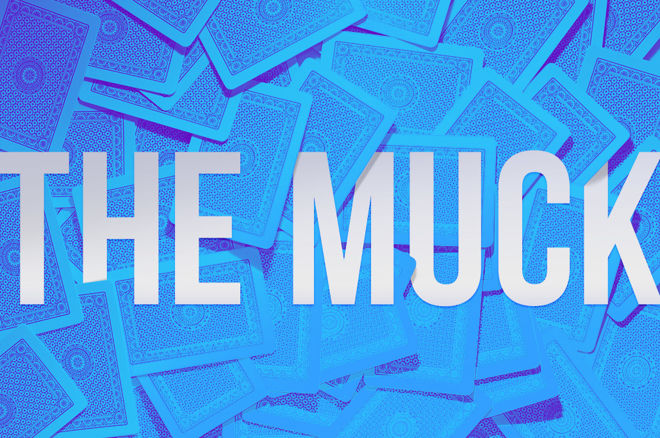 Card Controversy in The One Drop
What's wrong with this final table?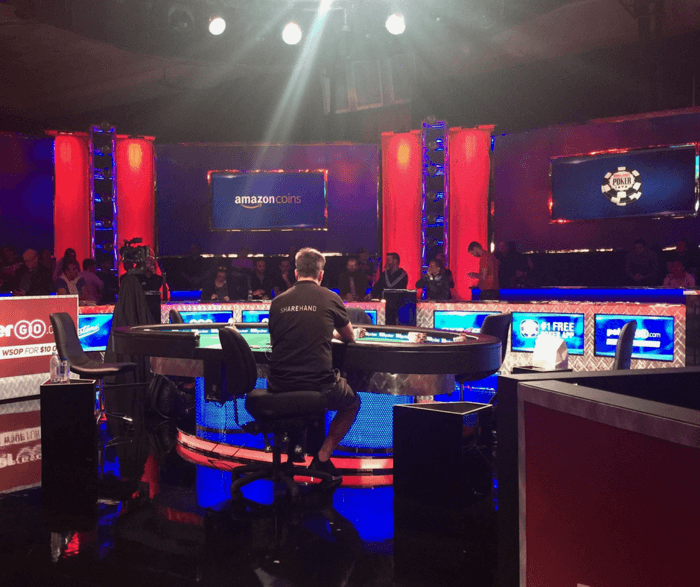 Hint: no players are sitting at it.
The players at Monday's One Drop final table took an impromptu break to wait for replacement RFID decks. When asked if he saw anything, Haralabos Voulgaris confirmed he also saw the markings.
It took about 45 minutes to get the new decks in play, but the players, while concerned, remained in good spirits. Polk even used it as an opportunity to hop in the tag team event he won a bracelet in last year.
While we're on that topic ...
There was plenty of chatter when the Twitterverse learned that Andy Block, Chris Ferguson and Howard Lederer had teamed up in the $1,000 Tag Team event. Ferguson and Lederer both returned to the WSOP last year after a five-year absence, but their attendance still generates a loud response.
Yep, #PokerTwitter had opinions.
Ferguson and Bloch made an unsuccessful bid for the $10K Tag Team Championship last week, and Lederer made it a trio in the mini version on Monday.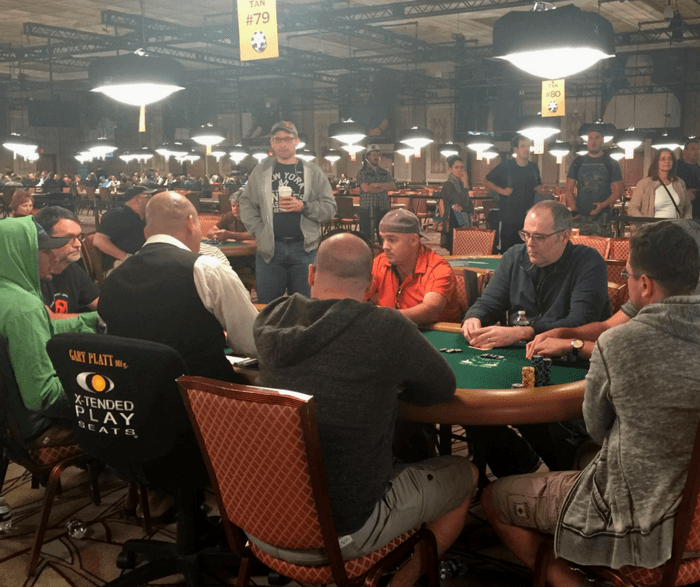 Bloch led off for the team and was followed by Lederer. Ferguson then tagged in for a bit before handing it back to Lederer and jumping into Event #11: $1,500 Dealers Choice 6-Handed.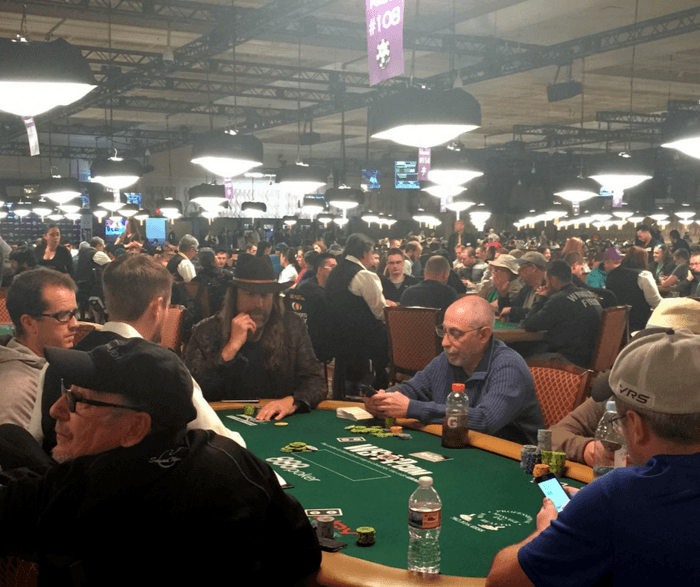 It appears they are here to stay.
Some Goodness from the Tag Team Event
The vibes weren't all negative in the team format. After yesterday's late night exit in the $10,000 Omaha Hi-Lo 8 or Better Championship, Justin Bonomo took to Twitter to see if anyone wanted to join his team in the $1K Tag Team event. For free. The offer seemed too good to be true.
After all was said and done, Bonomo was able to pull together a team of three which included his friends, Drew Freedman and Marine Jouaillec.
"I had a fourth, but she had to check with her boss, and unfortunately, they said no."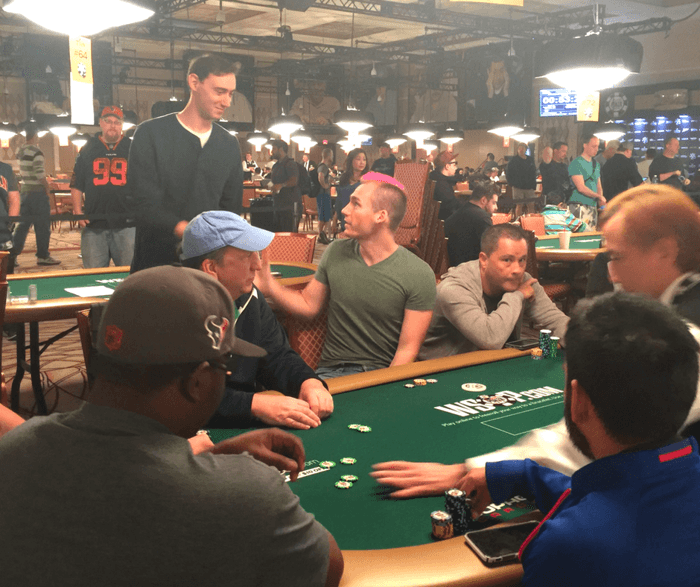 As Bonomo was waiting for Freedman to finish his orbit, he talked a little about his summer plans which are focused on poker with no significant time off scheduled.
Don't look for his bright pink hair in the hallways of the Rio though; he'll be spending most of his time at the Aria playing high rollers and cash games.
When asked what his personal goals were for the summer, besides winning that is, he let a sly smile emerge. It's as if he knows the momentum he had coming into the WSOP will continue.
"Rather than set specific goals, I always want to be improving and getting better at everything that I'm doing in life. I might not try as hard in a $1K buy-in as opposed to a $300K buy-in, but I'm still willing to put in the hours to get a good result."
Bonomo will have to wait at least another day for a good result because his team busted in Level 5. Of course, he did hop in the Dealer's Choice event later in the day and bagged one of the biggest stacks.
What do you say to the person who chooses to wait four hours to register for a tournament?
Did you know you can FasTrac your registration to any tournament at the WSOP under $10,000, including the Deep Stacks?
You can choose to wait in this line.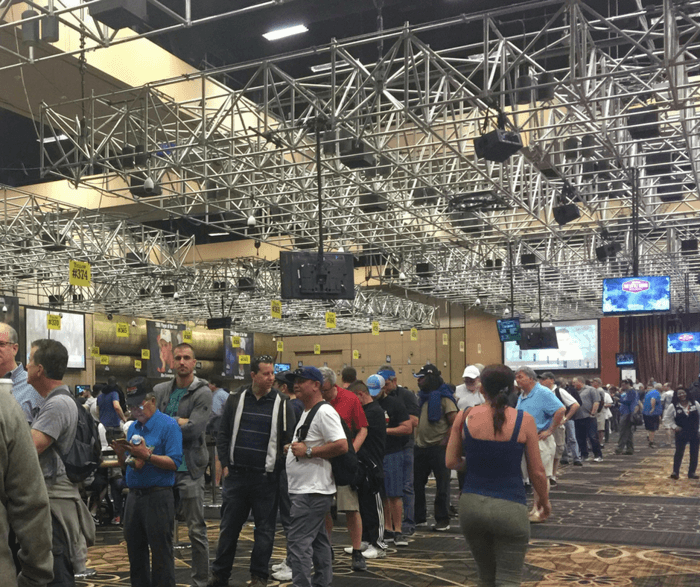 You can wait in this one.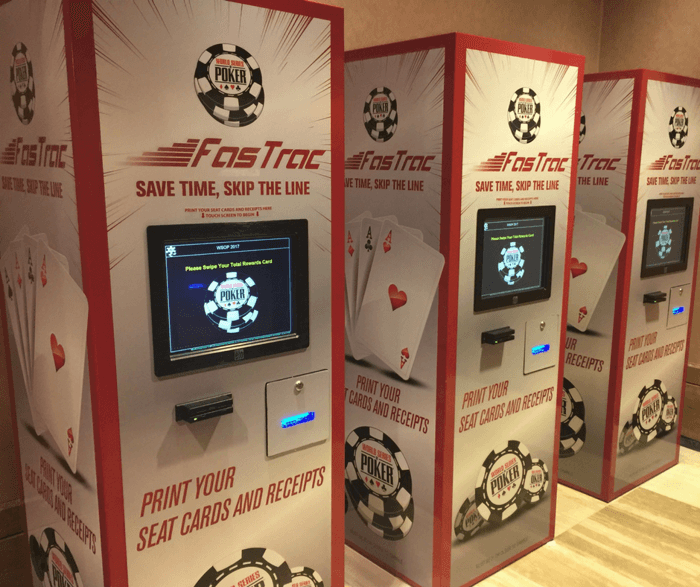 The choice is yours.