Tweet, Tweet, Bad Beat: Facials, Summer Fun, and Hellmuth Memes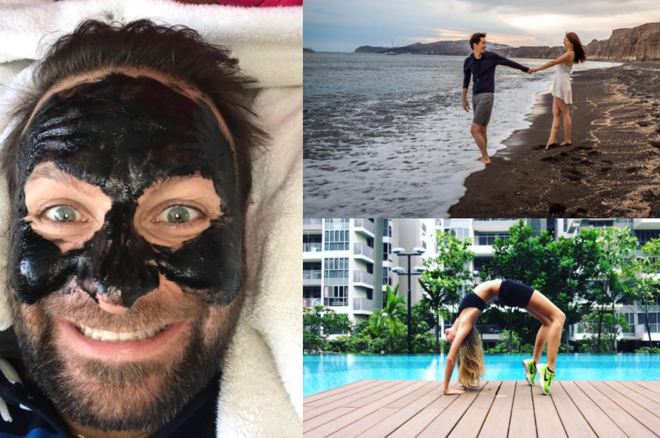 The time has finally come. The first week of the 2017 World Series of Poker kicked off into high gear, and what a week it has been so far. Daniel Negreanu and Liv Boeree made a final table and the $111,111 One Drop High Roller got underway. Although it's nothing but poker from here on out for the next six weeks, there was plenty of time to post off-the-felt pics from travels and pre-WSOP preparation.
To nobody's surprise, Phil Hellmuth was the meme of the day. We salute you, @AminESPN.
Wait for it.
That view though.
I don't know what to look at first, his sligh formation of abs or his drink of choice. We get it. It's hot and daiquiris are refreshing.
Such focus! I hope you won that match.
Fun in the sun with what looks like a great group of people. #VegasLife
Hey, everyone prepares differently. If you've noticed, Negreanu shaved the beard!
What's the verdict ladies – swipe right or left?
Last week Lynn posted the process, and here is the final result. Pretty damn cool. Kudos.
Didn't even know these two were a thing! Now that we know – so cute!
Perspective.
Great photo, but that caption nails it!
It was just National Donut Day. How appropriate.
Need a ladder? No promises we'd be able to catch you.
Everybody needs an account at one of these online poker rooms! They're the biggest, the best, and we get you the best poker bonuses. Check out our online poker section for details on all the online poker rooms around.