Inside Gaming: South Philly Casino Approved, NY Casino Owners Face Tough Market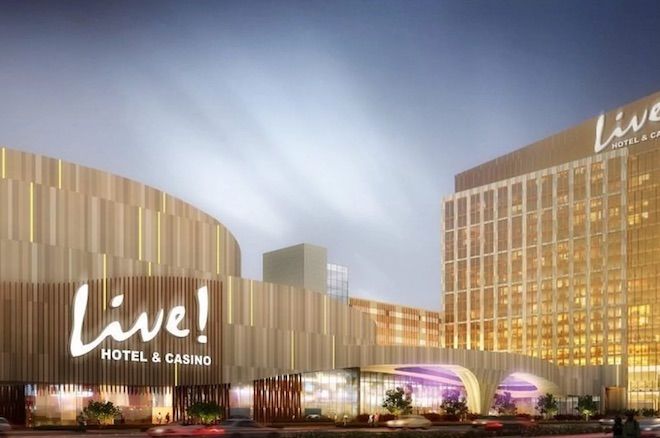 This week's installment of Inside Gaming shares news that the long planned-for casino in south Philadelphia has finally gotten the okay from regulators to move forward, tells of New York casino representatives acknowledging the challenge of operating in a saturated market, and passes on news of the U.S. president's potential interest in Macau gaming.
South Philly Casino Plan Gets Go-Ahead from Gaming Board
On Wednesday the Pennsylvania Gaming Control Board gave the go-ahead to Stadium Casino LLC's proposal to build a casino and hotel in south Philadelphia, reports Philly.com.
The PGCB voted 7-0 in favor of the proposal, demonstrating its agreement with Stadium Casino LLC's case that it is both in compliance with the state's Gaming Act and that businessman Watche "Bob" Manoukian does not and will not hold a financial interest in the company exceeding 33.3 percent.
The latter provision was needed thanks to Manoukian's 85-plus percent stake in Parx Casino in Bensalem and the state law preventing someone owning one casino property to own more than 33.3 percent of another.
Plans for the casino, to be named Live! Hotel & Casino Philadelphia, have been in the works for quite a while, dating back more than three years. Construction likely will not begin for another couple of months, with an opening coming at least a year after that. The project has previously been described as a two-million-square-foot complex including a 325,000-square-foot casino with 2,000 slot machines and an 18-story hotel. (An artist's rendering appears above.)
In other Pennsylvania casino news, back in March we shared the news of MGM Resorts International having reportedly agreed to purchase Sands Bethlehem. However in May that deal — never confirmed officially by either side — fell through amid uncertainty regarding ongoing renovations to the property.
New York Casino Owners Acknowledge Challenging Market
Staying in the northeast, on Wednesday representatives of New York casinos spoke at a meeting of the Saratoga Institute on Equine, Racing and Gaming Law hosted by the Albany Law School. As reported by the timesunion, the representatives' message was largely consistent — these are challenging days for NY casinos in what has become a densely-packed market.
The industry has become "totally saturated," said Jeff Gural, owner of the Tioga Downs & Casino in Nichols where the new casino opened in December 2016. "Our business is not what we had hoped," he said. "We are all fighting for the same customer."
"The party is over," chimed in John Donnelly, an attorney for the Rivers Casino & Resort in Schenectady that opened in February of this year. Along with the del Lago Resort & Casino in Waterloo that also opened in February, the Tiogo and Rivers are the first non-Native American casinos to open in New York since voters approved the state licensing up to seven such casinos in 2013.
Attendees of the symposium included lobbyists looking for ideas to shape future gaming law and regulations in the state.
After each of the three new casinos enjoyed big openings, revenue has been modest for all three during subsequent months. The timesunion points out that "according to the state's schedule, additional casinos could be licensed in New York City as soon as 2023," likely to draw away "customers who... now travel upstate or to Atlantic City, Connecticut or Pennsylvania to test their luck."
Company Representing Trump Files for Trademark Applications in Macau
On Monday the South China Morning Post reported that a company representing U.S. President Donald Trump has filed four applications in Macau for trademarks, including one for gambling and casino services and facilities. In response, observers are speculating over whether the applications may or may not indicate Trump's future interest in investing in a Macau casino.
In June DTTM Operations LLC, a company based in Delaware that has previously handled trademark deals for Trump, filed the applications under the name "Trump."
The South China Morning Post points out that the timing of the applications may be significant given that the current licenses of the six major casino operators in Macau all expire March 31, 2020. It is unknown at present "whether the six will be allowed to continue operating in the city, and if new bidders will be allowed in the market."
One analyst described to the Post the possibility of Trump investing in Macau as "remote," while another suggested the applications might be a "defensive measure" to counter anyone else from using the logo or brand in Macau.
In 2012 Trump did register three brands in Macau — "Donald Trump," "Trump Tower," and "Trump International Hotel and Tower." Later in 2016 he became involved in a legal battle versus a Macau company over the use of his trademarks, the result being "a local court authorising him to use his tradmarks in hospitality, restaurants and other businesses."
The day before he took office in January of this year, the President resigned from positions in more than 400 different business entities, giving over control of his companies to his sons, Donald Jr. and Eric.
Trump, of course, has a long history of involvement in the casino industry, including previously owning four different casinos in Atlantic City. Amid multiple bankruptcies all have closed, with the Trump Taj Mahal being the last to shut its doors in October 2016.
Image: BLT Architects.
Have you ever wanted to write your own articles about poker? Maybe you've got some experiences or opinions about poker that you'd like to share. PokerNews is proud to launch The PN Blog where you can have a platform to make your voice heard. Learn more here.