Not Sticking to Poker: Negreanu Uses His Platform to Spread Awareness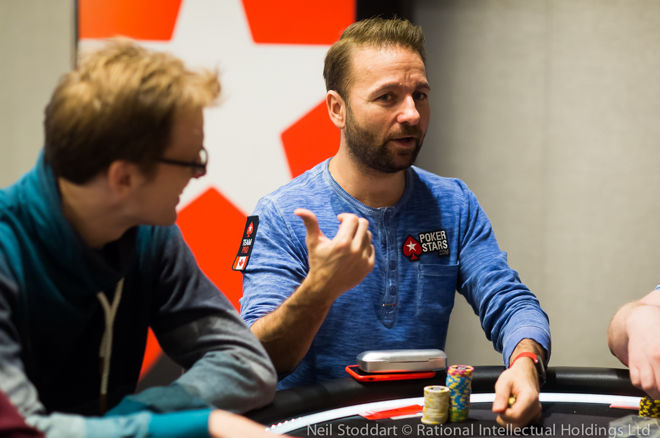 When a terrorist got behind the wheel of a minivan and rammed into a crowd of people, killing 14 and wounding dozens of others, PokerStars Team Pro Daniel Negreanu sat fewer than two miles away in his hotel in Barcelona.
Unaware of what was going on, the Canadian peeked at his phone when he received some texts and realized something must've beeen afoot.
"I started getting texts that said, 'Are you OK?'" Negreanu recalled. "I was like, 'Why? That's weird, mom.' I didn't understand what was happening.
"Then I heard sirens because it was only a mile and a half away. I turned on the news and saw what was happening. It was surreal to be that close."
Even more surreal, Negreanu had been walking those very streets of Barcelona mere hours earlier and thinking about how there hadn't been any major attacks in the city in recent years. Unfortunately, after the initial shock of being in such close proximity to a brazen act of terror, Negreanu realized that he wasn't all that surprised.
"We're facing a time in our culture where we have actual f****** Nazis marching."
That's because, the way he sees it, the situation is just a continuation of what's happening in the world. Terrorist attacks. Mobs supporting white supremacy marching in a United States college town, a place typically a haven for progressive thinking in even the most conservative of locales. Military and even nuclear tension escalating around North Korea.
"It's what's been happening in the world," he said. "It should have woken a lot of people up. I don't know that it had that effect. I don't think it had that immediate effect because we've become somewhat numb to it."
For Negreanu, everything comes back to the situation in his adopted home in the U.S. A reality TV host with little to no formal political training and knowledge ascended to the office of president.
Anyone who follows Negreanu on Twitter knows how aggressively he railed against the eventual election of President Donald Trump. When Trump prevailed over Hillary Clinton — to the shock of many, including a betting market that once pegged Trump as roughly a 10-1 underdog — Negreanu didn't slow down. In recent weeks, he has only ramped up the political commentary on his Twitter feed, with poker often taking a back seat.
The recent clashes in the U.S. in Charlottesville, Va., between groups of protesters — one faction supporting the removal of a statue of Confederate idol Robert E. Lee and the other opposing it — has further highlighted the issues Negreanu sees.
"We're facing a time in our culture where we have actual f****** Nazis marching," Negreanu said. "I warned people, this is exactly what would happen. I think it's important for everyone — white, black, green, purple — everyone that is anti-racist and anti white supremacist evil Nazi, we should all speak out.
"He emboldens them to be brave. It's vile what's happening. They're not even wearing hoods. Why? Because they feel emboldened by their president that they don't have to live in shame. They're proud."
Michael Jordan once supposedly — and famously — said that Republicans buy sneakers too, when he was asked why he didn't speak out in support or opposition of various issues.
By the same token, plenty of poker players and fans likely disagree with Negreanu's often left-leaning beliefs and wish he would mute his political and social commentary in favor of more poker. Like any celebrity with a platform who chooses to use his or her voice, Negreanu gets targeted by his share of trolls and their "stick to poker" barbs.
"You don't like my opinions, and as a result, you don't like me? I probably don't like you either. So, get out of my face."
Negreanu reiterated that he won't be listening. In fact, it'll likely be just the opposite. As things continue to unravel the world over, Negreanu will continue to let it be known where he stands.
For one thing, he said he feels a social responsibility. Given his platform and his reach — he has north of 440,000 Twitter followers and is likely the most recognizable player in the poker world — he feels a responsibility to educate people as much as he can, although he's well aware that it's nigh impossible to flip people's opinions with the push of a retweet button or the posting of an article, no matter how well reasoned or sourced.
And ultimately, this is who he is and it would be against his very personality to do any different.
"That's not the kind of man I've ever been and that's not the kind of man I want to be," he said when asked if he was concerned about turning fans off. "If I have followers hate me because I disagree with their political beliefs, they can go. I'm not trying to be apolitical, where I have no opinions. I've always been somebody who lived by my opinions.
"You don't like my opinions, and as a result, you don't like me? I probably don't like you either. So, get out of my face."