Mindset of a Crusher, 'bencb789' Explains his Thought Process for Winning
RaiseYourEdge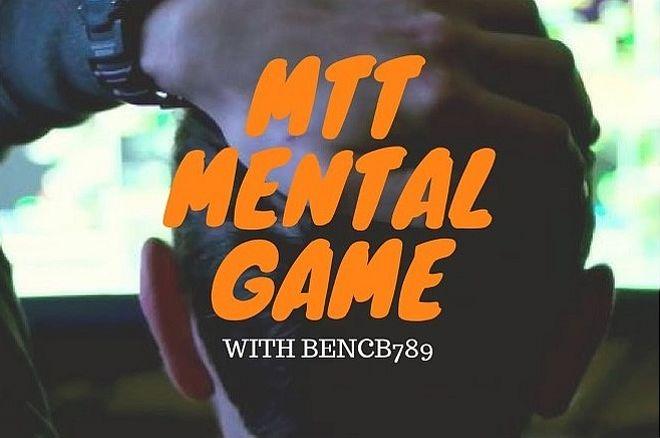 This article is sponsored by poker training site RaiseYourEdge. They offer a wide range of training videos for free on their YouTube channel, and subscribers to their website can access all the learning materials necessary to take their poker play to a higher level.
Have you ever wondered why you see the same players constantly winning big money MTT's? Much of it comes down to mindset. That requires focus, understanding table dynamics and recalling the results of hours of study to apply that learning to the situation at the table; no easy task with a timebank rapidly ticking down.
Recently "bencb789" showed what that entire process looks like in live play on his FREE YouTube channel for training site Raise Your Edge.
As one of the biggest winners in online tournament poker over the last three years, it's an incredible insight into one of the greatest tournament poker minds today. It's an impressive sight — upwards of 20 tables blinking away, each calling for critical thought process as to his next actions.
Ben has a passion for the game, and this comes through as he explains each play for us mere mortals. His recent venture into the poker training arena with Raise Your Edge goes even further to explain the concepts in depth.
Learn from Ben
His feature course, THE TOURNAMENT MASTERCLASS, is designed to help players be their own coach. Ben gives the fundamental theory and practical applications for all aspects of the game, and then provides homework and a call to action for each section.
"bencb789" and the entire Raise Your Edge crew are definitely bringing a new dynamic to learning, and the poker future looks bright with new crushers on the way!
Bigger Button to the Tournament Masterclass: Check out the Tournament Masterclass by Bencb789
Sponsor generated content by RaiseYourEdge
Finding a trustworthy room to play online poker can be a monumental burden. That's all the more true if you're just looking for a place to play poker for free. We've listed five of the best play-money poker sites to enjoy and help hone your skills.