The Muck: Ferguson's Success Fuels the Fire, Tom Dwan Engaged?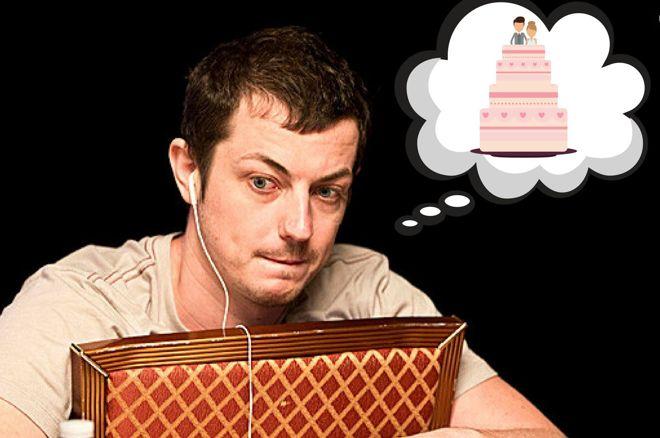 Chris Ferguson is having a run like no other at the World Series of Poker this year with 17 cashes and two final tables this past summer. And so far at the World Series of Poker Europe, he's cashed six times already, including his win in Event #7: €1,650 Pot-Limit Omaha Hi-Lo 8 or Better. It's not surprising that he won a bracelet, it's more like a severe shock to the system.
And even though we should have predicted an eventual win, that doesn't mean we have to like it.
FTP stuff aside, Ferguson is on a ridiculous tear in WSOP events. How can someone so good at poker be so oblivious to social responsibility?

— Adam Schwartz (@PokercastAdam)
Ferguson's Win Brings out the Haters
Leave it to Ferguson to stir the pot and light our Twitter feed on fire. We haven't seen this much activity (outside of the endless Bitcoin discussions) in a while.
Chris Ferguson being allowed into and to win major tournaments reflects on the moral standing of the entire poker world.

— Neil Stevens (@presjpolk)
It's nauseating seeing Chris Ferguson winning money from poker players

— Nick Wealthall (@nickwealthall)
@Jerry10Moreno @RealKidPoker @phil_hellmuth @WSOP Google Chris Ferguson. He used Full Tilt as a Ponzi scheme, stole… https://t.co/SoTwfy4c5Q

— Dan Sweatt (@DanceWet86)
Ferguson Finds a Friend
While the majority of the poker community isn't ready to forgive, Phil Hellmuth couldn't resist jumping into the limelight, as only Hellmuth can. In the end, this picture of Hellmuth and Ferguson became the real story.
Welcome back to the @WSOP winners circle Chris Ferguson!! #ChrisFergusonsSixthWSOPWin #WSOPBraceletHunting… https://t.co/erSts4SOoB

— phil_hellmuth (@phil_hellmuth)
You have to wonder if he was so focused on the camera that he forgot the optics. Don't worry though; he was quickly reminded.
@phil_hellmuth @WSOP Couldn't find time to grab a selfie with Harvey Weinstein, Chris Brown, or Bernie Madoff? Next best thing I guess.

— Daniel Negreanu (@RealKidPoker)
@phil_hellmuth @WSOP is ferguson bringing u positivity ? Or are u bringing it to him?

— Jason Mercier (@JasonMercier)
Hellmuth's support prompted a rare reply and public comment from the recent bracelet winner himself.
Thanks, Phil! Need a few more to catch up to you though, sir! I appreciate the warm welcome, just wish everyone els… https://t.co/KWg2OPQ7wf

— Chris Ferguson (@ChrisFerg1963)
It's probably fair to say if Ferguson started talking to the poker community, they might begin to warm up.
@yvrchris Serious. Cashed 17 times in Vegas, now 6 of 7 so far WSOPE. Just don't get how he doesn't think addressin… https://t.co/jNxvlMx3Rf

— Adam Schwartz (@PokercastAdam)
Daniel Negreanu weighed in again with his thoughts on Howard Lederer and why he's not quite ready to forgive Ferguson.
@tangerinelaw @phil_hellmuth @WSOP I'm a forgiving person. He acknowledged his role and made an apology for the har… https://t.co/bI4jLZqXjk

— Daniel Negreanu (@RealKidPoker)
And in true Hellmuth fashion, he just had to have the last word.
I'm a forgiving person, in my book "Poker Brat" I talk about how I believe Chris Ferguson is innocent. #LoversLove… https://t.co/n6gI8Tks6H

— phil_hellmuth (@phil_hellmuth)
Stay tuned for round two of "Poker Twitter on Fire," which is scheduled to happen at the conclusion of the WSOP Europe, where Ferguson is on track to claim the Player of the Year title. We're holding our breath.
Missing Tommy Dwanz
While some might wish Ferguson would go missing, our fascination with a fellow Full Tilt pro, the elusive Tom Dwan, never seems to fade. And to feed that obsession, PokerTube's Pete Manzinelli is on the hunt to find the missing "Tommy Dwanz".
While presenting the action at King of the Hill III in Pittsburgh last month, Manzinelli cornered Brandon Adams and asked, "Is he being held against his will" in China?
And Adams dropped a bombshell (literally) that included: Vegas, babies, and a ring.
Check out Manzinelli's latest report and his plea for best man status.
Finding a trustworthy room to play online poker can be a monumental burden. That's all the more true if you're just looking for a place to play poker for free. We've listed five of the best play-money poker sites to enjoy and help hone your skills.