Aussie Millions Poker Championship to Stream Live on Twitch with Jason Somerville

Crown Resorts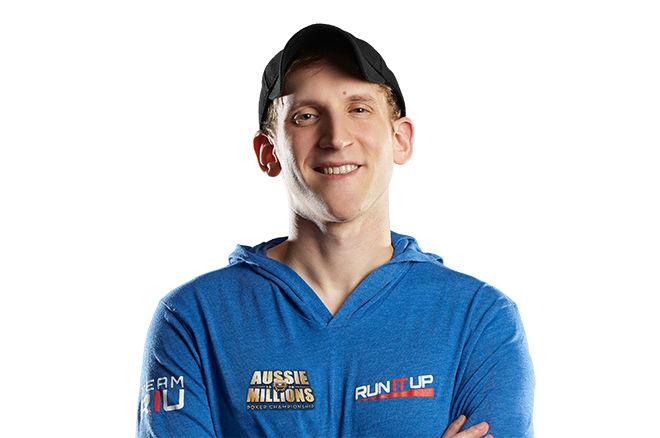 Crown Melbourne has announced that Jason Somerville's Twitch.tv account (runitup.tv) will again be the exclusive broadcast partner for the 2018 Aussie Millions Poker Championship - taking one of the world's most prestigious tournaments global.
Twitch.tv, the world's fasting-growing social video platform with more than 100 million monthly users, will offer a unique Aussie Millions viewing experience with Somerville streaming the 2018 Aussie Millions exclusively through his channel on Twitch.tv from Thursday, Feb. 1 to Sunday, Feb. 4, 2018.
2018 Aussie Millions Streaming Schedule
| Date | Time | Stream |
| --- | --- | --- |
| Thursday, Feb. 1 | 12:30 AEST | Main Event Day 3 |
| Friday, Feb. 2 | 12:30 AEST | Main Event Day 4 |
| Sunday, Feb. 4 | 12:30 AEST | Main Event Final Day |
Crown Melbourne's Tournament Director, Joel Williams, said they are thrilled to partner with Twitch in 2018. "We are very excited to partner once again with Jason Somerville to live stream key moments from the 2018 Aussie Millions. Last year's partnership was incredibly successful and took our championship to new global audiences. As one of the world's great Poker tournaments, we are looking to build on this in 2018."
"I'm honored to once again partner with Crown Melbourne to showcase the 2018 Aussie Millions live on Twitch," Somerville said. "The Aussie Millions is one of the most prestigious poker tournaments on the calendar and I'm excited to present the action once again to fans around the globe. We broke the Twitch Poker record for last year's broadcasts and we've got an even better show planned for the fans in 2018."
In 2017, Crown and Twitch.tv achieved the following:
#1 Most watched live Twitch poker tournament of all time
#1 Most concurrent viewers of a live final poker table on Twitch
#2 Most concurrent viewers of a live poker stream on Twitch
2nd biggest show in Twitch.tv poker history
Be sure to tune in for coverage of the Aussie Millions here on PokerNews starting Jan. 17, and then on Twitch.tv for the final days of the Main Event!
Sponsor generated content by Crown Resorts
Finding a trustworthy room to play online poker can be a monumental burden. That's all the more true if you're just looking for a place to play poker for free. We've listed five of the best play-money poker sites to enjoy and help hone your skills.