Nevada Gaming Control Board Chairman A.G. Burnett Resigns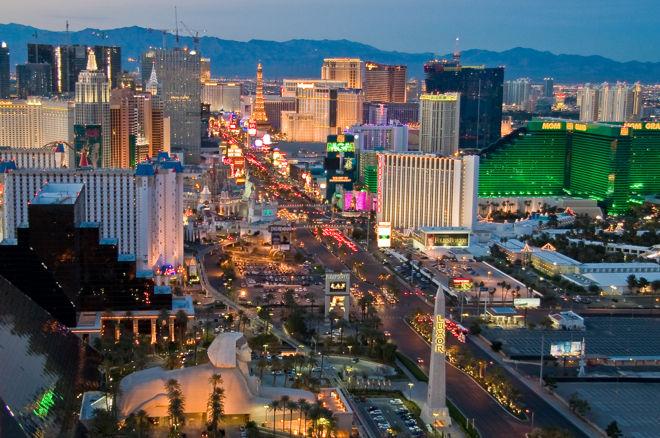 On Dec. 11, Nevada Governor Brian Sandoval announced the resignation of Gaming Control Board (GCB) Chairman A.G. Burnett. His departure from the office will take place on Dec. 22 with a replacement to be announced at a future date.
Burnett was appointed to the position of Chairman of the Nevada State GCB by Governor Sandoval in January 2011 before he was renewed for a second four-year term in January 2015. Prior to becoming the state's top gaming watchdog, he was a member of the board and has almost two decades in public service in the gaming sector. He plans to head to the private sector and join the law firm McDonald Carano.
As Chairman, Burnett oversaw the GCB handle "unprecedented regulatory changes." Less than one year in office, Nevada legalized regulated online poker. The regulatory framework was new as the state was the first in the country to pass an iGaming bill after Black Friday took place on April 15, 2011.
"Following a nearly 20-year career in gaming regulation I have elected to retire from state service," Burnett said in a press release. "It has been an honor to serve as Chairman of the Gaming Control Board Chairman and I would like to thank Governor Sandoval for his constant support and faith in my ability," said A.G. Burnett. "During my tenure, the Gaming Control Board has handled unprecedented regulatory challenges, effected numerous regulatory and statutory changes to accommodate shifts in technology, and addressed issues such as internet gaming, nightclub regulation and policy regarding cannabis in connection with gaming. I am proud of the work we have done, what we have accomplished and would like to express my gratitude to the Control Board staff for their tireless work on behalf of our state."
Governor Sandoval praised Burnett while also wishing him the best in the future.
"A.G. was a fair and thoughtful regulator who impressively balanced the roles of top gaming watchdog with ensuring that our state's leading industry maintained flexibility to innovate and achieve forward progress," said Governor Sandoval. "He was respected by both his peers and the industry he served and I know that he will look back on his career in public service with pride. I would like to thank A.G. for his service to our state and wish him all the best as he begins a new chapter at McDonald Carano."
Photo c/o Travel Nevada
Everybody needs an account at one of these online poker rooms! They're the biggest, the best, and we get you the best poker bonuses. Check out our online poker section for details on all the online poker rooms around.