Players Debate Re-Entry Format Ahead of Prestigious WPT Five Diamond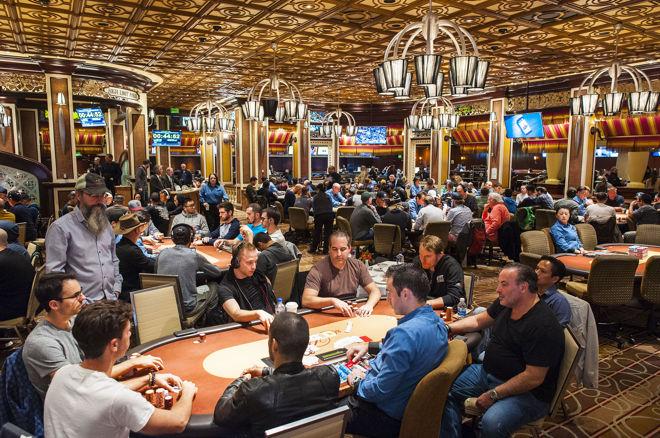 The WPT Five Diamond World Poker Classic at the Bellagio in Las Vegas holds a special place in the long, rich history of the World Poker Tour. You see, this event was the very first WPT event dating back to 2002. It also holds a special, prestigious place in the poker tournament world, which may be part of the reason it has become the center of a Twitter debate in the poker community.
Led by notorious structure critic Allen Kessler, the debate concerns the number of reentries that should be allowed in this elite event. A tweet from Kessler shows his plea to the Bellagio to allow only a single reentry in the event, providing as support a poll and arguments.
My plea to @BellagioPoker to make @wpt $10k 5 diamond single reentry. Check out the poll and my arguments in attach… https://t.co/yDelfHezMt

— Allen Kessler (@AllenKessler)
The Nov. 7 poll Kessler posted got 623 votes, with 50 percent of respondents choosing "freezeout" (no reentry), 39 percent opting for single reentry, and 11 percent going with unlimited reentry. According to Kessler, "The public has spoken."
Kessler followed up the poll with several arguments in support of limiting the number of reentries to one, if it can't be a freezeout:
"Allowing unlimited reentry caters to 20 or 30 high roller specialists with unlimited resources. It may seem like this policy creates more revenue for the house, but I truly believe capping at 1 reentry will get the same if not higher attendance.
"Many who are turned off by the prospect of playing 6 or 7 'Brian Rasts' or 'Daniel Negreanus' will now enter, knowing those players can only reenter once. There are actually only a handful of players who enter this event three or more times anyway."
Kessler's plea spurred some debate among the poker community.
David "ODB" Baker resorted to a golf analogy, arguing that it is fine for there to exist a variety in event structure within the poker ecosystem, and everyone has the option to simply sit an event out if they do not like the structure or if it's not within their budget.
@AllenKessler @BellagioPoker @WPT Poker tourneys can be like golf courses. Some set up better for some than others.… https://t.co/qbkCSBqL0D

— David Baker (@audavidb)
Matthew Waxman gave a snide response, but one that is at the forefront of counterarguments. That is, extra reentries pad the prize pool.
@AllenKessler @BellagioPoker @WPT Yeah, can't stand tournaments with 7 figures for first place.

— Matthew Waxman (@Matthew_Waxman)
Shawn Buchanan sided with the extra prize money argument, saying also that it's not only the top pros firing multiple bullets, but also weaker players.
"If I was going to play only one bullet or satty in, I would be more than happy to have more money in the pool when my risk is small," he said.
Joseph Cheong admitted that the reentry structure favors stronger players, though he's not sure if the unlimited reentries dissuade a lot of people from playing, which is what Kessler is arguing.
@shawnbuchanan1 @AllenKessler @BellagioPoker @WPT Actually don't know if it dissuades people from playing but prett… https://t.co/ApMoLzByRn

— Joseph Cheong (@subiime)
Kathy Liebert sided with Kessler in terms of single reentry or freezeouts being "better for poker."
@AllenKessler @BellagioPoker @WPT I think one reentry or freeze out better for poker and tournaments in general. If… https://t.co/uXlMcsgpaV

— Kathy Liebert (@pokerkat)
This isn't a new issue. For years and especially more recently, high stakes "recreational" players have voiced opposition to high roller events with unlimited reentry and sometimes even to single reentry policies. Just recently, Dan Shak petitioned fellow high rollers Bill Perkins, Lauren Roberts, and Paul Newey that share in his cause to continue boycotting big buy-in unlimited reentry events.
Along with everyone else @bp22 @PlayPokerLkAMan @TOPDOLLARMAN let's try to stay on course of one re-entry only or boycott

— Daniel Shak (@daniel_shak)
When asked why he is opposed to unlimited reentry, Shak's explanation echoed the one Kessler presented to Bellagio via Twitter.
@RealTwoSHAE @bp22 @PlayPokerLkAMan @TOPDOLLARMAN Because it's tough enough to beat top pros twice when you have to… https://t.co/410kjmlmeF

— Daniel Shak (@daniel_shak)
Regardless of one's opinion on this matter, as Dominik Nitsche and others expressed, it may be a bit late to change the structure of this one so close to the event's start.
@AllenKessler @BellagioPoker @WPT it's what it was advertised at. I for example planned my schedule accordingly and… https://t.co/Oqa9CQinoh

— Dominik Nitsche (@DominikNitsche)
WPT Five Diamond World Poker Classic Season XVI
The 2017 edition of the WPT Five Diamond World Poker Classic marks the 16th running and will be held from Dec. 5-10. In addition to the question of whether or not the WPT Main Event will be changing from its unlimited reentry status, the big question on the horizon is, who will be joining the elite winners of the WPT's flagship tournament?
In its inaugural year, the WPT Five Diamond took place in May, but it has maintained its December spot on the calendar since 2003. Bellagio is one of three charter venues of the WPT to host events for all 16 seasons thus far, joined only by Bicycle Hotel & Casino (WPT Legends of Poker) and Commerce Casino (WPT L.A. Poker Classic).
You can follow updates from the world-class event as PokerNews provides daily recaps of the action along with feature stories from the tournament floor through the event's conclusion. The Main Event schedule is as follows.
| Date | Time | Day of Event |
| --- | --- | --- |
| Dec. 5 | 12 p.m. | WPT Main Event Day 1 |
| Dec. 6 | 12 p.m. | WPT Main Event Day 2 |
| Dec. 7 | 12 p.m. | WPT Main Event Day 3 |
| Dec. 8 | 12 p.m. | WPT Main Event Day 4 |
| Dec. 9 | 12 p.m. | WPT Main Event Day 5 |
| Dec. 10 | 4 p.m. | WPT Main Event Final Table |
Five Diamond Records
The 15-year history of the event has seen some of the biggest names in poker play, cash, final table and win. Legends like Gus Hansen, Daniel Negreanu, Joe Hachem, Eugene Katchalov, Chino Rheem, Daniel Alaei, Antonio Esfandiari, Ravi Raghavan, Dan Smith, Mohsin Charania and Kevin Eyster have all emerged as champions.
A slew of other big-time poker names have made the final table in the WPT Five Diamond Poker Classic, known alternatively as the Doyle Brunson Five Diamond World Poker Classic in select years. Among those who have finished runner-up in the event: John Juanda, Dewey Tomko, Humberto Brenes, Patrik Antonius, Justin Young, Josh Arieh, Andrew Robl, Soi Nguyen, Shawn Buchanan, Gary Benson, Garrett Greer, Bill Jennings and Ryan Tosoc.
The 2016 edition established a new record for the event with 791 total entries. That surpassed the previous record of 664 entries in 2007 when Ukraine's Katchalov scored his career-best $2,482,605 payday and remains tied for the largest $10,000 buy-in field in WPT history.
Last year, it was relatively unknown James Romero taking down the $10,400 buy-in event for $1,938,118 with Tosoc also earning seven figures, finishing second for $1,124,000.
Following is a summary of the first 15 editions of the event.
| Year | Entries | Buy-in | Prize Pool | Winner | Amount |
| --- | --- | --- | --- | --- | --- |
| 2002 | 146 | $15,300 | $1,416,200 | Gus Hansen | $556,460 |
| 2003 | 314 | $15,300 | $3,070,050 | Paul Phillips | $1,101,908 |
| 2004 | 376 | $15,300 | $5,470,800 | Daniel Negreanu | $1,770,218 |
| 2005 | 555 | $15,300 | $8,075,250 | Rehne Pedersen | $2,078,185 |
| 2006 | 583 | $15,400 | $8,482,650 | Joe Hachem | $2,207,575 |
| 2007 | 664 | $15,400 | $9,661,200 | Eugene Katchalov | $2,482,605 |
| 2008 | 497 | $15,400 | $7,231,350 | Chino Rheem | $1,538,730 |
| 2009 | 329 | $15,400 | $4,761,450 | Daniel Alaei | $1,428,430 |
| 2010 | 437 | $10,300 | $4,248,600 | Antonio Esfandiari | $870,124 |
| 2011 | 413 | $10,300 | $4,006,100 | James Dempsey | $821,612 |
| 2012 | 502 | $10,300 | $4,879,100 | Ravi Raghavan | $1,268,571 |
| 2013 | 449 | $10,300 | $4,355,570 | Dan Smith | $1,161,135 |
| 2014 | 586 | $10,400 | $5,684,200 | Mohsin Charania | $1,177,890 |
| 2015 | 639 | $10,400 | $6,198,300 | Kevin Eyster | $1,587,382 |
| 2016 | 791 | $10,400 | $7,672,700 | James Romero | $1,938,118 |
Heading into this year's event, Art Papazyan has a sizable lead in the Hublot WPT Player of the Year race after capturing two WPT titles — WPT Legends of Poker for $668,692 and WPT Maryland Live! for $389,405 — already in Season XVI. A third title this season would tie Papazyan for the overall record and would also give him the record for most in one season.
The POY title is not out of reach yet though, and the Bellagio event will be an important one for that race with a lot of points up for grabs there. It's likely that the Main Event winner will bank 1,400 points, depending on the size of the field.
Can the Magician Make His Competition Disappear?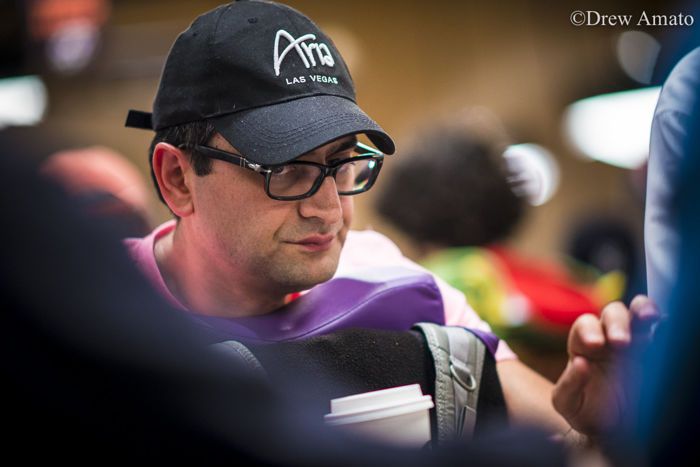 Speaking of records, "The Magician" himself, Antonio Esfandiari, seems to be able to get his powers working at this event if history is any indication.
Esfandiari won his second WPT title at Five Diamond in 2010, and then proceeded to return to the final table twice more, in 2011 and 2012, for an amazing three-in-a-row final table appearances. He took sixth for $119,418 and fourth for $329,339 in those subsequent appearances.
In addition to his three final tables, Esfandiari has three other cashes in the event worth $28,569, $23,420, and $32,225, the latter from his finish last season.
The Magician is expected to materialize once again at this year's Five Diamond World Poker Classic to attempt to add to his more than $1.4 million in earnings from this event alone. He would undoubtedly prefer to spend his Dec. 8 birthday playing Day 4 of the WPT Main Event at his charmed Bellagio venue. We will see if he can summon a deep run.
Be sure to follow PokerNews for the latest on the WPT Five Diamond Poker Classic until a champion is crowned on Dec. 10.
Lead image c/o World Poker Tour