Jason Mercier Says Goodbye to PokerStars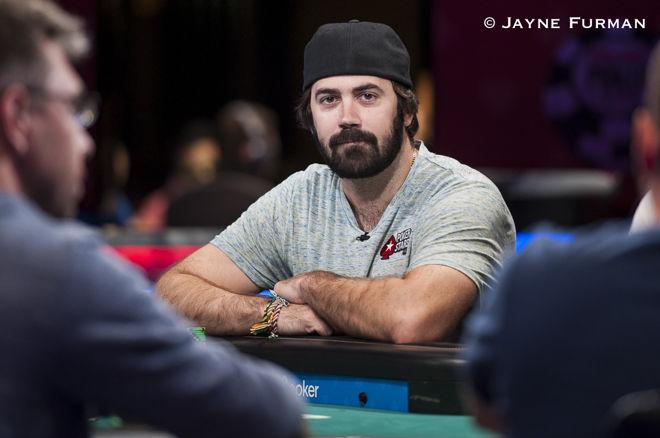 Jason Mercier's absence from this year's PokerStars Caribbean Adventure — a series he has played every year since he started traveling to play poker a decade ago — is evidence of his shifting priorities in life. In a recent PokerStars Blog, Mercier announced that he will be stepping down as a PokerStars Team Pro and scaling back his traveling for poker.
If you even loosely follow news and happenings of the poker world, then you already know that Mercier has experienced some rather big life changes in the past year-plus.
Shifting Priorities
After proposing to then girlfriend Natasha Barbour at the 2016 WSOP where he had added two bracelets to his poker accolades, the two had a short engagement, got hitched and two months later, Natasha was with child.
Marco Henry Mercier came into the world on Oct. 6, 2017 and in Jason's own words, "My life was changed forever that day, and for the better. Becoming a parent brings about a complete transformation of who you are. I no longer let myself be so concerned with what I want, but more so the well being of my wife and my child (and future children). Serving and leading my family is of utmost importance."
Naturally, life changes would be made and after some extensive consideration, Mercier made a tough decision.
"This was probably going to be the end of my relationship with PokerStars, and the end of my full time travel schedule," he wrote.
So, Jan. 6 marked the start of the PCA, the start of the $100K Super High Roller that Mercier had never missed in the seven years it had been offered. In the past that would have meant Mercier dutifully made the journey to The Bahamas and put in grind. This year, as his son turned three months old, Mercier's changed priorities are evident with his absence from the PCA and his announcement of resignation as a PokerStars Team Pro.
An Amazing Run
Mercier's career to date has been impressive, to say the least and he has been a representative of PokerStars for nearly his entire live poker career — "for eight and a half wonderful years" as Mercier put it.
His live tournament results date back to 2008 and since that year, he has accumulated more than $18.5 million in live cashes, has booked 22 first-place finishes and has five WSOP bracelets and many more trophies to his credit.
His first live cash on Hendon Mob was his win at EPT Sanremo for nearly $1.4 million. According to the PokerStars Blog, the company first approached Mercier after he finished Day 2 with the chip lead, and he went on to win it all.
He signed with PokerStars a short time later in 2009 and Mercier expressed gratitude and appreciation for his long-time sponsor.
"The conversation about my contract was short and sweet," he wrote. "There were no hard feelings and there never would or could be... I'm forever grateful that they took a chance on me when I was just a 22-year-old kid who had just captured his first gold bracelet in the summer of 2009."
A heartfelt tweet from PokerStarsLive Senior Consultant of Player Affairs Garry Gates shows the company's mutual appreciation and a sense of bittersweet goodbye.
Really proud of this guy and all he's accomplished, both as a poker player and as a man. Honored to have had a fro… https://t.co/RBVNDicUwh

— Garry Gates (@GarryGates)
More to Come
While Mercier's daily life in the years to come may include less travel for poker and more time for watching sports, hanging out with his wife and changing diapers, Mercier assures the fans that this is not a retirement announcement and he will not be a stranger to the live tournament scene.
"Just to be clear, I'm not retiring from poker by any means. Not only will I be back at the PCA next year and look forward to playing the PokerStars Player Championship, I still plan to play all the big Florida series events, and as of now I plan to go to Las Vegas for the WSOP this summer. But my most important concern now, and my priority, is being a full time father and husband."
Either way, we are sure to see continued Mercier sightings in the poker scene. We can also expect — or hope for — more cute photos of baby Marco, doggy Marshmallow and the happy Mercier clan via social media.
The Stars Group owns a majority shareholding in iBus Media