A Poker Valentine – Life, Love, & Cards with Louise Brunson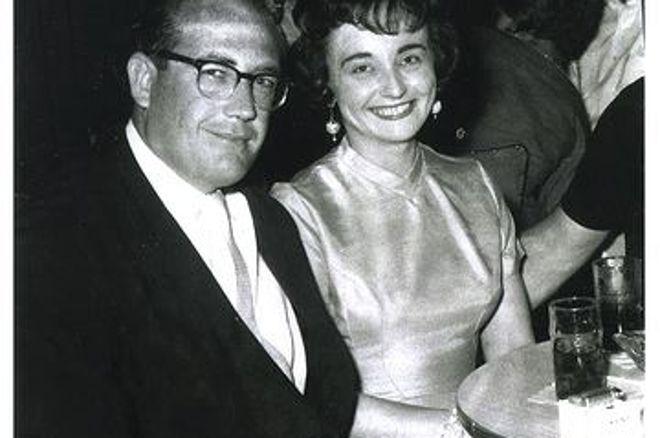 Have a conversation with 86-year-old Louise Brunson, and one thing is clear; she deeply loves her husband Doyle. The wife of a poker player for more than 55 years, she knows the ins and outs of being married to a gambler.
Being married to a professional poker player can certainly be challenging for any couple. The time away from home. The financial swings. Trying to raise children and hold down the house while he's away in a casino. Certainly, there can be tension over money.
Now imagine that scenario played out before poker players had the comfy confines of a Vegas card room and easy-to-find stakes high enough to support a family. It's the 1950s and '60s, and your husband travels across Texas and the Southwest playing poker – the life of a road gambler. Finding enough action to make a living was tough enough, but players also carried firearms and dodged crooks and robbers frequently just to make it home with their winnings.
At times, Louise worried whether Doyle would return from one of those trips.
"It was terrible, just terrible," Louise recalls. "They would come after them with guns and everything else. And I couldn't wait just to get a new car because in those times it was tough. It was a lot different back then."
Louise always worried when he didn't come home on time, worried that he might have been arrested – or worse. She is quick to note that Doyle has a ton of great stories and that their marriage has lasted through many trials and tribulations – something she takes immense pride in.
"I love him so much," she says. "We have a lot of love for each other."
"I LOVE HIM SO MUCH"
"WE HAVE A LOT OF LOVE FOR EACH OTHER."
Bookkeeper or Bookmaker?
The couple met in 1959 in San Angelo where Louise was working as a pharmacist. She grew up in Florida, and Doyle was raised in Longworth, Texas. Her father died when she was young, but she was persistent. After receiving a degree to be a lab technician from the University of Georgia in three and half years, she found out the salary to continue and earn a degree in pharmacology.
Two more years later with her pharmacist license in hand, Louise received 20 job offers but decided to head out to San Angelo for her new career. One day after work, some of the girls she worked with were heading out to hear a country and western band. She tagged along looking for some fun after long, hard hours at the drugstore.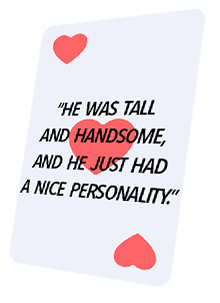 "I'd never even heard western music at that time," she says. "This one lady kept saying, 'Louise you've got to come.'"
At the dance, Doyle happened to be in attendance along with gambling partner Bryan "Sailor" Roberts, winner of the 1975 World Series of Poker Main Event. A conversation soon began, and Doyle disclosed that he was a bookmaker – an occupation Louise wasn't quite familiar with.
"I thought he was a bookkeeper," she says.
"I didn't have any idea. But one day, the owner of the drugstore came to me and said: 'Louise, do you know what Doyle does for a living?' And I said: 'Oh yeah, he's a bookkeeper.' And he said, 'No he's a bookmaker.' And I said, 'Yeah, he keeps books. He has a master's degree from Hardin-Simmons University.'
Up until then, I didn't know what a bookmaker was."
Despite his unique occupation, Louise was smitten – and so was Doyle. He kept calling and the couple continued to date. For Louise, the young bookie/poker player was quite the catch.
"Everybody just loved Doyle," she says. "He was tall and handsome, and he just had a nice personality. We had a lot of good times in San Angelo."
Overcoming obstacles
A marriage of over half a century is not easy. For the Brunsons, adversity hit the couple soon after their wedding in 1962.
Doyle was diagnosed with melanoma cancer right after Louise became pregnant with their first child. His outlook was dim from doctors, and he was treated at M.D. Anderson Cancer Center in Houston, ultimately undergoing three surgeries.
"He was given three months to live, and I had just gotten pregnant," she said.
Louise worked long hours to support the family, something she had done ever since her father died at a young age. She credits her work ethic as keeping her strong and focused in the tough times.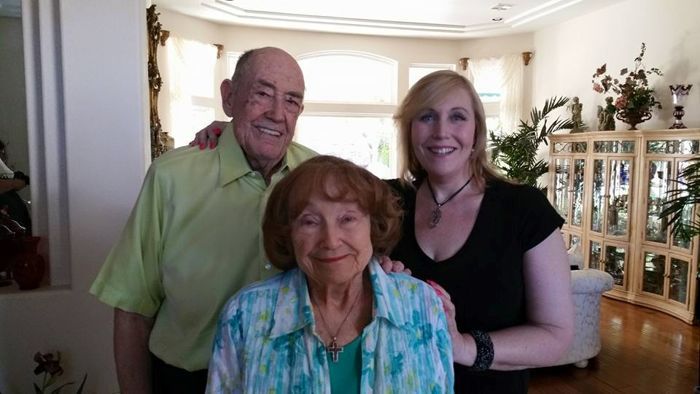 Doctors said they couldn't get all of Doyle's cancer, but he defied the odds. The medical staff was amazed at his turnaround, and for Louise, their faith in God was key.
"I went to the Lord when I had no one else to go to," she says.
The Brunsons have persevered through good times and bad. Through the years, the family relocated to Las Vegas and watched Doyle become the grand master of poker. He amassed 10 WSOP bracelets, won millions of dollars in cash game and tournament winnings, and witnessed the boom in a game he had been playing for decades.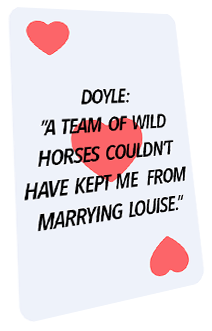 There would be plenty of other highs, including seeing their two children Pam and Todd grow up. But also some lows – including the loss of one daughter, Doyla, in 1982. Both Louise and Doyle have had medical scares in recent years with many in the poker world keeping good thoughts and prayers for quick recoveries.
"We went through a lot in our lifetime," she says. "But what doesn't kill you, keeps you together and closer. I knew that I loved him, and I knew that he loved me. And if we had a disagreement, it would just be minor."
She also adds laughing: "But I usually let him have his way."
Looking back on their time together, one story sticks out in Louise's mind about her husband. Several years ago, a man called and asked Doyle his advice on whether he should marry his girlfriend or not. Louise sat nearby listening to the conversation.
"Man I want to tell you something," Doyle said. "If you have to ask me whether you're ready to get married or not, you're not ready to get married. When I was ready, a team of wild horses couldn't have kept me from marrying Louise. So if you have to ask me whether you're ready to get married, then the answer is no."
What has kept the Brunsons together for so long? Louise has a simple answer.
"Love. I loved him," she says. "True love. We've had a really happy marriage. That's why you really need to be in love. Because the love will bring you through."
"WE'VE HAD A REALLY HAPPY MARRIAGE.
THAT'S WHY YOU REALLY NEED TO BE IN LOVE. BECAUSE THE LOVE WILL BRING YOU THROUGH."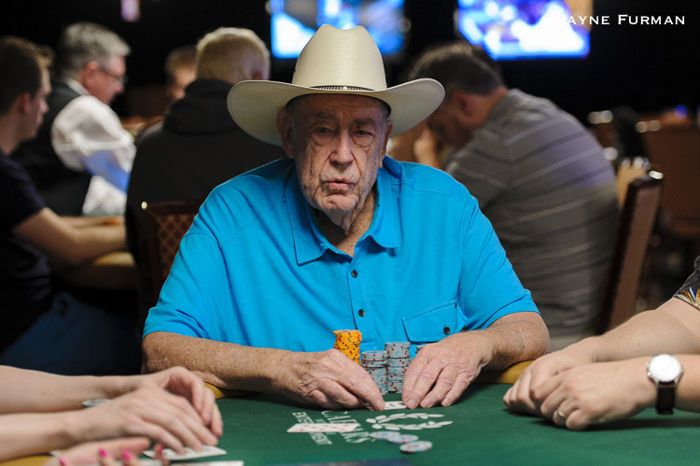 Sean Chaffin is the host of the PokerNews Podcasting Network's newest podcast True Gambling Stories. To listen, click here.
Be sure to complete your PokerNews experience by checking out an overview of our mobile and tablet apps here. Stay on top of the poker world from your phone with our mobile iOS and Android app, or fire up our iPad app on your tablet. You can also update your own chip counts from poker tournaments around the world with MyStack on both Android and iOS.