Groundhog Day! Reliving Newhouse, Moore, and Le's Déjà Vus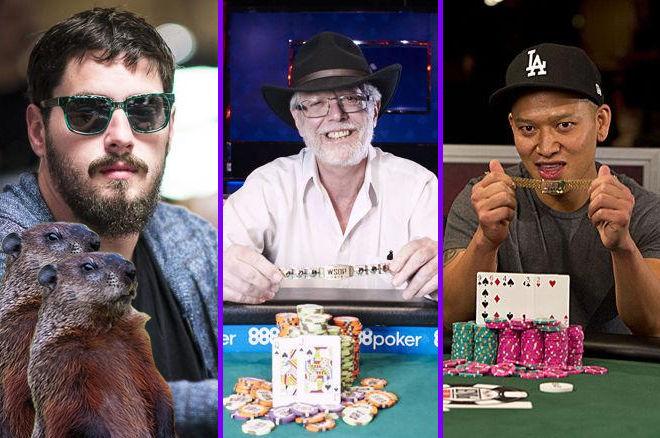 "It's Groundhog Day!"
Is this still a thing? The fact that Sky Cinema in the UK has the 1993 classic on repeat all day, proves to us that it is.
If you have ever seen the film Groundhog Day, you have heard the catchphrase over and over again, "It's Groundhog Day" with Bill Murray starring as weatherman Phil Connors living the same day over and over again.
As it's Groundhog Day today, PokerNews takes a look back at poker players that have experienced a similar phenomenon living a similar poker experience in consecutive years.
James Moore Wins Super Seniors Event in 2016 and 2017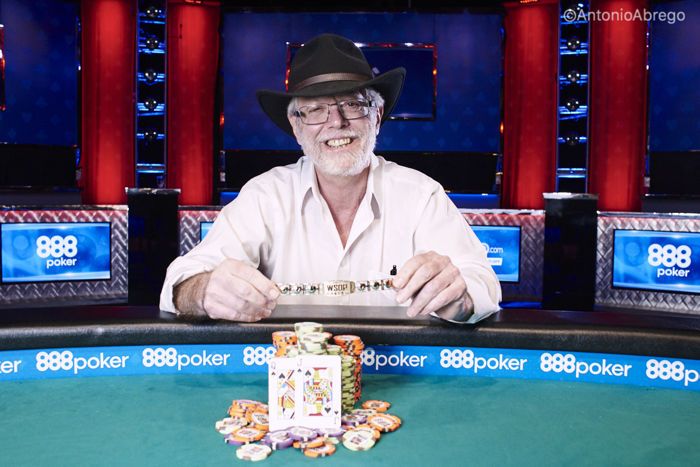 The $1,000 Super Seniors Event is a relatively new tournament at the World Series of Poker (WSOP) after making its debut in 2015. Radiologist James Moore was unable to participate in the inaugural event since he was still one year shy of the age barrier of 65-years-old that the tournament required for entry.
On his very first year of eligibility in 2016, Moore outlasted a field of 1,476 players to win the top prize of $230,626. This past summer, he shipped the event again after navigating through an even bigger field of 1,720 entrants to win $259,230 and his second WSOP gold bracelet!
These are the only two victories that Moore, with over $500,000 in career cashes, has achieved in live poker tournaments.
Tuan Le Ships Back-to-Back 2-7 Triple Draw Championship Titles in 2014 and 2015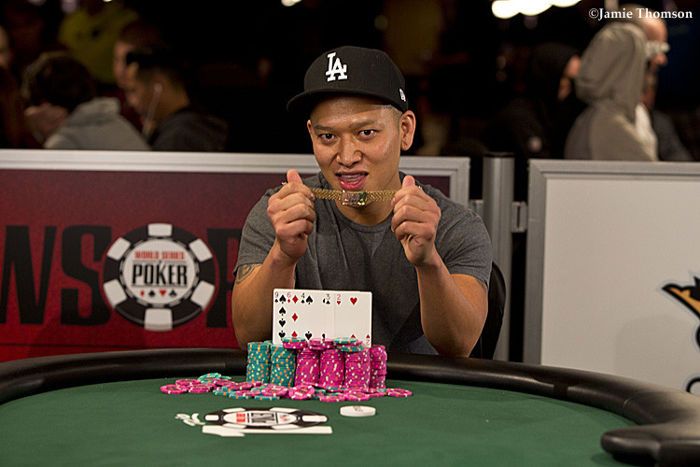 Tuan Le also experienced deja-vu at the WSOP by winning back-to-back WSOP $10,000 2-7 Triple Draw Lowball Limit Championships events in 2014 and 2015. While his victories took place in much smaller fields than what Moore miraculously navigated through the past two summers, this doesn't make it any less impressive. This event attracts the best 2-7 triple draw players in the world as this is the biggest buy-in event of the year in this poker variant.
In 2014, he outlasted a field of 120 players to win the top prize of $355,324. The final table included some of poker's most successful players including Justin Bonomo, Eli Elezra, Nick Schulman, George Danzer and Philip Galfond.
Galfond also experienced a bit of déjà vu appearing on the final table again the following year in 2015 when Le navigated through a field of 109 entrants to win his second WSOP gold bracelet and the top prize of $322,756.
One might say that Le, who has $5.7 million in live tournament earnings, has experienced Groundhog Day in other poker circumstances as well. He shipped two WPT titles in 2004 and 2005 for his only two seven-figure cashes. The main difference here is that they were in different locations and different months.
Mark Newhouse First November Niner Eliminated in 2013 and 2014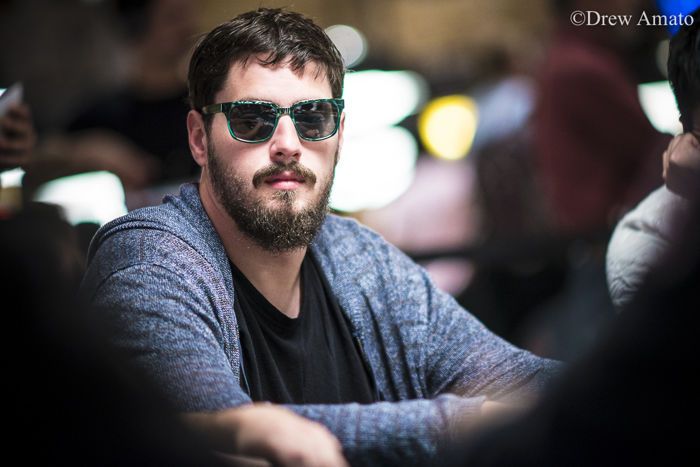 Making the final table in WSOP Main Events or even winning the event in back-to-back years, which is something we will get to shortly, used to be more common when the field sizes were smaller in the good old days.
In 2013, Mark Newhouse was one of the nine players out of the 6,352-player field to appear at the WSOP Main Event final table. Due to the structure at the time, he had to wait several months for the final table to begin. He was unfortunate enough to be the first November Niner eliminated, finishing in ninth place for $733,224.
The following year, Newhouse then had a chance at redemption after navigating through an even bigger field of 6,683 players in the 2014 WSOP Main Event to appear at the final table once again. Unlike 2013, where Newhouse was short on chips, he entered the final table in 2014 with a healthy third-place chip stack.
However, deja-vu began creeping in as Newhouse's stack began to dwindle during the first few hours of the final table. He then was eliminated in ninth place once again, this time for $730,725, after he got it all in with pocket tens on a double-paired board and was called by William Tonking with pocket queens.
Newhouse has just two cashes since his back-to-back ninth-place WSOP Main Event finishes, and now has $3.5 million in live tournament cashes.
Four Players Win Back-to-Back WSOP Main Events
In 1970, poker peers elected who would be the World Series of Poker Champion. Nine-time WSOP gold bracelet winner Johnny Moss was unanimously selected with Puggy Pearson finishing in the runner-up spot. While not truly an "It's Groundhog Day" moment, Moss was able to win the WSOP Main Event again in 1971 when six players ponied up a $5,000 buy-in.
Moss went on to win the event once more in 1974 when he bested a field of 16 players. During the same era, Puggy Pearson had an "Its Groundhog Day" moment himself when taking second place in the WSOP Main Event in 1971 and 1972.
Ten-time WSOP gold bracelet winner Doyle Brunson was the next player to win back-to-back WSOP Main Event titles. He outlasted a field of 22 players in 1976 before finishing on top of a 34-player field in 1977 to win it again.
Five-time WSOP gold bracelet winner Stu Ungar was the first to win two WSOP Main titles in the 1980s. He outlasted a field of 73 players to win the title in 1980 before besting a field of 75 players in 1981. Ungar stood the test of time when he won the WSOP Main Event yet again in 1997 against a bigger field of 312 players to record his single biggest cash of $1 million.
Ten-time WSOP champion Johnny Chan was the last player to ever win back-to-back WSOP Main Events. In 1987, he outlasted a field of 152 players to win $625,000 before winning the event again in 1988 against a field of 167 players for $700,000.
He almost had a Phil Connors-type of moment by appearing heads-up against Phil Hellmuth in 1989 when the field grew to 178 players. However, a then-relatively-unknown Hellmuth claimed the first of his record 14 WSOP gold bracelets by besting the poker legend to win that year's title.
Everybody needs an account at one of these online poker rooms! They're the biggest, the best, and we get you the best poker bonuses. Check out our online poker section for details on all the online poker rooms around.