Unibet Launches Global Campaign to Challenge Gender Bias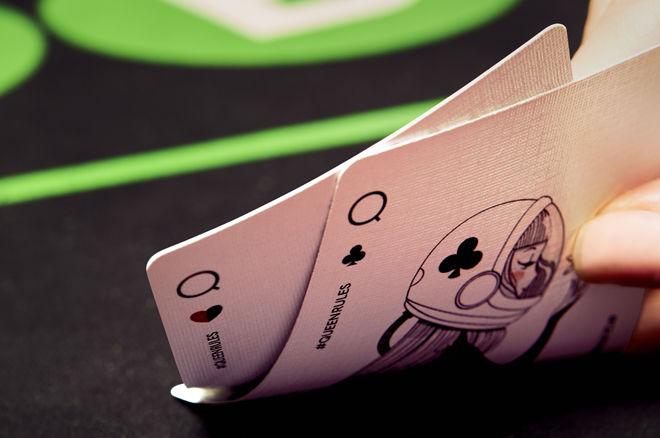 On March 8, players will be hoping to run pocket queens into kings or aces.
Unibet's parent company Kindred, along with creative agency FCB Inferno, is launching a global campaign called #queenrules with a focus on challenging gender bias on International Women's Day March 8. The purpose of the campaign, as outlined by Unibet, is to open conversations around gender bias and gender equality.
Campaign Details
Part of #queenrules includes, as the name suggests, a new variant of the game using a special deck in which the Queen outranks the King. As part of the campaign, several live events using #queenrules decks and rules will take place at venues in London, Stockholm and Malta, with more venues to be announced.
In addition to the revised rules, the tournaments will feature limited edition playing cards consisting of illustrations by 16 female illustrators from www.womenwhodraw.com. These decks, along with t-shirts, art work and other merchandise can be purchased at www.queenrulesproject.com.
All proceeds from the events and merchandise will go to HeforShe, a solidarity campaign started by UN Women to provide a platform for a global audience to engage and become agents of change in the progress toward gender equality.
Also on March 8, Kindred will participate as a Founding Partner in Women in Tech Stockholm, a collaborative event to bring together and inspire women who work in the tech industry and those who wish to work in tech.
Kindred's Emphasis on Diversity and Equality
Kindred, formerly Unibet Group, aims to keep diversity and gender equality a priority in their sustainability agenda.
Nataly Sopacuaperu, Head of Events at Kindred Group says, "We are proud to be involved in the #queenrules project. It is a fantastic idea that highlights where in society we have gender bias. As a company, our ambition is to make all of our players and employees feel understood, and challenging these kinds of stereotypes is one way to do this."
Kindred Group CEO Henrik Tjärnström added, "Kindred is a very diverse business, with more than 50 nationalities. We continue to work hard to keep focus on diversity and equality and this project is a simple but fantastic way to start conversations on unconscious gender-bias through a game."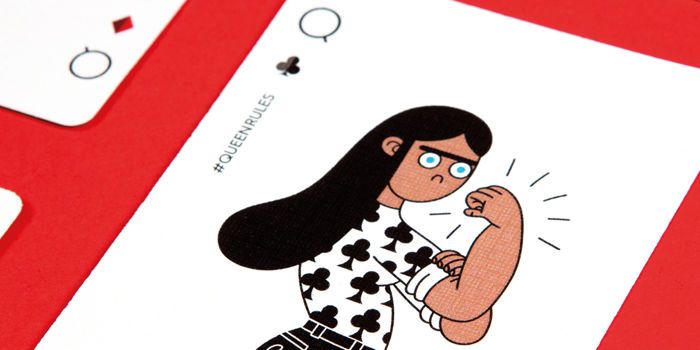 Where to Play?
The following casinos will be running the #Queenrules events on International Women's Day March 8th:
 
The Pokerrroom – Victoria Grosvenor Casino London
| | |
| --- | --- |
| Start: | 19:00 start |
| Buy-in: | £100+£12 (Unlimited Re-Entry) |
| Starting stack: | 10,000 |
| Blind levels: | 20 minutes |
| Late registration: | till 21:15 |
| | This is for male & females but the Queen Rules variant will be implemented |
Aspers Casino Westfield Stratford City (London)
| | |
| --- | --- |
| Start: | 15:00 |
| Buy-in: | £40 +£10 (2 re-entry) |
| Starting stack: | 8,000 |
| Blind levels: | 20 minutes |
| Late registration: | for 1 hour |
| | Aspers Casino ads an extra tournament ticket worth £420 for another London Event |
Casino Malta
| | |
| --- | --- |
| Start: | 20.00 |
| Buy-in: | €80 +€10 tournament (1 re-entry) |
| Starting stack: | 15,000 (2,000 Punctuality bonus) |
| Blind levels: | 20 minutes |
| | Casino Malta proudly offers for Last Woman Standing in this tournament for another Malta event worth approx. €500 |
| | Free Queen of Hearts Cocktails for all Women all night |
| | Free Beer and Wine for the Men |
Sunborn Casino Gibraltar
| | |
| --- | --- |
| Start: | 19.00 |
| Buy-in: | £25+£5 tournament (1 re-entry) |
| Starting stack: | 10,000 |
| Blind levels: | 20 minutes up to lev 6, after lev 6 a 15 minute clock |
| | All fees of the tournament will go to local charity in Gibraltar |
| | 20% from prize pool taken for charity |
Olympic Park Casino Tallinn
| | |
| --- | --- |
| Start: | 20:00 |
| Buy-in: | No buy in, but 3x €10 rebuy anytime during 60 minutes |
| Late registration: | 1 hour |
| Starting Stack: | 2,000 |
| Blind levels: | 20 minutes |
| Added prizes: | Unibet Open Final Satellite Ticket value of €250 |
| | Top 5 – €50 ticket to Estonian Championship of poker Ladies Tournament |