Off the Felt: From Thailand to Japan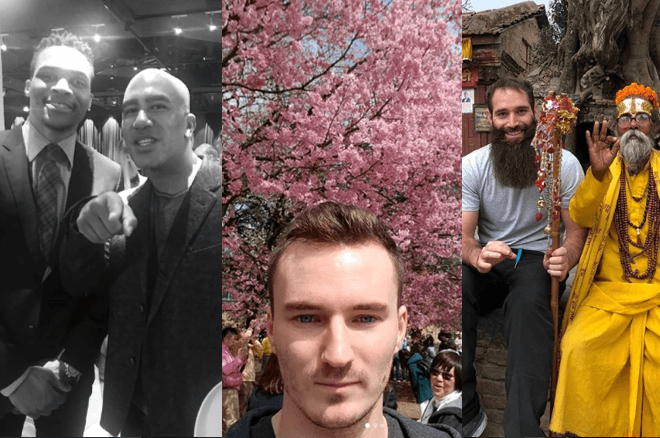 A few weeks ago everybody was visiting Thailand, and now, apparently, the trend is visiting Japan. You don't believe us? Bryn Kenney was there with his parents, Max Pescatori enjoyed the cherry blossoms, then both David Peters and Steffen Sontheimer also thought it was a good idea. What a coincidence!
Bill Perkins hung out with Russell Westbrook
Let's be honest - tacos DO save lives!
Sofia was fishing... kinda
Aren't they adorable?
Drea, you look stunning.
What a cutie! Liv, too.
LOL, this is everything.
And that looks so cool, Jennifer!
Vivi is back home doing sports.
Wow, that looks complicated for sure.
And that pose is lit.
The beard gang.
Alex is doing much cooler things than me, for sure.
Steffen visited Tokyo.
And Holz was in Hong Kong.
Wait, Max was in Tokyo visiting the cherry blossom, too?
And David Peters!
Bryn visited Japan with his parents. OMG!
David Williams is late to the party and just now soaking up Thailand.
And Andrew is in a roadtrip with his bae and drinkin' beers.
Congratulating Bruno Foster, who's now a pappa!
And Philipp Gruissem might be our new favorite Instagram follow.
Have you ever wanted to write your own articles about poker? Maybe you've got some experiences or opinions about poker that you'd like to share. PokerNews is proud to launch The PN Blog where you can have a platform to make your voice heard. Learn more here.