Macau Poker Rooms & Event Closures Follow Chinese Poker App Ban News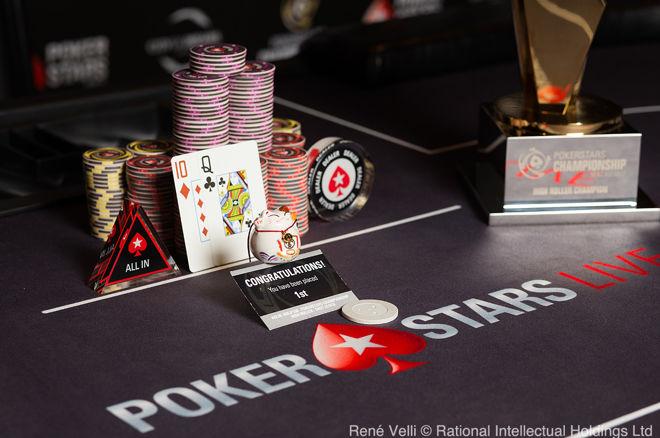 Devastating news for poker out of China last month involved the imminent ban of all poker applications on Mainland China, coupled with the outlawing of promotion of the game on social media outlets such as Wechat and Weibo, which you can read up on here.
This week, more bad news as reported by somuchpoker follows with the announcement of two poker room closures — City of Dreams and Galaxy Macau — and the postponement of the International Poker Tour Macau (IPT), which was to be hosted by Alibaba's offshoot Alisports May 16-20. These latest moves appear to be a ripple effect of the ban news, largely due to the fact that a great proportion of poker marketing efforts in Macau have relied on Chinese social media platforms, which would no longer be an option if the announced ban is enforced as stated.
Poker Room Closings in China
The closing of the poker room in City of Dreams Macau marks the end of the contract that existed between the room and PokerStars since 2013. The dissolution also means the disappearance of many significant PokerStars Asia events, though it doesn't necessarily indicate that those events won't find homes elsewhere on the continent, or even at another venue in Macau.
"We can confirm that the PokerStars partnership with City of Dreams Macau has come to an end," commented Eric Hollreiser, Vice President of Corporate Communications for The Stars Group. "We are working on ensuring that we can continue to bring high quality live events in Asia."
Galaxy Macau has also closed its doors to poker, though it only offered cash games prior to the announcement of the poker app ban in China.
A hint of silver lining remains in the fact that poker has not dissipated completely from Macau, and it would be hard to image that happening. After all, the Asian Poker Tour is currently going strong at Macau Billionaire Club and other casinos like the Wynn and Venetian are still running cash games.
IPT 2018 Macau Postponement Announcement
The postponed IPT Macau would have been Alisports' first foray outside of Mainland China and was slated to take place at the Venetian in Macau with a HK$5 million guaranteed Main Event. Considering IPT Macau was planned largely as a promotional event for Alibaba's recently launched poker app, and was also dependent on a large number of qualifiers via the Chinese app, it comes as no surprise that the event will not be popping off later this month.
Somuchpoker reported a statement from the IPT Organizing Committee on the matter:
"After careful consideration, the IPT Organizing Committee has decided to postpone their stop in Macao. IPT 2018 matches will be rescheduled as soon as possible."
They added that updates on the event will be posted on the official IPT website.
The Stars Group owns a majority shareholding in iBusMedia