Poker Hall of Fame Nominations Open, Potential Names Float Around Rio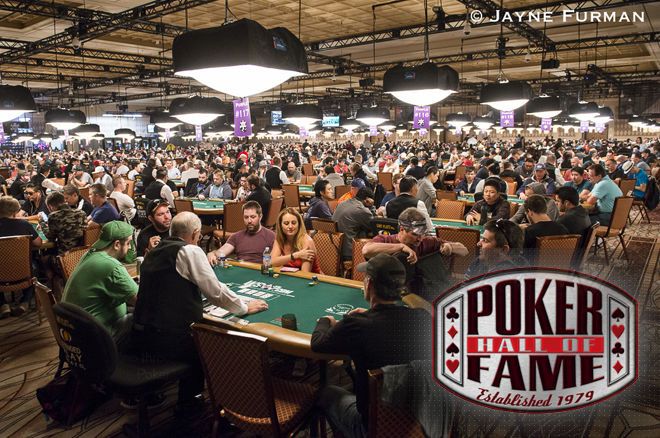 Since 1979, the Poker Hall of Fame has recognized the most feared and respected poker players in the game, as well as the movers and shakers of the poker industry. With the esteemed Hall approaching its 40th anniversary, it's once again time for nominations to be submitted.
Who is deserving of a Poker Hall of Fame bid? These are the crème of the crop in the poker world, the ones who have been in the trenches year after year, players and industry leaders who have "stood the test of time."
It's an exclusive club that includes 54 names, including 25 living members, and only those at least 40 years of age can make the ballot. While anyone can now submit nominations on the WSOP site, we took it upon ourselves at PokerNews to ask around the Rio for some nods from a few seasoned pros, including two Hall of Famers.
---
Barry Greenstein: John Hennigan and David Oppenheim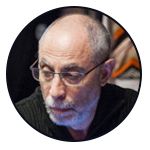 2011 Hall of Fame inductee Barry Greenstein suggested two players that may be less familiar to the mainstream poker audience, after first confirming that Jennifer Harman is indeed already in (inducted in 2015).
"The two obvious ones that haven't gotten in yet, to me, are John Hennigan and David Oppenheim.
"The two obvious ones that haven't gotten in yet, to me, are John Hennigan and David Oppenheim."
"They're top cash game players. People in the public just hear about the tournament players, but those are the guys winning the money."
The problem with just looking at tournament results, as Greenstein points out, is that they don't always provide an accurate measure.
"Tournament success generally means you just entered a lot of tournaments; it doesn't necessarily mean you're a good poker player.
"If you're playing cash and you're beating the best players in the world, and you're winning the money, that's not just because you play a lot of cash. If you're winning money and supporting yourself at the highest stakes, you're one of the best players in the world. It's that simple."
---
Mike Sexton: Steve Lipscomb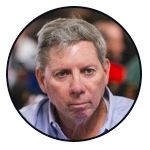 The lone 2009 Poker HoF inductee, Mike Sexton, didn't hesitate with his answer.
"I think he deserves credit for it."
"I think Steve Lipscomb should be nominated for the Poker Hall of Fame," Sexton said. "He created the World Poker Tour. With the possible exception of the Binions, no one on the history of earth has done more to grow the game of poker and the industry than he did."
Sexton elaborated on Lipscomb's reach, which you can read more about in this PokerNews article. "Literally thousands and thousands and thousands of people today have jobs because he started the World Poker Tour, and I think he deserves credit for it."
---
Rep Porter: John Hennigan, Matt Savage, Bruno Fitoussi, and J.C. Tran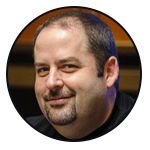 Lead instructor of The Poker Academy and three-time bracelet winner Rep Porter shared one pick with Greenstein: "Johnny World" (Hennigan). But he had a few more.
Also deserving in Porter's book is industry leader Matt Savage, founder of the Tournament Directors Association and Executive Tour Director of the WPT, among a variety of other poker industry posts held.
"[He] almost single-handedly brought poker to France."
Another that came to mind was Frenchman Bruno Fitoussi, who "almost single-handedly brought poker to France" in Porter's words. Three years ago, Fitoussi was asked by PokerNews when he would potentially make the cut, to which he responded, "When? I don't know. Maybe never. Maybe one day. It's not my decision." He did, however, plead with his American counterparts to extend the Poker Hall of Fame to more Europeans in order to make it a truly worldwide honor.
Porter's final nod was for tournament pro J.C. Tran, who is 37th on the all-time money list, a two-time bracelet winner, a two-time WPT champ, and 2013 November Niner.
---
Poker Hall of Fame
The top ten nominations will go to the Poker HoF Governing Committee for a vote, before one or two individuals are selected. The enshrinement ceremony of the Class of 2018 will take place in concert with the WSOP Main Event final table at the Rio, so stay tuned.
More information about the Poker Hall of Fame can be found on wsop.com/pokerhalloffame and Wikipedia.
The main criteria for the Poker Hall of Fame are as follows:
A player must have played poker against acknowledged top competition
Be a minimum of 40 years old at time of nomination
Played for high stakes
Played consistently well, gaining the respect of peers
Stood the test of time
Or, for non-players, contributed to the overall growth and success of the game of poker, with indelible positive and lasting results.
Here's are the members of the Poker Hall of Fame and the year they were inducted:
Johnny Moss (1979)
Nick Dandolos (1979)
Felton McCorquodale (1979)
Red Winn (1979)
Sid Wyman (1979)
James Butler Hickok (1979)
Blondie Forbes (1980)
Bill Boyd (1981)
Tom Abdo (1982)
Joe Bernstein (1983)
Murph Harrold (1984)
Red Hodges (1985)
Henry Green (1986)
Walter Clyde "Puggy" Pearson (1987)
Doyle Brunson (1988)
Jack Straus (1988)
Fred Ferris (1989)
Benny Binion (1990)
David "Chip" Reese (1991)
Thomas "Amarillo Slim" Preston (1992)
Jack Keller (1993)
Julius Oral Popwell (1995)
Roger Moore (1997)
Stu Ungar (2001)
Lyle Berman (2002)
Johnny Chan (2002)
Bobby Baldwin (2003)
Berry Johnston (2004)
Jack Binion (2005)
Crandell Addington (2005)
T. J. Cloutier (2006)
Billy Baxter (2006)
Barbara Enright (2007)
Phil Hellmuth (2007)
Dewey Tomko (2008)
Henry Orenstein (2008)
Mike Sexton (2009)
Dan Harrington (2010)
Erik Seidel (2010)
Barry Greenstein (2011)
Linda Johnson (2011)
Eric Drache (2012)
Bryan "Sailor" Roberts (2012)
Tom McEvoy (2013)
Scotty Nguyen (2013)
Jack McClelland (2014)
Daniel Negreanu (2014)
Jennifer Harman (2015)
John Juanda (2015)
Todd Brunson (2016)
Carlos Mortensen (2016)
David Ulliott (2017)
Phil Ivey (2017)