So Long Poker and Crypto: Doug Polk Launches Mainstream News Channel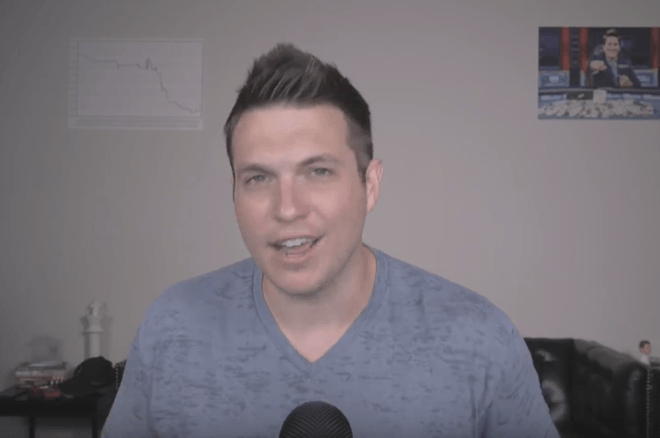 Poker: Check. Cryptocurrency: Check. News/comedy? Yup, check!
Doug Polk is back on the grind except this time he's not posting poker hand analysis videos, or scams to avoid in cryptocurrency investing. Polk took to Twitter to announce that he launched a new YouTube channel related to mainstream news, tied in with some comedic commentary.
Starting a new YouTube channel for more mainstream news/comedy. Gonna kick it off doing news and go from there. Fir… https://t.co/xwr0gLazOB

— Doug Polk (@DougPolkPoker)
The new launch comes just six months after he launched DougPolkCrypto. But perhaps the current market has something to do with it. Things haven't been booming like they were at the end of 2017 and in early May, Polk expressed his concern with this.
Well said.
And then in May, instead of partaking in poker's summer camp at the World Series of Poker, Polk made his first run at doing stand-up comedy in Vegas. His bit opened with, "So I'm getting too fat lately," as he reached down the chair beside him to take a giant bite out of a cupcake. At less than six minutes, you can watch the entire session here.
And although he's been notably absent from the WSOP, he made his presence known loud and clear with a purchased "More Rake is Better" billboard spot right in front of the Rio, home of the biggest tournament series of the year, as a jab to Daniel Negreanu in his ongoing feud.
So although the concept of his latest project comes as a surprise, it's not a far stretch to believe that Polk is taking a backseat in poker and at least a short break in crypto to pursue other interests.
Titled "Is Fortnite Bigger Than Football??? IHOP Absurdity, Ninja, World Cup, And More" Polk discusses all of the recent news that has nothing to do with poker or crypto like IHOP changing its name, the U.S. soccer team not making the World Cup, and even Phil Mickelson's golf blunder.
After a brief introduction to the premier episode, Polk explains that he started the channel because sometimes he wants to "talk about mainstream stuff and doesn't have a place to do that." He also says that one of his new content goals is simply "making videos that he likes." Apparently that means talking about the latest news from around the world.
So check it out and let us know what you think.