Recent DDoS Attacks Rattle Online Poker Industry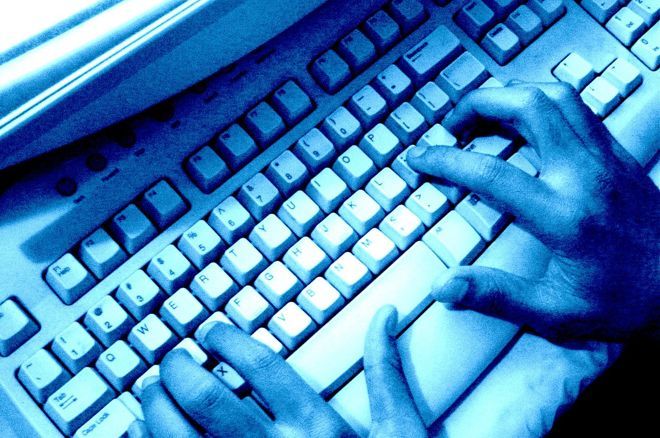 Though most issues seem to have been resolved for the time being, the online poker world was plagued by Distributed Denial of Service (DDoS) attacks for over a week with three popular sites affected.
The first reports emerged on offshore-regulated U.S.-facing site America's Card Room (ACR) Sunday, Aug. 5, which coincided with the start of their Mini Online Super Series (MOSS). The MOSS series guaranteed over $10 million, but the operator was forced to cancel several tournaments throughout the series as a result of the attacks.
It didn't stop there, as partypoker and PokerStars became the next targets.
For those unfamiliar with computer hacking, Denial of Service attacks are "a cyber-attack in which the perpetrator seeks to make a machine or network resource unavailable to its intended users by temporarily or indefinitely disrupting services of a host connected to the Internet," according to Wikipedia. This is carried out by flooding the target network with "superfluous requests" to overload the system and thereby block legitimate requests from being fulfilled.
The "distributed" part of the DDoS, according to Wikipedia, means that the flood of requests on the target is coming from multiple sources. "This effectively makes it impossible to stop the attack simply by blocking a single source."
One can imagine how difficult it is then, to fight against this kind of attack, though online poker sites are surely working to amp up security to prevent it.
partypoker Struck
Last Thursday, Aug. 9, tournaments at partypoker were halted and canceled after players complained of connectivity issues. partypoker confirmed DDoS attacks via Twitter and the following day, partypoker Managing Director Tom Waters issued an explanation and apology via the partypoker blog.
Waters confirmed the third-party DDoS attacks which lasted several hours and caused issues including pauses during play and inability to login to the software, and assured their team was "continuing to work with our DDoS mitigation service provider to minimise future risks." He continued:
"The unfortunate events of 9 August were understandably frustrating for our players. After consideration, the decision was taken to pause and then subsequently cancel all affected tournaments."
On Saturday, partypoker took to Twitter to assure players who hadn't yet received refunds that they would be on the way, and issues appear to be resolved for the time being.
"Due to the DDoS attacks + measures taken to prevent the widespread login issues seen over the last 48 hours, a small number of players may continue to experience login issues."
They followed that up with an apology.
There have been a number of questions about refunds, understandably, which have taken longer than we would have lik… https://t.co/TSy4pGVJUK

— partypoker (@partypoker)
Latest Wave: PokerStars
The latest site to undergo DDoS attacks is PokerStars with the first reports of technical difficulties coming on Sunday, Aug. 12, when several tournaments including their flagship Sunday Million were interrupted and halted. The disruptions affected the global dot-com market, but also Stars' new European shared network as well as the Italy and India domains, according to Poker Industry Pro ($).
With the majority of players sitting out, unable to connect, players in countries including Belgium, Bulgaria, Czech Republic and Romania were still connected, allowing them to chip up by stealing blinds of the absent players, PRO reported. This went on for nearly an hour until Stars canceled tournaments, with players automatically paid out according to their chip counts at the time play halted, as per the Stars cancellation policy.
Complaints arose from those players who were blinded out of the tournament or blinded down to a smaller stack, and PokerStars assured via Twitter that they would be refunding players based on stacks when the disconnected first started.
Apologies to all our players for the recent issues on PokerStars. The players affected by this morning's issues hav… https://t.co/ponRBDLlZh

— PokerStars (@PokerStars)
After Stars said the situation was resolved, another wave of disruptions hit on Monday and the site was forced to cancel tournaments once again.
We are experiencing ongoing technical issues and have paused all tournaments. We apologise for the continued inconv… https://t.co/iQeWlZXDFC

— PokerStars (@PokerStars)
They eventually assured their tournaments were "back up and running," but more "technical issues" struck on Tuesday. Soon thereafter, Stars noted on Twitter that services had been restored, subsequently responding to concerns with assurance that they are working on issuing refunds to all players who experienced disruptions.
We are currently experiencing technical issues. All tournaments have been stopped and those in progress at time of… https://t.co/oTC8kQCLqv

— PokerStars (@PokerStars)
At the time of writing, the online poker waters seem to have calmed. Time will tell if targeted DDoS attacks continue to plague the online poker world, how sites will work to prevent further disruptions to service, and how online poker companies will address the player concerns that have undoubtedly risen regarding this issue.
The Stars Group owns a majority shareholding in iBus Media.
Lead image courtesy of www.freeimages.com/Shamseer Sureash Kumar.