Lex Veldhuis Hits Record Twitch Viewers, Rewards with WCOOP $25K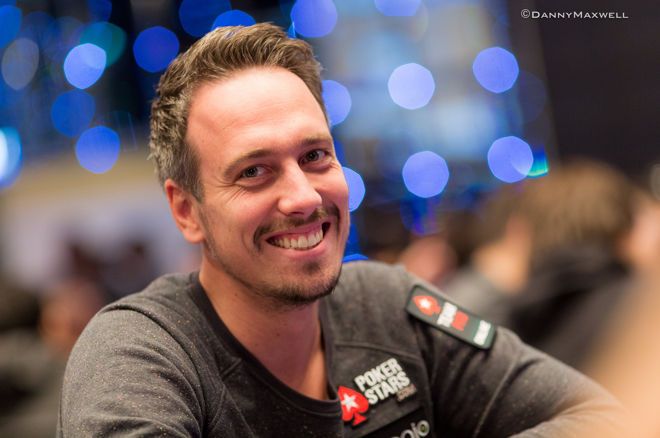 Lex Veldhuis has navigated his way to one of the top-watched streams on Twitch over the past couple years, and some would say that he is currently peaking. Velhuis went deep in the PokerStars $5,200 WCOOP Main Event during his stream Monday night, gaining more and more viewers with every hand.
His bid for the WCOOP Main Event title ended with a 58th-place finish out of 2,044 runners to bank him $28,632, but not before he broke his personal record for stream viewers. Veldhuis peaked at 32,839 concurrent viewers, making his stream the second-most watched poker stream at the time, in all of Twitchland.
Monday's viewership also put him second all-time in number of concurrent viewers for poker streamers, with only the godfather of Twitch poker ahead of him. Jason Somerville is the only poker streamer to have gotten more viewers at one time with 37,000.
Another important milestone for Veldhuis, he recently passed 6,000 subscribers on his Twitch channel. To celebrate, he will be giving his subs what they want – more poker, for bigger stakes. Today, Veldhuis is playing in the $25,000 WCOOP-62-H High Roller as a thank you to his viewers, who are expected to come out in droves once again to watch him battle for hundreds of thousands of dollars on the virtual felt.
"The $25K is going to be a very tough tournament for me," said Veldhuis during his stream Monday night. "I have no illusions on being profitable in that tournament. We're doing it as a stream celebration."
Veldhuis is admittedly taking a shot in a tournament much bigger than what he normally plays. And it's all for the enjoyment of his Twitch fans — and a shot at a piece of a $1.5 million guaranteed prize pool for himself.
"I'm just gonna enjoy it, whatever. We're going to enjoy it."
To check out the $25K stream that started at 1 p.m. ET, head to Veldhuis' Twitch channel. And who knows, PokerStars may even find a way to get another popular streamer, Arlie Shaban, involved as Shaban continues his quest to complete the 12 Labours of Arlie challenge.
In addition to Veldhuis, other PokerStars ambassadors also had some WCOOP success on Monday, including Liv Boeree and Jaime Staples. Boeree finished in 62nd place in the $5,200 WCOOP Main Event for the same payday as Veldhuis — $28,632. Staples ran deep in WCOOP-61-H: $1,050 NLHE, the 8-max progressive knock-out. Of 1,577 players, he finished in 22nd place, collecting $4,652 plus $3,281 in bounties.
You can follow your favorite PokerStars Twitch streamers as WCOOP action wraps up Tuesday with the three buy-in tiers of bonus high roller tournaments that PokerStars added to the schedule based on player feedback. Many will have eyes fixed on the Twitch stream of Lex Veldhuis to see if he can break his new streaming record for concurrent views.
The Stars Group owns a majority shareholding in iBus Media.