Moneymaker PSPC Tour Has Awarded Four Platinum Passes & Counting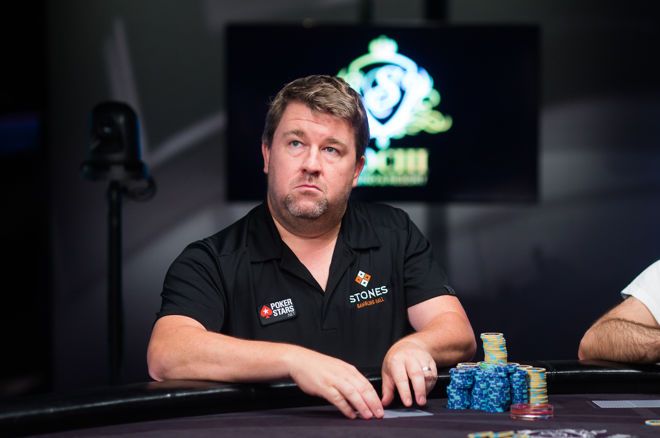 The rags to riches Platinum Pass giveaway tour including one of poker's most recognizable icons is nearly halfway through. The Moneymaker PSPC Tour has stopped in four cities so far, with four lucky winners of a $30,000 package to the 2019 PokerStars Poker Players Championship that includes a buy-in to the $25,000 tournament in the Bahamas. Learn about those winners here and the upcoming stops as the tour heads to New Jersey and beyond.
Moneymaker: "The Moneymaker PSPC Tour has been everything I had hoped for on social media and on locatio."
PokerStars Ambassador Chris Moneymaker has been busy on the road, cruising around the U.S. handing out Platinum Passes to winners of the $86 buy-in special tournaments with his name on them.
Since it kicked off in early August, the tour has seen more than 3,700 entrants across the first four stops, including more than 800 at Stones Gambling Hall near Sacramento, California; over 1,000 at Lucky Chances near San Francisco; 1,300 at Foxwoods in Connecticut; and more than 700 at the Gardens Casino near Los Angeles.
"The Moneymaker PSPC Tour has been everything I had hoped for on social media and on location," Moneymaker said when asked how the tour lived up to his expectations. "To date, we have had over 3,000 entries from players all over the US from the first four stops and we expect similar success for the remaining stops. The atmosphere of everyone having a blast and lots of laughs is really what makes each stop enjoyable as well as seeing people coming out that haven't played poker in years and I look forward to playing in the remaining stops."
Moneymaker Tour Winners to Date
Stones Gambling Hall: Cliff Ellefson
The first stop at Stones Gambling Hall in Citrus Heights, California drew more than 800 entries and local player Cliff Ellefson emerged victorious to win the event and the $30,000 package to the 2019 PSPC. After the win, which was streamed live on the Run It Up Twitch channel, Ellefson had the following to say:
"It's like a dream, I have never experienced anything like this coming to Stones our little casino, and it's the first one... You could really feel the vibes, people lined up around the walls to try and sit down."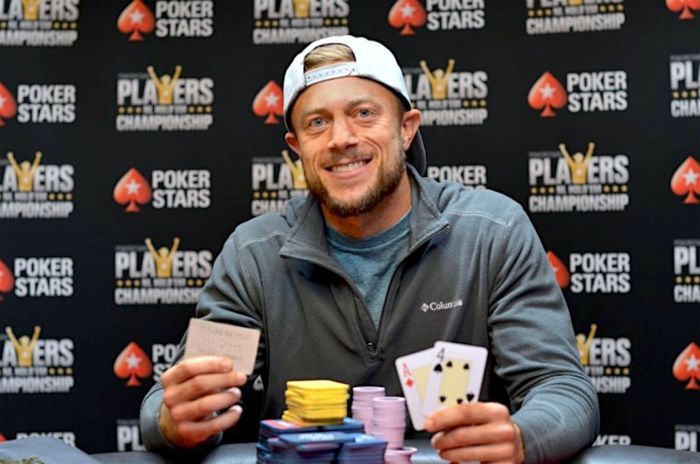 ---
Lucky Chances: John Mokhtari
John Mokhtari became the second Platinum Pass winner after defeating a field of 1,072 players at Lucky Chances in Colma, California. The 76-year-old family man from Belmont, California who plays regularly at Lucky Chances earned $11,100 in addition to the bonus package for taking down the event, after starting Day 2 as a short stack.
"I started this morning with only 19,000, the lowest in chips almost. Double up, double up, went all in and built it up. When I got there, half way, I knew I was going to win it, god of poker was with me today," Mokhtari said. "I have never been to the Bahamas, I am very excited, and I will be taking my wife. I play at Lucky Chances almost every day, they always watch me and cheer for me. I have no idea why they love me so much. It's really beautiful, it was gorgeous, the best part of it was that I won it."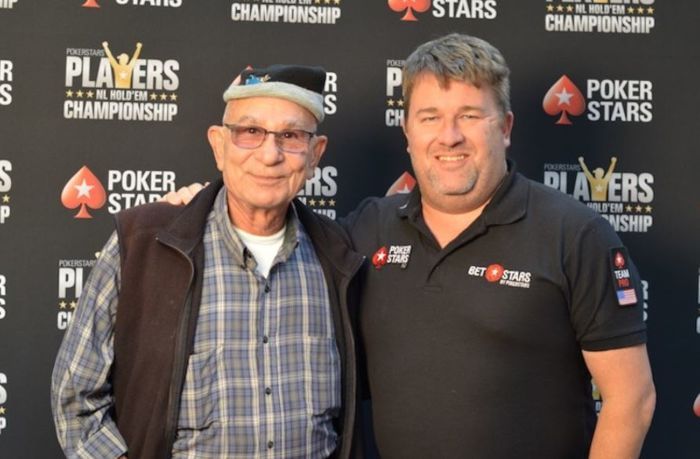 ---
Foxwoods: Ronald Mici
Ronald Mici from The Bronx was the third winner of the tour after emerging victorious in a field of 1,300 entries during the Foxwoods tour stop in Connecticut. The 25-year-old who works as a janitor at the World Trade Center for a day job took home $5,570 on top of the $30,000 Platinum Pass package that will see him traveling to the Bahamas in January and playing in a $25,000 buy-in event.
"This was the perfect set-up," Mici had to say after the win. "I came down here with a bunch of dudes. I wasn't even honestly going to play, but when they told me about it, I had to get in and look what happens. This is my biggest takedown ever. After this, who knows what happens. I have a $25K seat!"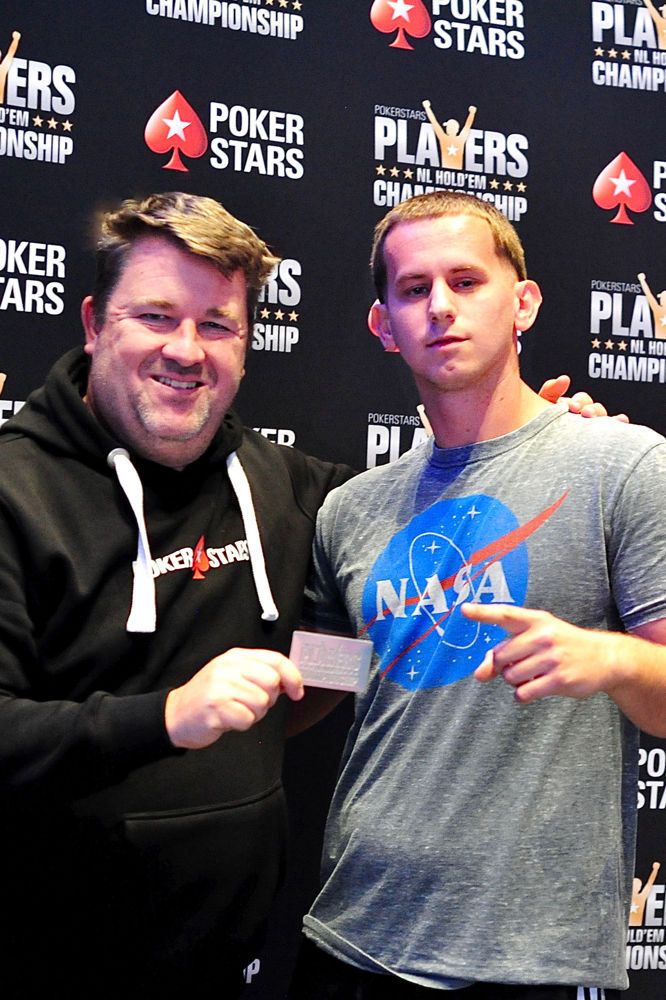 ---
Gardens Casino: Ori Kossonogi
The fourth winner of the tour was 28-year-old Ori Kossonogi, an Israeli native that makes his home in San Diego. Kossonogi defeated a field of more than 700 entries to claim the Platinum Pass. Appropriately, Kossonogi got into poker six years back after watching Chris Moneymaker and playing 'Magic The Gathering' back in Israel. According to him, he has some poker cashes to his credit but "nothing big" as of yet. He will look to change that in the Bahamas in January.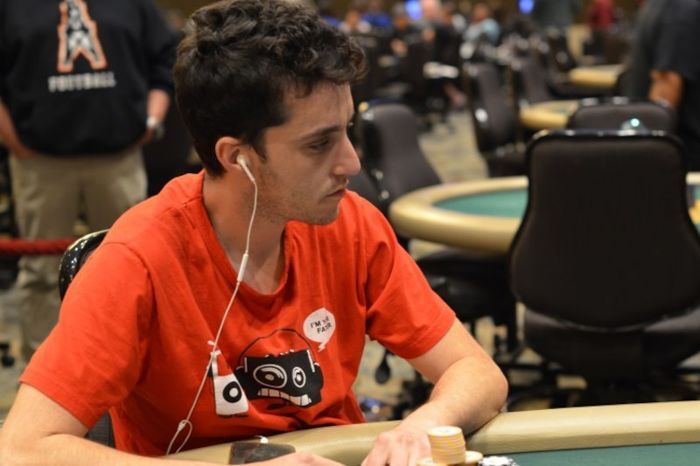 ---
Upcoming
Next up is an online stop for the tour as a Platinum Pass will be given away during PokerStars NJCOOP in New Jersey. The $86 buy-in online event will take place this Sunday, Sept. 30. The hype for the $1.5 million guaranteed NJCOOP is building as PokerStars has announced the 47-event schedule running Sept. 29 - Oct. 15, highlighted by the giveaway of three Platinum Passes.
Moneymaker: "I'm looking forward to playing and streaming another great online tournament series in New Jersey with over $1 million in guaranteed prize pools."
The first will happen in the Moneymaker PSPC tournament Sunday, while the remaining two will be awarded through All-In Shootouts that players will automatically qualify for by buying into the series Main Events. Fans can count on Moneymaker mixing it up during the series, and he also plans to stream his NJCOOP ventures online.
"I'm looking forward to playing and streaming another great online tournament series in New Jersey with over $1 million in guaranteed prize pools, hoping the recent success from NJCOOP continues into this tournament series," he said. "The Main Event as well as the $86 Moneymaker PSPC Tournament is a great opportunity for New Jersey players to win big and get their hands on a $30,000 PokerStars Platinum Pass."
As he mentioned, there will be multiple avenues to winning a Platinum Pass during the online series, with more live chances to follow. Below you will find the current confirmed remaining Moneymaker PSPC Tour, each featuring the signature $86 buy-in event with a $30,000 Pass added for the winner.
Remaining Moneymaker PSPC Tour Stops
| Dates | Venue | Location |
| --- | --- | --- |
| Sept. 30, 2018 | PokerStarsNJ.com | ONLINE (players in New Jersey only) |
| Oct. 4-7, 2018 | Mohegan Sun | Uncasville, Connecticut |
| Oct. 10-14, 2018 | Maryland Live! | Hanover, Maryland |
| Oct. 23 | Run It Up Reno - Peppermill | Reno, Nevada |
| Oct. 31-Nov.2, 2018 | Talking Stick | Scottsdale, Arizona |
*Dates/venues subject to change
To follow all the news regarding the Moneymaker PSPC Tour, check out Moneymaker's Twitter account.
The Stars Group owns a majority share in iBusMedia.
Lead photo and Cliff Ellefson photo courtesy of Mark Honbo.