Off the Felt : Galfond's Baby Shower & a Great Fall For Hansen?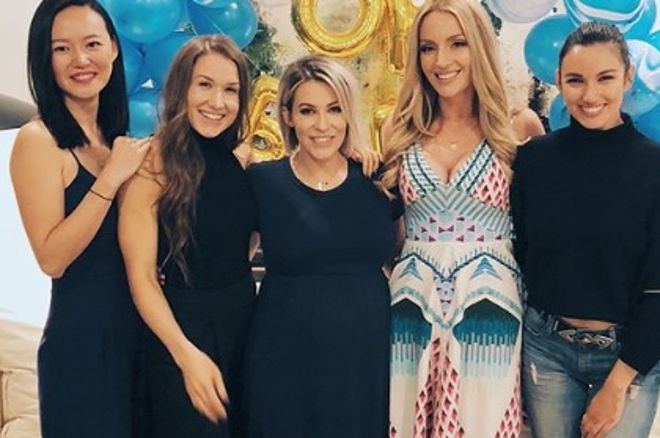 In the last edition of Off the Felt we saw the Jelly Bean Dance by Phil Laak, and Patrik Antonius returning to the gym after his surgery. In this new edition, we have the baby shower of Farah Galfond, Gus Hansen flying to Las Vegas, and poker players traveling all around the world or returning 'home.'
Baby Galfond on the Way
Last week, it was time for Farah Galfond's baby shower. Lacey Jones was one of the visitors to the party and she posted some beautiful pictures on her Instagram page. And there was news: Farah and Phil are getting a boy! Bracelet ceremony in 21.5 years?
Long Winter or Great Fall for Hansen?
This summer, Gus Hansen posted a lot of updates on his Instagram page. "It's gonna be a great summer," was his message almost every time. Now he's going back to Vegas, and the question is: "What is it gonna be this time? A great fall or a long summer?"
Before traveling to Las Vegas, he enjoyed another night out in Monaco in Travolta style:
Enjoy The Ride
There are players in poker complaining about rivers (like a lot), but Bill Perkins is not really one of those players. This week, he enjoyed another kind of river: "You never know what adventures the river of life will show you."
Bianca Rosso, known under her Instagram handle "durrrrswife," and her husband Tom Dwan also enjoyed a nice 'ride' zipping through trees in Singapore:
Most professional players are traveling all around the world for almost the whole year, but there's no better feeling than home. Mustapha Kanit is one of those players traveling a lot, so he was pretty happy to be back home in London:
Katie Lindsay and Sam Abernathy enjoyed some drinks at the wine and food festival of Martha Stewart:
Matt Waxman is visiting Israel and he had an amazing road trip with awesome pictures to prove it:
And last but not least, Scotty Nguyen and his boy Ace. Happy weekend everyone!