Aussie Millions Numbers "Way in Front of What I Thought" Says Tournament Director Joel Williams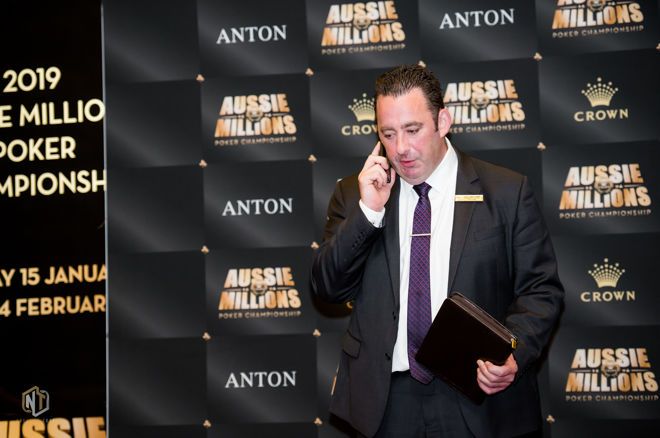 Table Of Contents
With the Aussie Millions getting underway today, Crown Melbourne Tournament Director Joel Williams says he is optimistic with regard to the numbers of the 2019 event.
"Not cautiously optimistic, optimistic," he said. "Eleven months ago I was really nervous; I thought the PCA was going to decimate the $10k and up crowd. I thought that we're never going to be able to replicate 2018, but if we blow the siren right now and look at the Main Event, for example, we're way in front of what I thought we would be.
"We know that the High Roller market has obviously changed, but we know that we continue to have the reputation of arguably the softest $10k field on the planet. If the perception is that it's a room full of people who are arguably out of their depth, then why the hell wouldn't you come? Even the locals all go "Oh yeah, no one knows how to play – I do, of course – but no one else does!"
The Bitcoin Lottery
Last year's Main Event attracted a field of 800 entries, with the "bitcoin lottery" in part helping to boost numbers in what was a record field says Williams.
"We were planning 2019 two weeks after last year's tournament finished."
"The fact that the poker community won the bitcoin lottery mid to late last year certainly helped, but we're not gonna replicate that this year, unfortunately! Hayley Breen is in contact with players every day of the year. Last year the day after the Aussie Millions finished she was helping them get out of the country, and the moment they land she'll be working to get them to come back!"
The tournament continues to thrive, despite no shortage of factors seemingly working against them says Williams, including the lack of online poker, the location, competition, and cost of living.
"We were planning 2019 two weeks after last year's tournament finished, and there were seats to this year's Aussie Millions locked up in the second or third week in March. It's just good at creating awareness; it keeps the Aussie Millions constantly at the front of players' minds.
"We came to a fork in the road when the online poker legislation changed. That was suddenly 250 seats that we needed to get back just to where we were. And a lot of the satellites back then were already enormous, and the answer was just to run more of them!"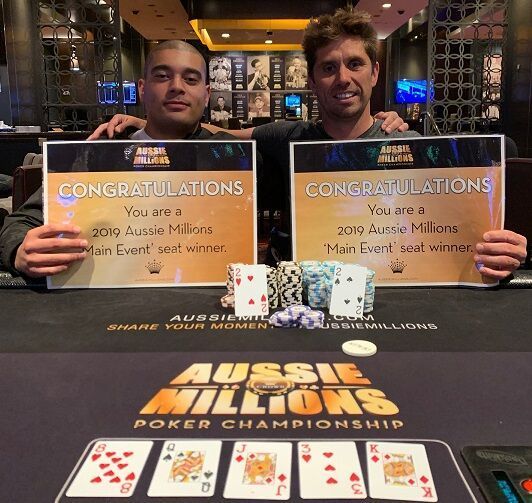 With the number of satellite winners approaching 250, Williams expects that number to almost double over the course of the next two weeks.
"We started running the satellites early and mixing up the price points. It was hard to get people to start thinking about the Aussie Millions in February or March. Securing 2019 Aussie Millions seats so early in the year serves to both reward local participation and create awareness, as well as ensuring that the tournament becomes more and more attractive to interstate and international customers."
No Big Blind Ante for Main Event
This year there are a number of changes to the Aussie Millions including the inclusion of the big blind ante in a few tournaments, but not in the Main Event.
"We only introduced [big blind ante] in a weekly tournament half-way through the year or so. It's just a lack of exposure. It's got to get to a better level of experience among the players before it can be introduced in the Main Event. But look, last year there was none and this year it's in a third of events. Next year, probably in two-thirds of events and who knows, maybe the Main is one of them."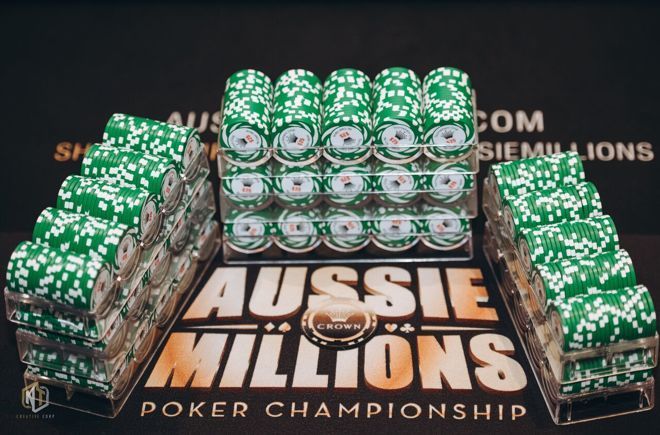 The first event, which gets underway tonight, is the AUD$1,000,000 GTD Opening Event which has an added fifth flight which Williams says will make it "by far the biggest ever"
"We know that there is plenty of opposition and bigger prize pools."
Another addition to the schedule is the AUD$25,000 Pot-Limit Omaha which starts the day of the Main Event final table.
"That surprised me," said Williams. "Everyone's excited about it already. If you run another vanilla Hold'em High Roller then you always have names in mind for these kinds of things, but people are coming out of the woodwork already talking about the AUD$25,000 PLO."
The inclusion of the PLO High Roller is in part down to player feedback, something that Williams considers of paramount importance if they're going to keep players coming back to Melbourne for poker.
"There are so many blockers to get you to come, just geographically and with the hotels and whatever else. We know that there is plenty of opposition and bigger prize pools and that the center of the High Roller universe is not Melbourne anymore.
"But there are guys like Fedor [Holz] that are "retired" but then say that they'll always go to Aussie Millions; that's fun, not work. Then you get here and you see him sat next to a guy who's won his seat for pennies. That's pretty special."
Follow coverage of the 2019 Aussie Millions right here on PokerNews.