Poker Vlogger Andrew Neeme Hits 100K Subscribers on YouTube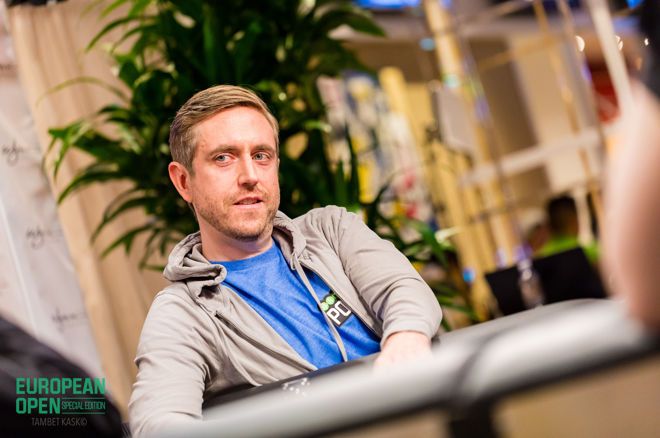 Andrew Neeme is a poker player living in Las Vegas, but he is not just a regular player. Neeme is also a vlogger and recently he hit the 100,000 subscribers on his YouTube channel: https://www.youtube.com/user/PokerScenes. That's a huge accomplishment after just over two years of vlogging.
For everyone who doesn't know Neeme, he posted an "About" on his website. He tells how he got started in poker:
"I started playing online poker and figured out that it was possible to increase your winrate via studying the game. Eventually I was earning more money playing on a now defunct poker site, called Bugsy's Club, than I was at my music marketing job. I started in the micro stakes and made my way up to $10/$20NL utilizing bankroll management the entire way. As the poker site was starting to lose traffic, I made the move to Las Vegas to become a live pro," he writes.
On his website, he also mentions his vlog project. "Oh, and I started a little vlog project on YouTube about all of the above. That's where you'll find my most recent adventures." But as of now, his 'little' project has become much more.
Just after Christmas, Neeme hit the 100,000 subs-mark and he shared the news with his followers:
It all started back in October 2016 when he published the pilot episode of his vlog from Las Vegas:
His first vlog has over 115,000 views and it only got better after that. We took a look at some his best videos that have attracted the most views. His early exit at the Bellagio in October 2016 is still on top with over 379,000 views:
In second is the one where he faced a five-bet preflop holding pocket aces. Want to know what happened? Check it out in his popular video:
In one of his many videos, he also battled with none other than Phil Hellmuth. He played with the Poker Brat in a $2/$5 NLHE game and captured the glory:
Neeme isn't only making YouTube videos but he also has his own website: AndrewNeeme.com. On this site, you can see who Andrew Neeme is, check out a Las Vegas Guide and find a shop where you can buy some poker digs.
After reaching the 100,000 subscribers milestone, he also got a nice present from YouTube:
Now a member of Team Run It Up, Neeme is currently competing in the $25,000 PokerStars Players Championship on a Platinum Pass he was awarded from PokerStars. You can follow that event here, and follow Neeme on his social media channels below:
Lead image courtesy of Tambet Kask, Unibet Poker