PokerStars Announces Rewards Reduction for MTT Players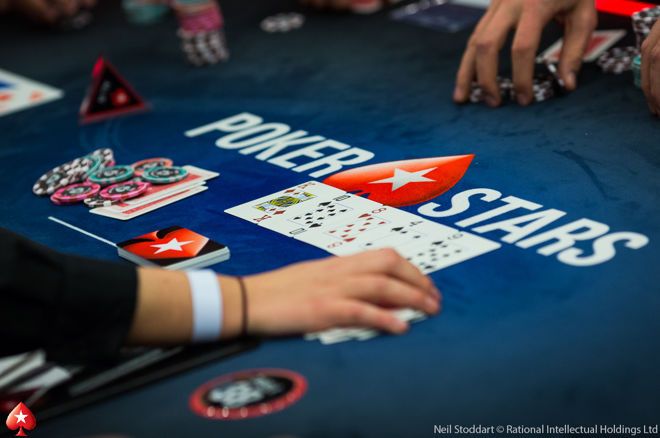 The rake system on PokerStars has been a hot topic for some time now among online poker players, with many voicing displeasure about a number of changes in recent years, chief among them the decision to remove the highest rakeback tier and refocus marketing money toward attracting recreational players.
The chorus of disdain is only likely to get louder in the wake of the latest development.
PokerStars will be cutting rewards on scheduled multi-table tournaments by 55 percent, from 100 points per $1 or €1 spent to 45 points, according to a post on the PokerStars Blog by Severin Rasset, director of poker operation and innovation for The Stars Group. The changes go into effect starting Friday.
According to Rasset, the money saved will be redirected toward providing the "largest tournament guarantees" and "the most exciting live experiences in poker." He cited internal reviews and players' feedback as the primary drivers of the changes.
Other Changes
The cutting of tournament rewards wasn't the only announcement made in regards to the chest system. Rasset outlined several other immediate implementations and said there would be more forthcoming as part of a continued tweaking of the program.
For now, here's what else players can expect:
In an effort to make the earning of chests more meaningful and exciting, the average value of a chest will be roughly tripled, while the frequency of earning said chests will be decreased by a roughly corresponding amount.
"Boosts" will be removed as an always available feature, with their value transferred directly to the chests.
The six-tier rewards system will be simplified so that everything goes off a 28-day rolling period. Players earning 10 chests in that period will move up a tier, while those failing to earn 10, move down a tier.
An "exchange" feature added so players can trade in partial progress for an immediate reward.
Players Respond Negatively
As expected for a change that directly cuts rewards, players were less than pleased by the news.
Who would have thought that the follow up punch to the amazing PSPC would be @PokerStars raising effective fees on… https://t.co/LFwrj0A8QY

— Ari Engel (@AriEngelPoker)
This escalated quickly. I reached out to my friends to skip the 5k raketrap so I wouldnt feel all alone and I got a… https://t.co/bOitpAq1I0

— giraf ganger (@Girafganger7)
Rakeback has been a hot topic in recent days, generally speaking, particularly with the recent launch of Run It Once Poker and its innovative rewards system.
Satisfaction with the PokerStars system may be at an all-time low at this point. However, traffic numbers at PokerScout continue to show PokerStars as the runaway industry leader, so it remains to be seen if player-friendly policies of competitors will have an effect on the bottom line.
The Stars Group owns a majority shareholding in iBus Media.