Report: Nick Marchington Cleared to Collect Full WSOP Payout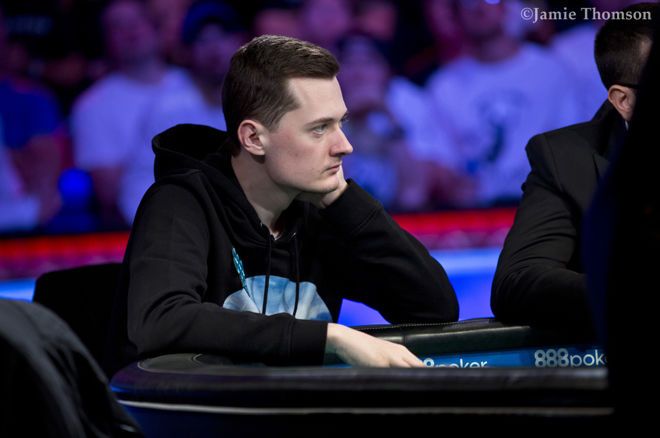 Table Of Contents
There hasn't been a definitive resolution in the case of Nick Marchington versus his would-be backers, but the latest news may be a bit heartening for those who feel Marchington was in the right.
According to a Tuesday report from the Las Vegas Review-Journal, Marchington was cleared by a local judge to collect $152,000 that was put on hold after Marchington was hit with a lawsuit by C Biscuit Poker Staking proprietors David Yee and Colin Hartley.
The Review-Journal reported that lawyers from both sides of the case declined to comment on either the development or the current status of the case. Reached by PokerNews, Mac VerStandig, one of Marchington's lawyers, could only offer a "no comment."
Marchington Tries to Cancel
Marchington, who said he's an online cash game player by trade, made the trip across the pond from the U.K. in his first year of eligibility to play the World Series of Poker.
Early in the series, he evidently reached an agreement with the C Biscuit team to have them buy a chunk of his action in a couple of tournaments, one of which was the Main Event at 1.2 markup. Finding the price agreeable, the C Biscuit team furnished Marchington with the money and assumed the action was booked.
Marchington evidently realized later on he had sold himself well short relative to his potential value in the staking market and informed C Biscuit he wished to cancel the 10 percent he'd sold them for the Main Event. His contacts at C Biscuit were less than pleased, and Marchington was forthright about the poor etiquette, but he said he felt he had to do what was best for himself financially.
Proceedings were begun for figuring out a way to refund the money, but Marchington was unable to get it back before the Main Event began. As it happened, he made a run to the final table and finished seventh for $1,525,000.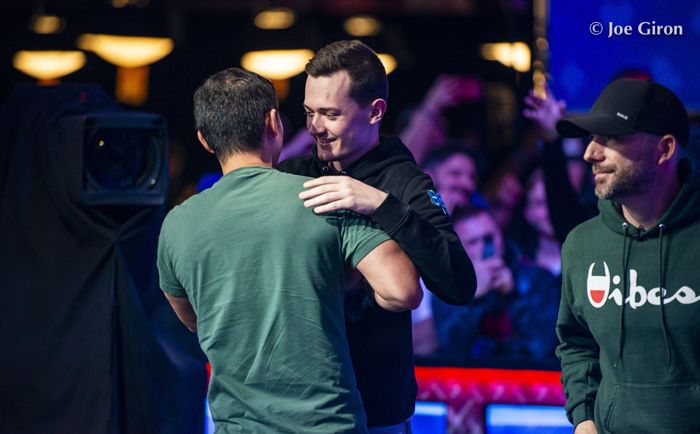 $152,500 Unfrozen
Since the money wasn't refunded before the event started, C Biscuit contended they were still owed their 10%, which amount to $152,500. Apparently, there was enough to the case that the money was partially frozen, leaving the money in question in limbo while legal proceedings began.
Marchington, for his part made his only public comments on the case in a series of tweets dated Aug. 3.
Attorneys for Marchington expressed confidence in his case, and it seems a few weeks later, they've received some initial return. Despite the developments, though, it doesn't seem things are wrapped up as lawyers and parties involved are remaining tight-lipped.