More Changes at partypoker Coming: Ante Cash Games, Anonymous Tables Return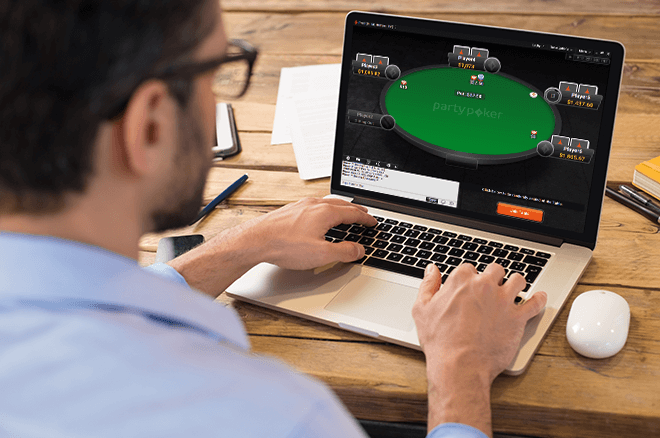 Before the popularization of blinds with no-limit Texas hold'em, it was antes that helped build the pot and promote action every hand. Soon, partypoker is going back to the basics and introducing antes to cash games as an option for players looking for more action-packed games, Poker Industry Pro ($) reported on Thursday.
This latest tweak in upcoming offerings is part of the site's #FairPlay mission, aimed at cracking down on predatory behavior and improving online poker experience for recreational players on their site. While originally scheduled to launch on Oct. 3, Pro reports that the option of ante games will actually hit the client later in the week.
As of last week, it appears Rob Yong, Dusk Till Dawn owner and partypoker partner, was still gathering opinions on what ante options to include, at least for their quick-fold cash game variant fastforward.
Cash Game antes arrive @partypoker on October 3rd - I am very familiar good ante formats for ring games but unsure… https://t.co/mBinp98bI5

— Rob Yong (@rob_yong_)
partypoker isn't the first operator to introduce cash games requiring players to post an ante before every hand as PokerStars has offered this as an option for many years, Pro reports.
More Changes
The addition of antes in cash games was just one of a handful of upcoming developments announced by Yong in his Sept. 23 video posted on Twitter.
Later this month partypoker also plans to make available MyGame, as promised with the announcement of the banning of HUDs and hand history export back in June. MyGame, Yong explains, will allow players to export anonymous hand histories - with opponents' usernames excluded - and allow for better record-keeping of results. Session data can be exported to third-party trackers like Hold'em Manager and Poker Tracker that help players keep stats on their play.
Another change involves the reversal of a decision a couple months back to require real names be displayed at heads-up and high-stakes cash games. Yong explained that they'll be returning the anonymous display option in those games, a change that comes at the request of players.
Yong also announced some changes to the fastforward leaderboard structure while Pro also reports additional features coming in the near future. These additions are to include a "King of the Hill" system to replace current heads-up format, introduction of a "Run it Twice" option, and the addition of new poker variants including five-card pot-limit Omaha and 8-game.