partypoker's Bot Hunt Continues: 121 Accounts Axed, $175K Seized in July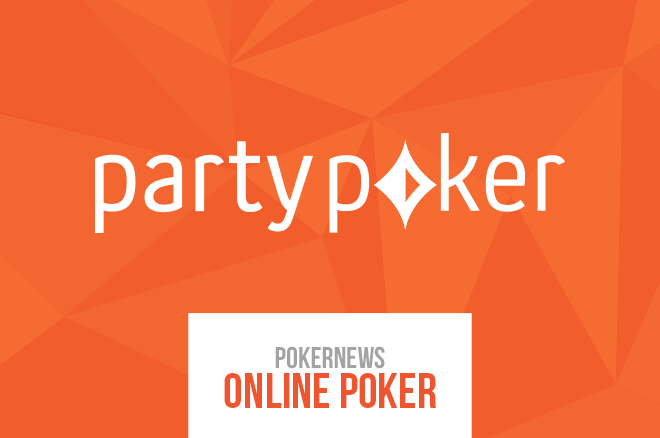 Table Of Contents
It's been over eight months since partypoker embarked on a witch-hunt to find and remove illegal bot accounts that have infiltrated their site. Those efforts continue with strong force and recently, the online poker operator reported the closure of 121 more of these fraudulent accounts in July alone, with a total of $175,000 in funds seized as a result.
As they explained on their blog back in April, "'Suspicious activity' can take many forms, signaling potential collusion between two or more players for example, and the use of bots or other prohibited software designed to give players an unfair advantage."
Over the first eight months of the bot hunt, partypoker closed 601 accounts and seized a total of $1.2 million which has been returned to rule-abiding players affected, according to Poker Industry PRO ($). These numbers amount to an average of 75 accounts closed and $147,000 seized per month.
Bot Raids Heat Up in July
July's bot raids exceeded the monthly averages thus far for closed accounts and money seized. It also ranked second biggest in terms of accounts closed by the online poker site — behind the 142 from March — and ranked third in amount of money collected from such accounts.
Of the 121 accounts that were closed in July, 89 were from the dot-com site and 32 were dot-EU accounts. As Samantha Bevington of PRO pointed out, even though 26% of the closures came from the Southern European network sites, for the first time, partypoker seized more funds from EU accounts than from the dot-com accounts — $98,070 as compared to $76,267 confiscated from the dot-com site.
Patrick Leonard: "The security department is tiptop; going into the office, the levels of security are now extremely high."
It's hard to know exactly what this data means, but it could suggest partypoker has amped up its bot detection efforts in the Southern European market, especially hunting big fish, or possibly some bot operators have moved over to the EU networks in hopes of dodging the recent intensive efforts partypoker has made to eradicate the dot-com site of bot activity. Either way, it's clear that the bot account threat persists across partypoker's domains, and most likely, on other poker sites as well. partypoker continues to assure players that their safety is a great priority, posting monthly updates on the partypoker blog regarding the security efforts.
In a press release this week, partypoker stated: "The poker room continues to invest in resources aimed at safeguarding the safety of its players, spearheaded by a specialist Poker Fraud Team comprising a collection of former poker professionals whose duty is to investigate suspicious activity and aid partypoker in ridding the site of unscrupulous accounts."
Effect of Banning of HUDs
Back in July, partypoker banned the use of HUDs (Head-up Displays) and required the changing of screennames to promote a safer and fairer environment on their site.
As players have traditionally been an integral part of bot detection with the help of such third-party tracking devices, some players thought that this move could hurt security efforts.
partypoker has worked to alleviate this concern, however, with their assurances of increased fraud detection and security measures, including a much-hyped specialist poker fraud team. Patrick Leonard, a member of partypoker's Player Panel, has praised the increased security and expressed full confidence in the site's ability to track down nefarious accounts.
Leonard took to Twitter recently to show support for the move to ban HUDs, seeing them as a key deterrent to the "regular recreational" player that they should be trying to bring into the site. He vouched for the efficacy of the security team.
"The security department is tiptop, going into the office the levels of security are now extremely high," he wrote. "The sophistication means that it's very unlikely a player with a hud catches a bot/cheat ahead of party[poker]."
An Ongoing Battle
As Leonard notes on Twitter, a more safe and trusted online poker environment would go a long way in bringing many regular live recreational players online. One further effort to promote more secure environments for online poker as an industry whole is the FairPlay Initiative recently spearheaded by Rob Yong.
The initiative proposes sharing of information across online poker sites and live casinos regarding customers caught cheating, in hopes of creating a kind of blacklist of banned players to prevent repeat offenses across domains.
For the time being though, it appears these efforts have been thwarted by legal complications posed by the European Union's General Data Protection Regulation (GDPR) which gives individuals rights over the collection and sharing of their personal data. It remains to be seen if FairPlay or some similar effort will eventually be put in place to help operators crack down on threatening activities in the poker industry.
Increased resources and efforts being taken by partypoker should be reassuring in many ways for players who follow the rules on these large, regulated online poker sites.
For those unfortunate U.S. online players living outside of regulated-poker states Nevada, New Jersey, Delaware – and soon, Pennsylvania — and rolling the dice on unregulated sites, the news may serve as yet another warning that the games they're offered are far from safe.