Galfond Challenge: Second Match Locked in, Others Close to Finalized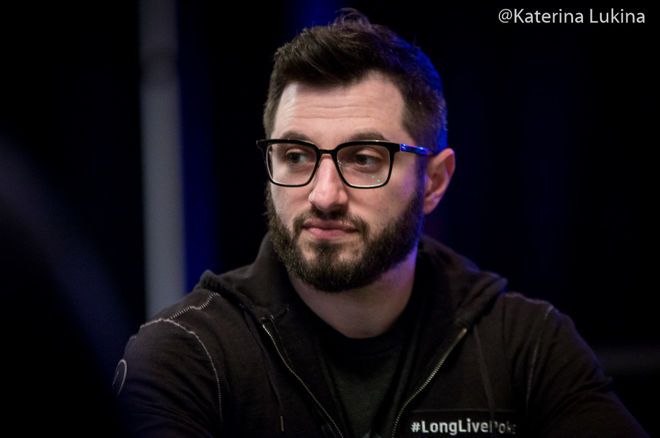 Table Of Contents
Phil Galfond called himself washed up while issuing a heads-up challenge to the poker world.
Serious or not, past his prime doesn't necessarily mean toothless. When Michael Jordan un-retired and suited up with the Washington Wizards, he still had a 51-point game left in him, after all. Like Jordan, Galfond will be hoping he's still got some magic left as he returns to the highest levels with the Galfond Challenge
Unlike Jordan, his opposition has a decided edge, since Galfond has offered them odds on their ability to best him. Enough people seem to like those odds that prospective opponents have formed something of a virtual line, which Galfond admitted surprised him.
"I wasn't anticipating having this many takers," he said with a smile during a recent streaming session promoting Run It Once Poker. "Six to eight years ago, very few, maybe only [Ben Sulsky], wanted to play me heads up."
Galfond said the number of official challenges is up to 16, and he's working on whittling the number down to six actual matches. He hopes to have a finalized schedule available for fans in roughly a week, he told PokerNews. While he can't reveal much at this juncture, he did share how the process has gone thus far and what his game plan will be, both regarding preparation and actual playing of the matches.
Want to know everything about the Galfond Challenge? Check out thePokerNews Galfond Challenge page for more information!
Two Matches Locked in
Galfond stated right off the bat that he wanted to play big. Very big. He preferred not to play smaller than $100/$200 pot-limit Omaha, and that narrowed the field of potential opponents considerably. He said few players expressed interest in playing bigger, although he did hint one potential nosebleed match will exceed those stakes.
"At this point, it looks most likely that one of my challenges will be $200/$400, but it's not set in stone just yet," he said.
Check Out Run It Once Poker Here!
Perkins Steps Up
One player who will step up to the plate immediately will be familiar to fans of high-stakes tournaments. Bill Perkins agreed to terms on a match that will see the players battle at Galfond's preferred minimum of $100/$200 over 50,000 hands. If someone reaches an agreed-upon stop-loss of $400,000, the match ends immediately.
As an experienced high-level pro who will have much the best of it against a recreational player, Galfond is laying 4-to-1 on the match, his $800,000 against Perkins' $200,000 on a side bet. Combining that with the relatively short ceiling of 20 buy-ins — any PLO player would tell you that's a pittance compared to the game's massive variance — means Galfond's edge isn't as massive as it may at first seem.
"It's definitely not free money," he said on his stream.
Initially, Galfond hoped to lure in PLO coaches from sites other than Run It Once. Clearly, such coaches either didn't consider Galfond as washed as he joked he was, or they didn't have the bankrolls big enough to step up to the high stakes where Galfond wished to compete.
Coach Versus Coach
After initially offering 3-to-1 to competing coaches, Galfond put out a bigger, juicier carrot with an offer of 5-to-1. Fernando "JNandez87" Habegger offered to play at much lower stakes of $10/$20, but Galfond indicated he wasn't too interested.
Evidently, Habegger either rounded up some backers or decided the price was too good to pass up. Just before the expiration date on the 5-to-1 hit, Galfond announced he and Habegger had come to terms as well. They'd play 50,000 hands of $100/$200, with Galfond laying $1 million against $200,000 on the result.
"It was an open offer and he obviously qualifies, so I'm obliged to fit him in, meaning I'll be not playing at least one other person that was a frontrunner for a spot," Galfond said.
Who Else Will Challenge Galfond?
The quick shift from shutting down Habegger's offer of a mid-stakes match to locking in 50,000 hands of $100/$200 indicates that Galfond is doing plenty of negotiating outside of the public eye.
"There hasn't been much haggling over match length and odds, though there has obviously been a little bit," he said. Mostly, there's been a lot of interest from people and then it hasn't worked out for one reason or another.
"It's been challenging to lock all of the challenges down because, as I try to decide what combination of challenges will be best for me and for Run It Once, one person backing out or a new person throwing their hat in the ring can change the equation entirely."
He said most of the challenges will be at $100/$200 PLO. He plans on having six matches, each likely with its own set of parameters as far as match length and odds. With thousands of fans eagerly awaiting the announced list of matches, Galfond said he's working to get everything lined up and he's down to "the finer details" on several matches that will be announced in the coming days.
Galfond's being careful to set strict terms, as he wants all of the matches complete by some time in May. He wants to avoid a prolonged situation similar to what transpired in the ill-fated Durrrr Challenge, which saw Tom Dwan and Dan Cates begin a match that's been stuck in limbo for more than six years.
As for whom the remaining mystery opponents will be, Galfond hasn't offered much in the way of hints. One graphic released by Galfond on Twitter hinted at an "online superstar" and Galfond did reveal while streaming that online cash legend Linus Loeliger reached out and offered a match of half PLO, half no-limit hold'em.
"He's the least attractive challenger of the 16," Galfond said with a chuckle.
With opponents of that caliber on deck, Galfond knows he'll have to be ultra-focused and playing his best. However, he admitted he's yet to start any preparation for the matches, instead planning to put in most of the work after they begin. He'll dive deep into opponent tendencies and look for weaknesses to exploit in each individual match.
"My strength has always been adjusting to specific players, and in order to do that properly, we'll have to start playing," he said. "I intend to work hard. I'm an obsessive person, so a series of challenges like this is exactly what I need to focus on my game again."
Galfond said he's eager to see if he can still compete at a "very, very high level." He has plenty to play for: millions of dollars, his reputation as the top PLO mind in the game, and promotion of his poker site.
Stakes are definitely high, and the poker world hasn't seen anything like this in some time. Who will rise up and challenge the PLO legend? Sound off in the comments and keep an eye on this space as PokerNews continues to cover the Galfond Challenge.