Macau Suspends Casino Operations for At Least Two Weeks as the Coronavirus Outbreak Continues to Spread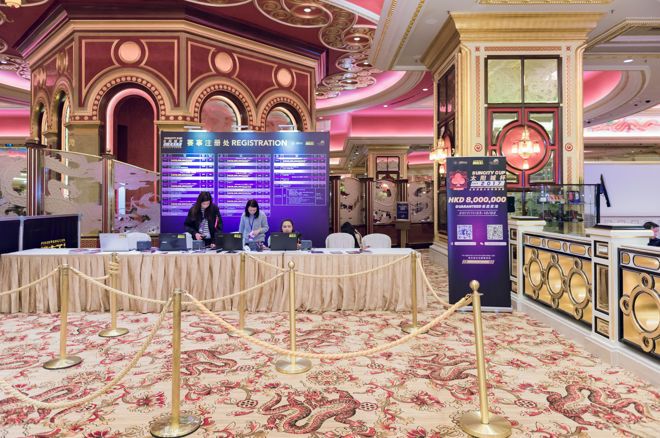 The Coronavirus outbreak continues to spread with the virus claiming more than 400 lives in China and tens of thousands infected globally.
The Macau government has reacted by ordering all of the casinos in the Chinese-autonomous region to suspend their operations for two weeks. This could be just a start as the doors could be closed in all Macau casinos for a longer period if the virus continues to spread.
Macau's chief executive Ho Iat-seng, who recently took office in December, shared the news with reporters according to the English language Asian news network CNA.
"This is a difficult decision but we have to do it, for the health of our Macau residents," Ho Iat-seng.
This marks the second time casino operations have been involuntarily suspended in Macau. Previously, casinos were forced to shut down in 2018 when a typhoon directly struck the region.
The XL Blizzard Series is Back!
The online poker festival features 34 action-packed tournaments with more than $1.4 million in guaranteed prizes.
Financial Impact Spreads Beyond Macau
The gaming industry is an important one to Macau as it accounts for 80 percent of the income for the local government. In addition, Macau is the only place in China that casinos are allowed.
The region already saw a huge drop in players with CNA previously reporting a decline of 80 percent in casino attendance over the weekend.
During normal times, the city of 631,000 residents attracts approximately 35 million a year with most coming from mainland China. This figure will be much lower this year and should hit the bottom line of many big international corporations that have a big footprint in Macau including Melco Crown Entertainment (City of Dreams), Las Vegas Sands (Sands Macau and The Venetian Macao), MGM Resorts (MGM Macau), and Wynn Resorts (Wynn Macau).
Triton Taking Caution
Poker operators, as has the rest of the world, has taken notice of the spreading Coronavirus outbreak, and expect some to take caution.
One operator in Triton Poker has already reacted. Last week, the poker tour suspended it upcoming 2020 Triton Super High Roller Series to be held in Jeju Island, South Korea, from February 10 has been postponed "until further notice."
Triton Super High Roller Series Postponed Due to Coronavirus Outbreak!
Triton Poker suspends the Super High Roller Series in Jeju Island "until further notice."
Although at this point we shouldn't expect the WSOP to be canceled, the WSOP did share that they are also monitoring the situation.
That being said, other poker operators with festivals in Asia have not made any announcements about their tours despite the breakout including the APPT Taiwan Open and the WPT Philippines on Feb. 6-20.
Is Live Poker Safe?
As explained in an article published last week, live poker continues to be as safe in most parts of the world.
Even if infected, for most people, the novel coronavirus infection is not going to be more serious than the flu.
That being said, players can take precautions to reduce the risk of infection including the following:
Wash your hands with soap and warm water multiple times a day
Avoid touching your nose, eyes, and mouth with unwashed hands
Avoid close contact with people who are sick
We recommend that you wash your hands during each break and don't put your hands near your mouth after touching chips (or even worse, putting chips in your mouth).
PokerStars is Changing
The new 'Aurora' game engine is going to change everything. See what's new on the world's largest poker site.