Run It Once Launches Vision Pot-Limit Omaha GTO Trainer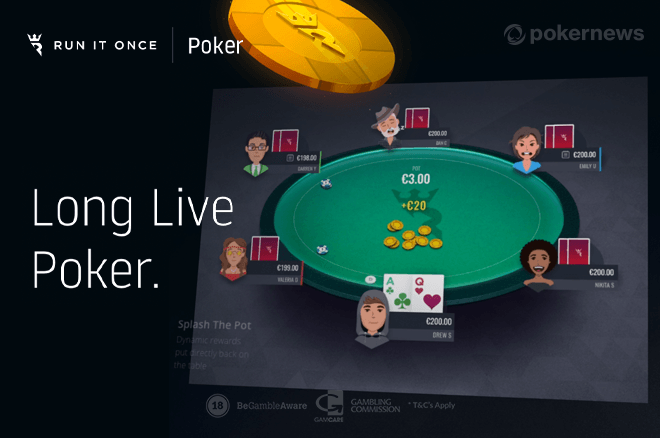 Playing a Game Theory Optimal (GTO) strategy is all the rage right now with the world's elite players adopting the mathematically perfect style of play. Most GTO software focusses on no-limit hold'em, but Run It Once has created a GTO trainer aimed specifically for pot-limit Omaha (PLO) players.
Vision is the new PLO GTO trainer from Phil Galfond's Run It Once poker training site. It promises to be user-friendly and negates the need to spend hours running simulations because Vision reviews the action in seconds. What's more, you can even use it on the fly because Vision is mobile-ready.
The specially designed interface is simple yet effective and features more than 300 preset boards and over 6,000 solver simulations. Vision allows you to review specific hands you need an answer to, plus allows you to put your GTO knowledge to the ultimate test with a customizable quiz generator.
A video on the dedicated Vision page of the Run It Once website shows Galfond putting the software through its paces. Boards, hands, actions, and other details such as stack sizes are easily altered with a mouse click.
The current pricing will likely put off micro and low stakes players, although, to be fair, Vision probably isn't aimed at this demographic.
The 6-Max PLO edition costs $129.99 per month, the same price as the heads-up PLO version. Combining them both saved a decent chunk of change as Run It Once is charging $199.99 per month.
A saving of 25% is applied for anyone paying annually for Vision. Paying for a full year results in the 6-max and heads-up editions costing $97.49 per month each, or combine them both at $149.99.
If you play $0.50/$1, you can get the combined edition of Vision for 1.5 buy-ins. Mastering GTO for PLO will likely make you much more than that over the course of the month.
Sign Up to Run It Once Poker
You could pay for the new Vision GTO trainer using the €600 welcome bonus offered to new Run It Once Poker players, the online poker site founded by Galfond.
Download Run It Once Poker via PokerNews, making your first deposit and the site matches you initial bonus 100% up to €600. All your deposits for the first 30-days are matched 100% up to a combine total of €600. You can take as long as you wish to release the welcome bonus into your account.
Furthermore, why not set aside your cashback payments each month and use that to purchase this new product?
Every Run It Once Poker player can receive up to 45% rakeback every week, plus another 30% rakeback is awarded via the innovative Splash The Pot rewards system. That's up to 75% rakeback every week. The more you play, the more you'll have returned to you!