Black Friday Saga Nears End as Isai Scheinberg Pleads Guilty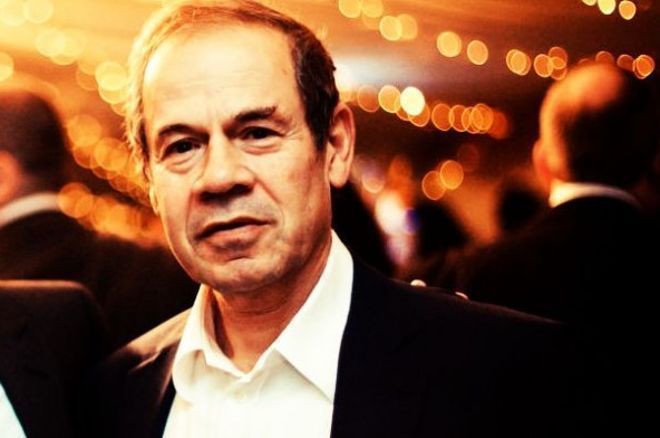 Table Of Contents
Perhaps the most widely known and impactful story in the history of online poker has almost come to a close.
Black Friday, the day the U.S. federal government shuttered the three largest U.S.-facing online poker sites in April 2011, saw 11 individuals charged in an indictment from the Department of Justice. The last of those to face federal justice, PokerStars founded Isai Scheinberg, has now pleaded guilty, according to a press release from the DOJ.
"Ten years ago, this Office charged 11 defendants who operated, or provided fraudulent payment processing services to, three of the largest online poker companies then operating in the United States – PokerStars, Full Tilt Poker, and Absolute Poker – with operating illegal gambling businesses and other crimes," said Manhattan U.S. Attorney Geoffrey S. Berman. "As Isai Scheinberg's guilty plea today shows, the passage of time will not undermine this Office's commitment to holding accountable individuals who violate U.S. law."
End of Nearly 10 Years at Large
The guilty plea from Scheinberg comes almost 10 years after the events of Black Friday shattered and completely reshaped the poker world.
During that time, Scheinberg has been on the lam while one by one, the other named defendants in the case appeared in federal court and pleaded guilty.
While Full Tilt and Absolute Poker were reviled for failing to make players whole, however, PokerStars reached a settlement with the government to pay back $184 million in player liabilities. The bailout has many in the poker world praising Scheinberg as a hero to this day.
He stepped away from running the company as part of the deal and ultimately sold it for $4.9 billion to David Baazov and Amaya Gaming Group in 2014.
After several years remaining at large to the U.S. authorities, the 73-year-old was arrested in Switzerland last year and extradited to the U.S. in January.
Sentencing the Last Step Remaining
Scheinberg initially pleaded not guilty and posted $1 million for bail, but it seems he reached a deal with the government.
The DOJ presser says Scheinberg faces up to five years and is scheduled for sentencing before U.S. District Judge Lewis A. Kaplan, the date of sentencing to be determined.
However, it can be expected that Scheinberg will serve much less than that. Despite the U.S. attorney's tough talk, the reality is most of the 11 defendants in the case served fairly short sentences if they served any at all.
Either way, the sentencing of Scheinberg will signal an end to the saga of Black Friday, the most infamous day and story in the short history of online poker.
The Stars Group owns a majority shareholding in iBus Media, PokerNews' parent company.