Doug Polk Retires Industry-Leading YouTube Channel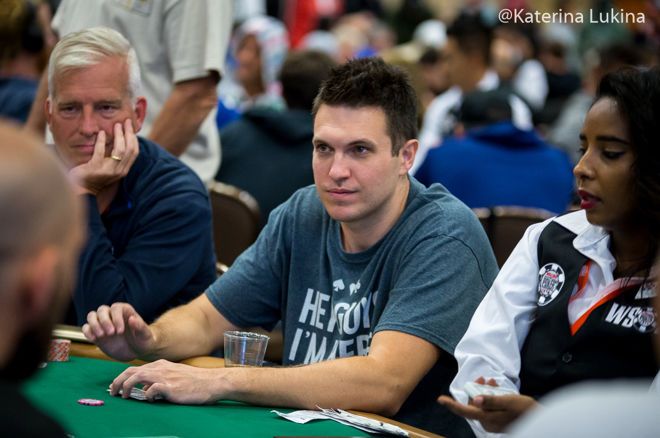 Table Of Contents
The poker world already said goodbye to Doug Polk the poker player, now it must do the same for Doug Polk the content creator.
Polk, who runs an industry-leading YouTube channel with 286,000 subscribers, announced on Monday his retirement from the poker content world. Polk used the channel to break down poker strategy and explore a variety of topics in the poker world.
Polk had originally said he was done playing in September 2018 but continued to make content on YouTube. Some of that was geared toward promoting Polk's poker training course, Upswing Poker. However, it seems even that has ground on Polk until he can no longer stay in the game.
"My heart's not in it anymore," he said. "I just don't like poker anymore. I'm sorry to say that. I really feel like I'm done."
"I just don't like poker anymore. I'm sorry to say that. I really feel like I'm done."
Sickened by Solvers
Polk pointed to many things being behind his decision to fully move on from poker.
One he highlighted that will touch a nerve with many players is the prevalence of solver usage. The programs, which aid players by providing them optimal range strategies in a given spot, have "killed the fun and spirit of the game," according to Polk.
He expounded upon this viewpoint in a Tuesday appearance on Joey Ingram's podcast.
"The actual strategy itself has essentially become botting," he said. "It's just not fun anymore. It's just memorizing shit. It sucks now, honestly, the way things evolved."
"It's just memorizing shit. It sucks now, honestly, the way things evolved."
Polk explained that when he was working his way up the stakes, he had to manually do a lot of work similar to what the solvers produce in order to beat his toughest opponents, players like Ben "Sauce123" Sulsky and Viktor "Isildur1" Blom. Solvers are one reason Polk seemed a bit pessimistic about the game's future online.
"I think that if we look at anything digital, it's going to get harder and harder and you have to be super careful where you play," he said. "Tournaments are probably still pretty safe. Online cash games you should be super scared of where you play. I think live poker will basically always be good."
Good Memories Galore
While Polk has lost his passion for the game, he hasn't lost his appreciation for what poker did for him or the time he spent in it. He told Ingram has tons of fond memories of his time in the game, and they spent some time going over highlights of Polk's career.
At the top of the list, Polk said, was the time he bested Sulsky in their heads-up challenge.
"I made it from nothing to beating the No. 1 guy in something in the world because I spent so much time working hard at it," he said.
According to HighStakesDB, Polk won more than $2.1 million in tracked games on PokerStars and Full Tilt Poker as "WCGRider".
Polk was also proud of keeping his independence in a space fraught with advertisers willing to throw a few bucks his way.
"I always said my piece," he said. "I never got bought out by anybody in this industry. I always tried to do the right thing. I want to be remembered for my time here that I always tried to do the right thing."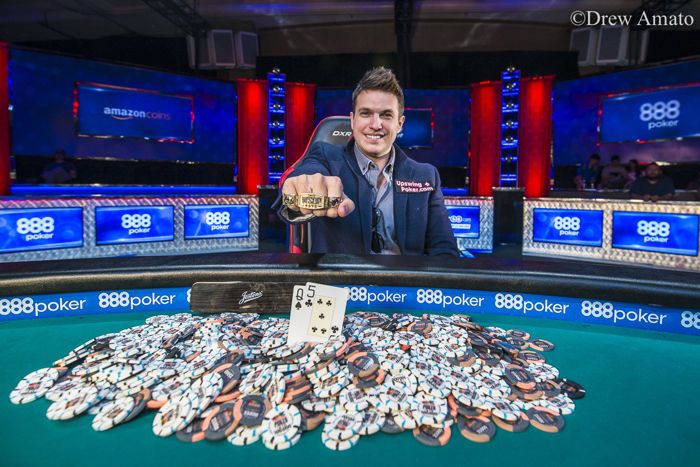 The hardest part will be walking away from all of the loyal fans who kept consuming his content, propelling him to the top of the poker content creation heap. Polk hit the 100,000 mark in 2017 and kept climbing to unprecedented heights, far surpassing other poker-related media.
That proved lucrative for his Upswing business, to say nothing of the millions won both in cash games and tournaments — Polk owns three World Series of Poker bracelets and most prominently won the One Drop in 2017.
However, Polk maintained the work creating content just isn't worth it for him anymore.
"It takes time, and if your heart's not it in, it's brutal," he said. "At some point, you gotta throw in the towel...and we got there."
What's Next for Polk?
While Polk will hang up his content creation kicks when it comes to poker, he isn't getting out of the YouTube business altogether.
"At some point, you gotta throw in the towel...and we got there."
He plans to continue making videos, just on a new channel that will have nothing to do with poker. He hopes to tackle more mainstream topics and be able to make more personal stuff if it feels relevant to him, such as video-game-related content.
It's not his first time venturing out of the poker realm, as he previously created a cryptocurrency channel that proved quite popular.
He plans to make five videos per week on his new channel, and he's excited for the challenge. If his new venture never reaches the heights — monetary or otherwise — of his poker stuff, that's fine by him.
"I'm all in on making it work and I'm really excited for the first time in awhile," he said. "If half a year from now, I'm just failing brutally, I might reconsider things."