Former Sunday Million winner Conor Beresford Reflects Ahead of Anniversary Edition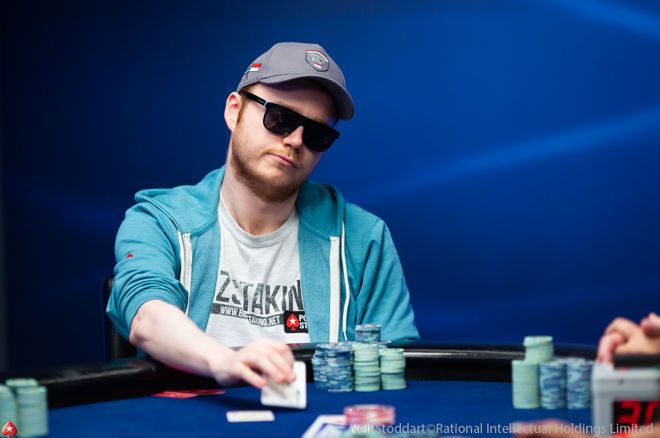 Back in July 2019, Conor "1_conor_1" Beresford took down a 10,931 player field to win the Sunday Million for $112,185 after defeating Ukraine's "manumanu1985" heads-up.
Winning the Sunday Million is one of the biggest achievements an online poker player can hope to accomplish, with the size of the field and the potential ROI larger than many other online tournaments.
Ahead of the $12.5m Anniversary Edition Sunday Million, PokerNews caught up with Beresford to talk about how it felt to win the Sunday Million and what his memories of this prestigious tournament were.
---
---
"You Load it up and Hope for the Best!"
"I've been playing the Sunday Million for nine years at this point," said Beresford reflecting on his online poker past. "It feels a bit crazy to say that really - that's a third of my life!"
Over the years, the tournament has changed in a number of ways, halving the buy-in from $215 to $109 and then running the cheapest ever Sunday Million with a buy-in of $54.50, but Beresford says that it's been a mainstay of his Sunday schedule.
"It's always just one of those games that you load up and hope for the best!"
Final-tabling the Sunday Million in 2012
Beresford says that although his win in 2019 was an achievement in itself, there was more of an impact seven years ago when he final-tabled it in mid-2012.
"I remember I was staked at the time," said Beresford. "So I got roughly half of it. That was probably roughly ~$60,000 which was an insane amount of money to me at the time. I treated myself to a Rolex watch and then definitely partied and celebrated a bit too much!"
It's a tale of caution from Beresford who admits that eventually, he had to sell back the Rolex to who he had bought it from and ended up struggling with what he should do afterwards.
"My backer at the time suggested I fly out to Vancouver for a bit to study and learn hyper-turbo SNGs and grind Supernova Elite. I have to give a shout-out to BBZ for that as I think it seems very unlikely that I'd still be playing poker these days if it wasn't for him."
Beresford's Top Sunday Million Tip
Fast-forward to 2019 and Beresford said that after learning his lesson the first time around, he said it felt great to achieve such an insane ROI over a single poker tournament when he won the Sunday Million in August 2019.
"My one bit of advice to players would be if that you get deep, make sure you're keeping aggression high," he told us. "I think it's pretty natural for most people to be scared about the money (especially when it's magnified over 10x like in the anniversary edition) but the thing is, the majority of people are thinking the same exact way, and you really should be capitalising on that!"