Charlie 'Epiphany77' Carrel Recalls His 2017 SCOOP Main Event Win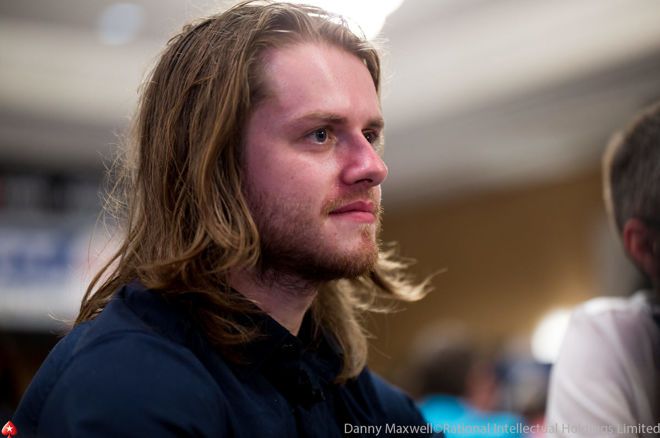 One of online poker's biggest value series kicks off Thursday as the first events of the 2020 Spring Series of Online Poker (SCOOP) on PokerStars will get underway. A mouth-watering $85 million in guarantees is up for grabs among 80 events, each featuring their own low, medium, and high buy-in for a total of 240 poker tournaments. This year, PokerNews will be right on top of all the action with live reporting of 30 tournaments.
Check out the 2020 SCOOP schedule
The $10,300 H Main Event is the highlight of every SCOOP and several of the game's greatest have etched their names into the history books over the years. Beasts such as Sami "Lrslzk" Kelopuro, Viktor "Isildur1" Blom, and Mustapha "lasagnaaammm" Kanit have won the title. The past two years, Gianluca "Tankanka" Speranza did the unthinkable by going back-to-back in one of the biggest online tournaments of the year.
Back in 2017, before Speranza's dominance started, it was none other than Charlie "Epiphany77" Carrel who took it down. Playing from Mexico, which was plagued by power outages, Carrel's road to victory certainly wasn't smooth sailing.
---
---
Oliver Biles caught up with the champ for a 25-minute interview to reminisce about his 2017 victory, his life, dealing with the current circumstances, streaming on Twitch, and about his masterclass on mental health.
Watch the entire 25-minute interview below!
---
---
Poker is 'Boomful'
One of the topics Carrel touched on was the coronavirus pandemic that has put live poker on ice but pushed thousands of players online.
"A lot of poker players are in the fortunate position where it hasn't affected our lives that much," Carrel said. "Poker is pretty 'boomful'."
He laughed. He also has returned to the murky $500NL ZOOM waters on PokerStars, arguably one of the toughest player pools in the digital realm, and he hinted the games have been better than usual there as well.
Carrel has returned to streaming on Twitch as well. The Brit explored the streaming space back in 2018, but took a time-out from streaming and poker in general due to difficult personal circumstances. Those days are behind him now, as Carrel is back on Twitch and in good spirits again.
"I have no excuses, I'm in quarantine in my lovely home!" he said. "I'm feeling really good, the bankroll challenge has been going beautifully and I've been streaming some high stakes as well. If anyone wants to ask ridiculously personal questions, that's the place to be."
For more information on Carrel's bankroll challenge and other Twitch-videos, check out his channel "Epiphany77".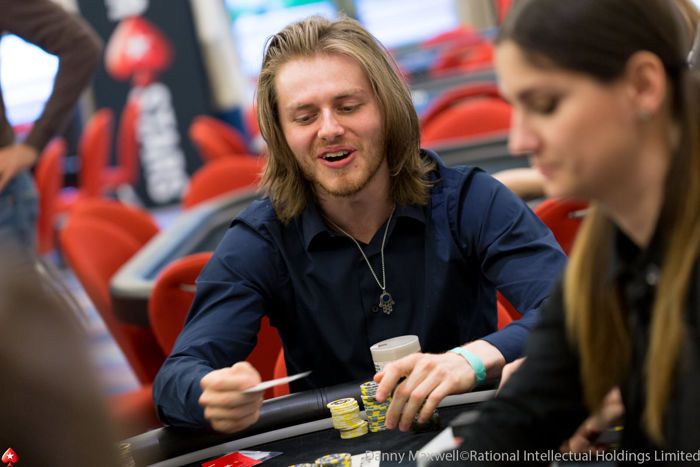 Making the Final Table of the 2017 SCOOP Main Event, And Then....
High stakes are Carrel's bread and butter, with the Brit closing in on the illustrious $10M mark in lifetime earnings according to The Hendon Mob. His biggest cash to date is a victory in last year's £50,000 High Roller at the Triton Super High Roller Series in London, worth £1,321,000 ($1,601,853)
Online, Carrel's 2017 SCOOP win is by far his biggest to date, with an astonishing $1,200,899.97 added to his PokerStars account. Carrel was in Mexico at the time when the unthinkable happened.
"We grinded our way up to Day 3, to the SCOOP Main Event final table and we're nine of nine. Not huge levels of expectations but huge levels of excitement going into Day 3.
"I was living with my friend Ben Heath at the time and we do our morning ritual, and the light doesn't go up. But not only we have a power cut, a third of Mexico also has one, which is like 'oh crap!' We start running around like headless chickens. Connor Drinan, who was also at the final table with us and in Mexico at the time, said 'Yo, I'm hotfooting it over to another city.'"
With the power gone, Carrel ultimately ended up in his pajamas in a sketchy café. He kept the fact that he was playing for a million dollars to himself. The entire story starts at 7:30 in the video.
Carrel's Tips to Survive SCOOP
The lengthy schedule of the SCOOP, with 21 days of non-stop poker action, is a test of endurance as much as poker skill. With grinders unable to move into favorable timezones due to travel restrictions, late-night sessions loom for those playing from Europe.
"Make sure you get enough sleep, that's number one," Carrel said. "It's tough when you're not used to these late nights and make decisions, so I'm putting my sleeping schedule forward.
"Secondly, don't burn out. It's very easy to say 'Oh, this is a great tournament, I should play this. Oh, and this one too, and this one, and this one. You just start playing every tournament and unless you're a very particular kind of person or have a very particular subset of drugs that you're using — which I do not recommend — then you're going to burn out and not bring your A-Game.
"It's better to play 20 tournaments with your A-Game than 40 tournaments with your C-Game."
Carrel's rundown of SCOOP tips starts at 17:30.
Video Time Stamps
| Time | Topic |
| --- | --- |
| 00:00 | Introduction by Oliver Biles |
| 01:10 | How has the coronavirus affected Charlie? |
| 03:15 | Streaming on Twitch; the bankroll challenge is back! |
| 04:40 | Creating YouTube vids or playing ZOOM in pajamas? |
| 06:35 | Diving deeper into Charlie's 2017 SCOOP Main Event victory |
| 07:30 | A power cut happens all across Mexico on the final day of SCOOP |
| 08:45 | Charlie, in his pajamas, runs into an internet café shouting "Internet!" |
| 12:15 | Did the SCOOP win changed Charlie's life? |
| 13:20 | Charlie reveals which earlier tournament victory was crucial for his career |
| 15:10 | The 2020 SCOOP is the biggest ever; what are Charlie's plans? |
| 16:10 | "Please PokerStars, change the times!" |
| 17:30 | Charlie's tips for the SCOOP |
| 21:30 | Shoutout to Twitch-chat! |
| 22:55 | Charlie's masterclass on mental health |
PokerStars SCOOP Main Event Winners 2009 - 2019
| Year | Entries | Prize Pool | Winner | Country | Prize |
| --- | --- | --- | --- | --- | --- |
| 2009 | 502 | $5,020,000 | Jude "j.thaddeus" Ainsworth | Ireland | $963,338 |
| 2010 | 615 | $6,150,000 | Ryan "toetagU" Fair | United States | $1,162,350 |
| 2011 | 380 | $3,800,000 | Sami "Lrslzk" Kelopuro | Finland | $504,691.09 |
| 2012 | 517 | $5,170,000 | Nicholas "GripDsNutz" Grippo | Costa Rica | $798,675 |
| 2013 | 580 | $5,800,000 | Viktor "Isildur1" Blom | United Kingdom | $1,096,200 |
| 2014 | 657 | $6,570,000 | Ivan "vandir4rek" Soshnikov | Russia | $1,048,000 |
| 2015 | 694 | $6,940,000 | Mustapha "lasagnaaammm" Kanit | United Kingdom | $1,304,720 |
| 2016 | 824 | $8,000,002 | Talal "raidalot" Shakerchi | United Kingdom | $1,468,000.88 |
| 2017 | 693 | $6,930,000 | Charlie "Epiphany77" Carrel | United Kingdom | $1,200,899.97 |
| 2018 | 654 | $6,540,000 | Gianluca "Tankanza" Speranza | Austria | $1,133,160.03 |
| 2019 | 662 | $6,620,000 | Gianluca "Tankanza" Speranza | Austria | $1,028,203.24* |
Get Ready For the Biggest-Ever SCOOP
The 2020 SCOOP shuffles up and deals for the first time on April 30 with the last set of champions crowned on May 19. It's going to be fantastic with several different formats and variants on offer, and a wide range of buy-ins to suit every player.
Download PokerStars via PokerNews today and get some tournament practice in at the tables so you're fully prepared for the full SCOOP experience. It could be your alias adorning the PokerNews pages in the coming weeks.
---
A former professional poker player with a background in sports marketing and journalism. Yori has been a part of PokerNews since 2016 and manages the content team.