Bernard Lee Talks 13th Anniversary of Radio Show, Favorite Guests & Upcoming Episodes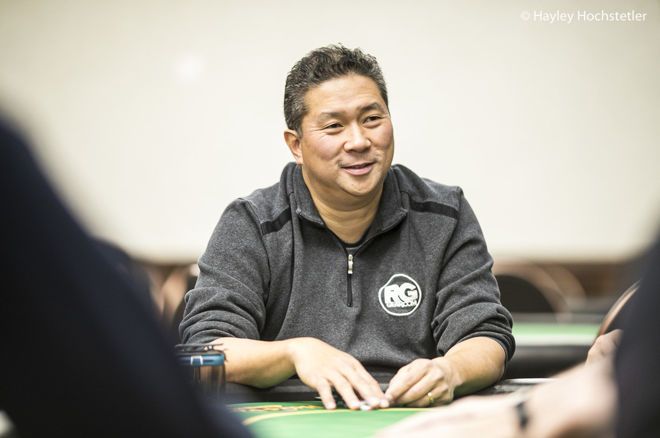 Table Of Contents
One of the longest-running poker podcasts, The Bernard Lee Radio Show, is celebrating its 13th anniversary this week.
The show, which was formerly a part of the PokerNews Podcast Network, airs on Tuesdays at 6:00 pm EST on the Money Matters Radio Network (1120 AM and 102.9 FM) in the Boston area. It is also available on CardplayerLifestyle.com as an original member of the site's Family of Podcasts. Earlier this year, the show also began airing segments of its episodes on YouTube.
"I am so pleased to bring my audience The Bernard Lee Poker Show for 13 years and counting," said Lee, who rose to prominence after finishing 13th in the 2005 World Series of Poker Main Event. "I believe it is even more important to deliver content that poker players will enjoy. Thank you to all my listeners and YouTube viewers across the world and here's to many more years of my show."
To celebrate his 13th anniversary, Lee has lined up some high-profile guests over the summer including:
Six-time WSOP bracelet winner Daniel Negreanu
Poker Hall of Famer Jack Binion, who discusses the early years of the WSOP
WPT hostess Lynn Gilmartin, who was recently inducted into Australia's Poker Hall of Fame
New GG Poker Ambassador Bertrand "Elky" Grospellier, who was recently a guest on the PokerNews Podcast.
2019 WSOP champ Hossein Ensan, who talks about his year as champ
Red Chip Poker co-founder James "SplitSuit" Sweeney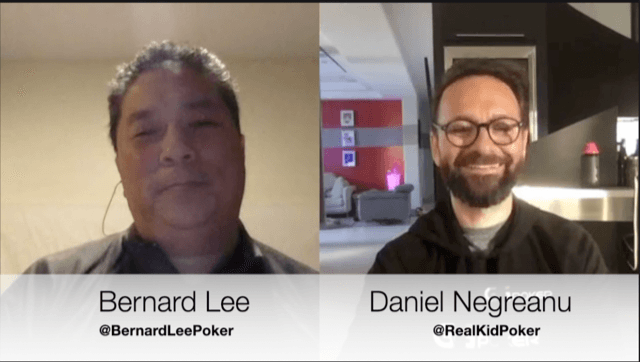 "Bernard and his poker show have been a staple in the world of poker podcasts and we are pleased to support and be a part of his 'lucky' 13th celebration," said Sweeney.
Robbie Strazynski, Founder of Cardplayer Lifestyle, echoed those sentiments: "As one of the founding podcasts of our podcast family, we are thrilled to congratulate Bernard on his show's 13th anniversary. Bernard has continually booked top-rated guests, which always captivates his listeners and creates intriguing content."
Recent guests on Lee's show include WPT champ and WSOP bracelet winner Tyler Patterson, three-time WPT winner Anthony Zinno, three-time GPI Female Player of the Year Kristin Bicknell, and famed tournament director Matt Savage.
Strong Track Record of Charitable Endeavors
In addition to playing and hosting his show, Lee has a strong track record in supporting charities. Every winter, he helps support homeless families in the Boston area, and he also works closely with the One Step Closer Foundation (OSCF).
More recently, Lee is one of the poker pros who pledged their support in the "Keep the Lights On" Initiative, a fundraiser put on by RunGood Poker Series (RPGS), PokerGO, and Global Poker for freelance poker media to help cover utility bills during the pandemic.
Q&A w/ Bernard Lee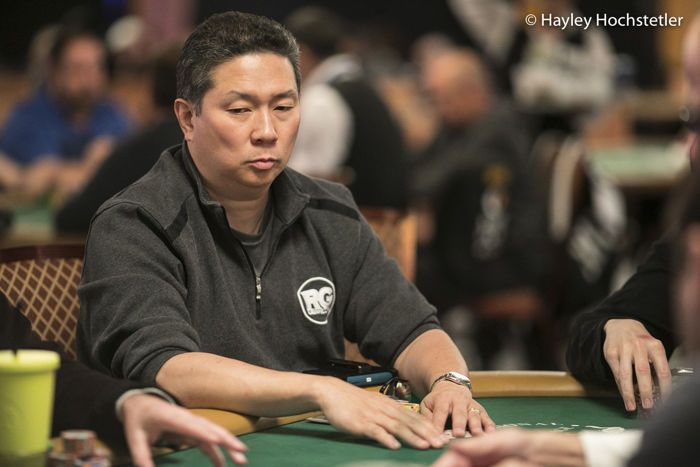 PokerNews recently caught up w/ Lee to chat about the 13th anniversary of his show, and some highlights from over the years.
PokerNews: In the history of your show who have been your favorite guests?
Doyle Brunson. I have rarely been anxious before an interview, but when I was asked to interview the Godfather of Poker for the first time, I was a nervous wreck. You see, when I initially got serious into poker in the 1990s, Super System was the first book I ever read. Then, I began researching him and had heard all of the timeless stories about Texas Dolly. I am so pleased that I was able to interview him and also speak to him additional times since.
"I feel so fortunate to have spoken with this living legend and I'm looking forward to sharing the interview with my listeners."
Another guest that I was extremely pleased to speak with was Jack Binion (former President of Binion's Horseshoe which was the original home of the WSOP) and that interview will be part of the 13th Anniversary celebration. I interviewed him about Phil Hellmuth's 1989 historic WSOP Main Event win, but we began to talk about the old days of the WSOP and it was truly a special interview. I feel so fortunate to have spoken with this living legend and I'm looking forward to sharing the interview with my listeners.
Who are some guests you've never had on your show that you'd like to get?
Chip Reese. Unfortunately, since he passed away in 2007, I will never be able to interview him for my show. Chip was very influential because the first game I seriously played was seven-card stud and he wrote the chapter for this game in Doyle's Super System. I re-read and highlighted that chapter over and over again. I would have loved to pick Chip's brain as he was a true genius of the game of poker. Also, to hear all the stories of the good old days would have been priceless.
Another person that I would love to have interviewed would have Stu Ungar about not only his poker triumphs, but also his trials and tribulations during his life.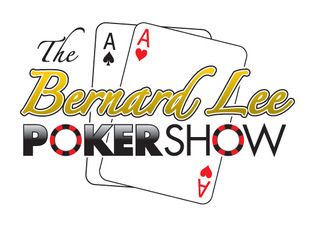 What has inspired you to keep your show going for 13 years?
I first began the show based on a suggestion from my former Boston Herald editor who told me I was a good storyteller and that would translate well to radio. After I decided to give it a go, I began enjoying talking with the players about their life and strategies.
However, the true reason I keep going is the feedback from the listeners and fans. I regularly get emails, Twitter and Instagram messages, replies on YouTube, and just people coming up to me saying that they love the show and to "Keep up the good work." This feedback is really why I have done the show for 13 years and hopefully, I'll keep doing it for 13 more years and beyond.
You have a strong background in supporting charities including the recent Keep the Lights On. Why did you feel it was important to support this latest cause?
I am truly blessed to play poker professionally for over a decade. Additionally, I am fortunate to be part of the poker media as well and I know how hard the freelance media works during any poker event, but especially the WSOP. I don't think some players really understand how hard the poker media works, as they prepare before the players arrive and recap the day after all the remaining players have bagged up their chips. Sometimes, it feels like a thankless job. I wanted them to know that I support them during this COVID-19 pandemic since many of these people are not just colleagues, but friends.
Check Out Oddschecker US today!