EXCLUSIVE: Koon, Haxton and Badziakouski Confirmed for SHRB Online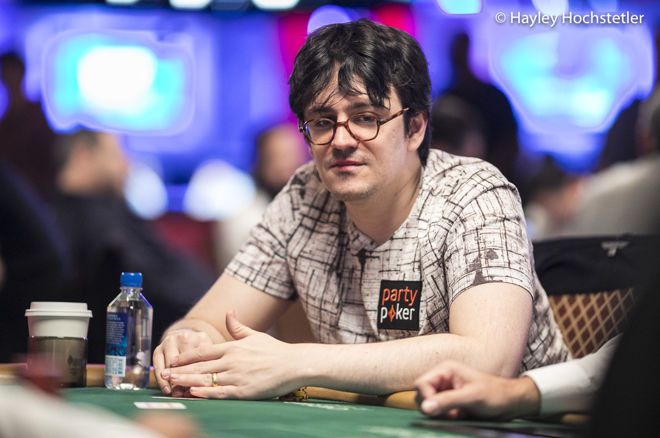 The Super High Roller Bowl is sure to attract some of the biggest names in poker, and with a $102,000 buy-in you can expect only the elite players to join the party.
The whole event will be live-reported right here on PokerNews so you won't miss out!
As opposed to previous Super High Roller Bowls, there has been no ballot for entry or confirmed starting list, but PokerNews can exclusively reveal three players who will be entering - including a former SHRB champion!
PokerNews SHRB Online Live Reporting Hub
Check out all the latest information in the build-up to this year's Super High Roller Bowl Online
Isaac Haxton won $3,672,000 after winning Super High Roller Bowl V in December 2018, and says he would love to pick up another Super High Roller Bowl ring.
"I'm excited for the $100k," he told PokerNews. "I think there's only been one online 100k before and I bubbled that one, so I'm hoping to improve on that performance."
In this current climate, Haxton says he hasn't left home in a while and has been playing a lot of online poker. Or, as he put it, "the usual."
Also preparing for the tournament is Jason Koon who said he was studying every day ahead of this "nosebleed" tournament on partypoker. He also said that this will be one of only few no-limit hold'em tournaments he's played this spring.
"I believe this will be only my third or fourth tournament all spring!" said Koon. "I love the SHRB brand, I think they have put together some of the best high stakes poker tournaments ever run; It would be an honor to take down their online main event."
The final player confirmed for the Super High Roller Bowl Online is Mikita Badziakouski who said he was looking forward to competing against the best players in the world.
"I'm feeling very excited about the upcoming $100k event," he said. "When you are competing against the best players in the world you have to put the game in front of almost everything and when there is such a big series, I'm putting most things in my life on pause just to do my best in this game.
"There are only a few $100k events on the live scene and online a $100k event is definitely historic. So when you dedicate so much to poker for your whole life you want to collect those emotions and the feeling you get from these very special events.
"We might not see this ever happen again or at least for a long time and im glad to be part of it."
SHRB Player to Watch: Viktor Blom
All players said they were looking forward to the partypoker Real Name policy, with Haxton telling PokerNews that he thought it was good for game integrity to know who your opponents are.
Badziakouski agreed, saying "It's a small field of people that know each other very well. There is usually a very friendly vibe going for every live event between those players, and real names online help it to feel the same."