As U.S. Casinos Begin Reopening, Poker Often Absent or Altered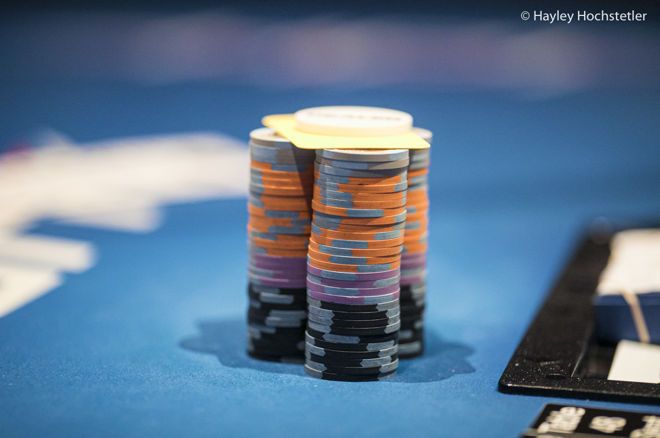 It's no secret that online poker has been hot lately.
From the PokerStars Spring Championship of Online Poker and the GGPoker World Series of Poker Circuit, each paying out well north of $100 million, to the months of super high roller action on partypoker, prize pools have been overflowing and players have been flocking to the virtual felt.
While there's no doubt plenty of poker players appreciate the chance to compete for increased guarantees online, for some, the convenience therein just won't compare to the excitement and fun of live poker.
Furthermore, online rooms can't indefinitely continue extending existing series and rolling out an infinite string of juiced-up guarantees.
It appears with the end of the big tournament series, things will finally slow down, although players in the U.S. do have the upcoming WSOP Season Finale Online Circuit.
In that vein, now seems an appropriate time to look at how the return of live poker is unfolding, and what the future could hold.
How Many Poker Rooms Are Opening?
The first casinos and cardrooms appear to have opened in very early May, according to a reference page posted and updated by Ante Up.
As far as poker goes, Texas appears to have been the most aggressive state as far as reopening its rooms. The controversial card clubs, which have operated in a legal grey area for several years, all opened between May 1 and May 29.
In many other jurisdictions, though, poker remains on ice even while casinos have begun cautiously reopening, often at reduced capacity.
By PokerNews' count, of the 130 non-Texas poker rooms listed by Ante Up, 111 of them either remain closed or the current status isn't known. That's 85.3% of accounted-for rooms closed, which doesn't even include states like Indiana and Pennsylvania in which everything remains closed by state order.
However, that number does include Nevada rooms. Without those 31 included, the rate of closed rooms drops slightly to 80.3%.
Nevada, clearly, has the biggest and most robust live poker market in the country, and with its coming June 4 potential opening, can flip the numbers quite a bit. However, even there, popular poker rooms like those at Bellagio and Wynn remain closed indefinitely. Only Orleans, Peppermill Reno and Venetian have definite listed opening plans.
What Will Reopened Poker Rooms Look Like?
Of course, each poker room has its own discretion on how things will look upon reopening to the public. Given the caution surrounding the spread and potential spread of COVID-19, though, it seems certain that every room that opens won't be quite the same as it was prior to the pandemic.
While some laughter and derision followed the social media leak of a Florida room's experimental table with plexiglass dividing the seats and shielding the dealer, that idea doesn't look to be totally out of bounds.
The efficacy of such a set-up is up for debate given the shared handling of chips and cards, but at least a few popular rooms are going with a form of plexiglass protection on poker tables.
Seminole Hard Rock Tampa, which runs one of the most popular rooms in the country, rolled out six-handed tables with plexiglass dividers for each seat for its May 21 reopening. A photo of the table can be viewed here.
Among other rooms listed with plexiglass dividers are popular Arizona limit and spread-limit destination Talking Stick and another Florida room, Sarasota Kennel Club.
At least initially, the use of the dividers doesn't seem to have dampened enthusiasm for live poker. Photos of the Seminole Hard Rock online queues, which featured north of 100 people waiting for a seat, circulated shortly after the room reopened. A Twitter snapshot of Talking Stick's list on Monday featured dozens waiting for some of the games.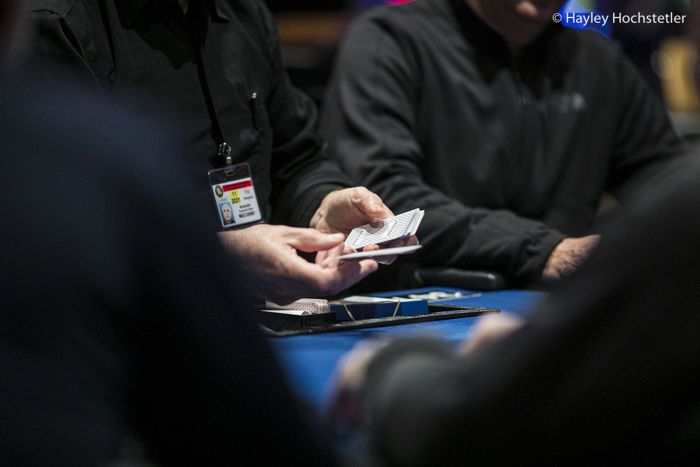 Handed-ness of the games appears to be all over the board.
Nevada has mandated four players max per table. It's unclear how or whether that can actually work in practice, but Venetian has already announced reduced rake will be in effect for the four-handed games planned for reopening.
At the other end of the spectrum, California's Jamul Casino has full nine-handed games, though five-handed tables are also being offered.
Everything in between is also available, depending on the locale. Thunder Valley Casino Resort in California, for example, plans to open with seven-handed games when it returns on June 8.
Live Poker's Future Remains Uncertain
Plexiglass dividers surely won't be the only change poker players see as they slowly return. The phrase "the new normal" has been thrown around in various industries regarding permanent changes wrought by a global pandemic, and poker will likely be no different.
As for what sorts of changes everyone could see going forward, much of that still remains to be seen with so many rooms closed and live tours remaining on ice. Two leaders of high-profile U.S. rooms politely declined PokerNews' request for comments on the matter in mid-May but World Poker Tour Executive Tour Director Matt Savage did offer some brief thoughts.
Savage has in the past hinted that some tour consolidation could be a good thing for the industry. He voiced similar thoughts regarding potential room closures as he acknowledged some rooms will likely struggle with reopening while shouldering burdens of local restrictions.
"I don't see four-handed being a feasible option and if that's the case I know that some rooms will not open when casinos do and sadly may never reopen," he said. "But honestly I've felt some consolidation has been needed for some time to make the strong rooms more solid and create more action and better dealing jobs."
Isaac Haxton discussed some potential changes in a recent blog for partypoker.
His first point was that masks and face coverings, which have at times been demonized as a turn-off to recreational players, should actually be encouraged for anyone wanting to be cautious or feeling sick.
More than a dozen of the reopened U.S. poker rooms are requiring mask usage for guests, but it certainly hasn't been uniform across the board. While casinos in Atlantic City look to be requiring masks upon reopening, and many Arizona and Florida rooms will be doing the same, South Dakota, for example, has not done so.
Sanitation of chips may also be re-examined, though that's unlikely to be seen or much noticed by most guests.
Haxton also raised food at the table and length of play as things that may need adjustments going forward.
Of course, tournaments in general look to be a long way off since they typically take place in packed, full-table environments and involve players traveling freely between countries for many of the big ones.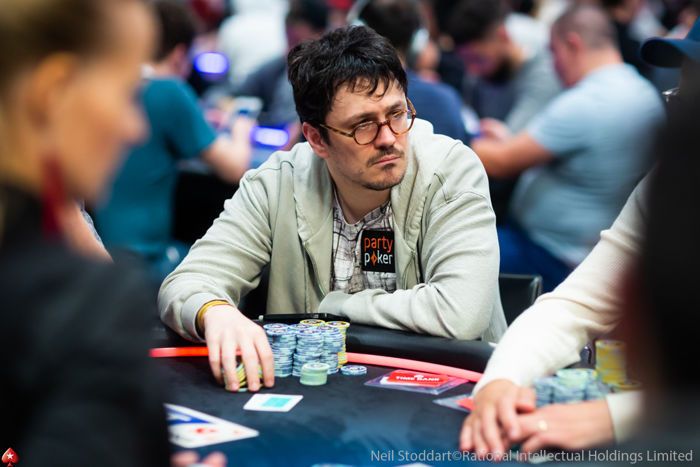 The reworking of the WSOP Global Casino Championship to an online event and the postponement of the PokerStars PSPC until 2021 — both events were set for an August running — hints that tournaments may yet be on ice for several months coming.
Ultimately, both Haxton and Savage said they feel the poker community's ability to self-police should help people undertake proper sanitation and hygiene measures.
"First of all I know that poker will return someday to as it was before, only this time with a better understanding of hygiene, sanitation, and the new found knowledge of how to cough and sneeze correctly with strong reminders from other players and employees if you forget," Savage said.
"The World Poker Tour will be back as soon as our casino partners open their doors and feel it's safe for their customers and tournaments to return and players to travel to their venues."